5 Mexican places to visit in 2022
Mexico's natural treasures have claimed the number five spot on the list of "Top 10 most biodiverse countries"; traversing through its mountains, lakes, beaches, and magical towns from end to end is a journey that combines wonder, beauty, and culture.
This selection of five places that should be on your itinerary for 2022 is just a small amuse bouche that will arise a desire to uncover what nature lies ahead.
Todos Santos
1 h from Los Cabos
What makes this place unique:
More than 25 art galleries
Its laid-back atmosphere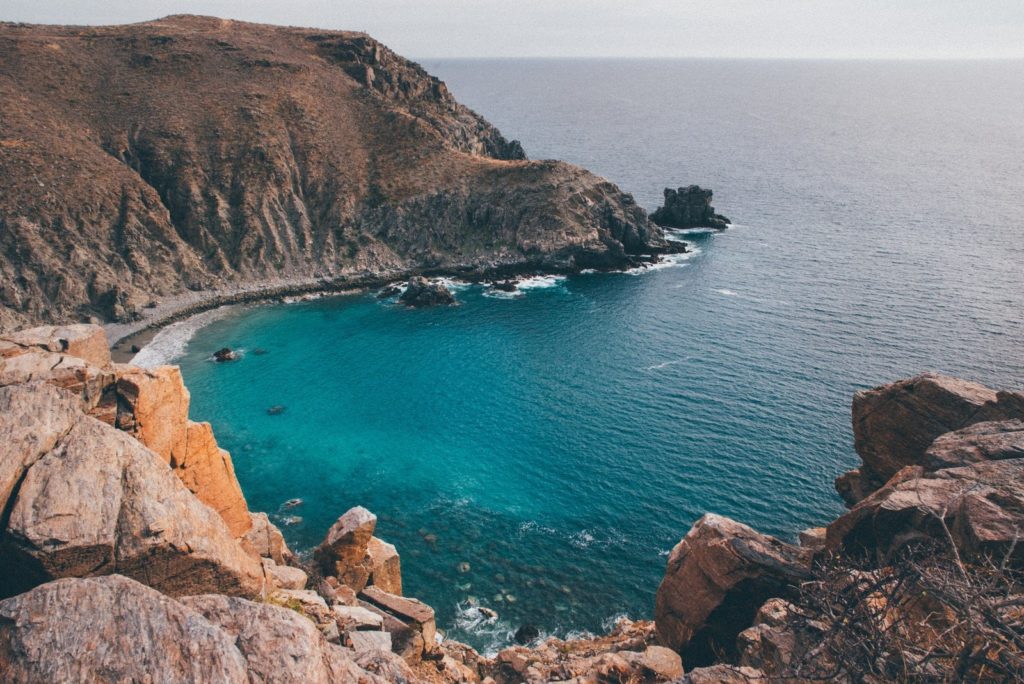 Bestowed the name Magic Town due to its small dimension, and charm unseen elsewhere; Todos Santos is settled amidst the arid desert of Baja California, the Sierra de la Laguna, and the Mexican Pacific, provide the perfect blend for art and culture.
Points of interest
With delectable seafood and some of the biggest waves in the Pacific to satisfy any surfer's itch, Los Cerritos Beach is the ideal place to admire without haste.
The Todos Santos Gallery exhibits contemporary pieces by local painters and also from the American continent, in addition to a sculptural space that showcase marble and resin statues scattered in its gardens.
Palm Beach offers long beaches along the coast that paint a masterpiece within themselves. If you are seeking isolation, a place to disconnect from life's neverending routine—if only for a few hours—then this is your place.
Las Coloradas
Approx 3.5 hrs. from Cancun/Riviera Maya
What makes this place unique:
Surreal sceneries
Its proximity to Cancun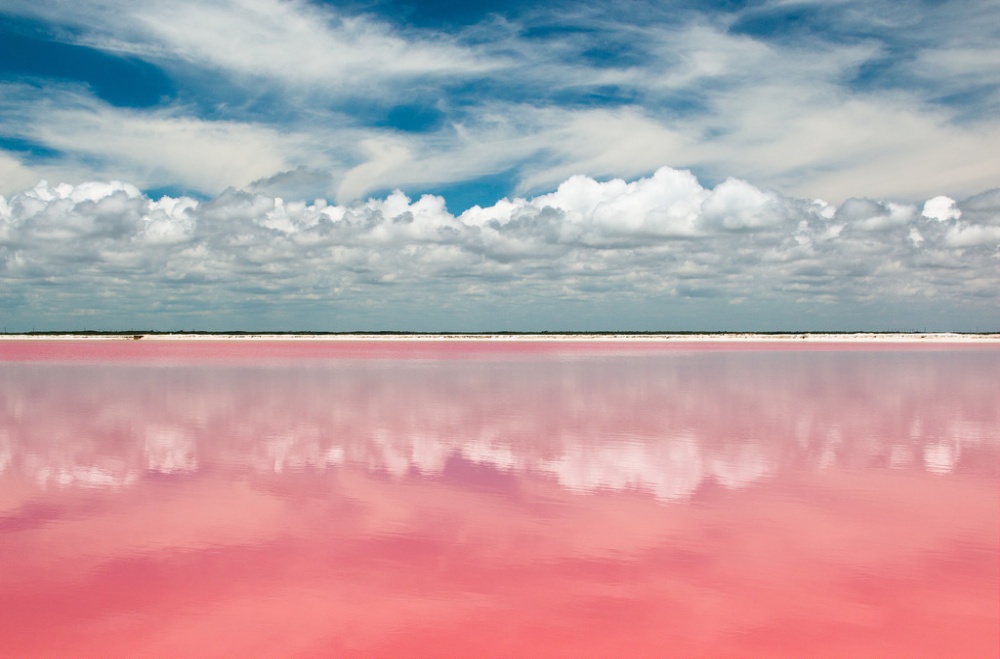 Its distinctive pinkish waters are the result of algae that feed on the high salt density found in this region. They are ponds that have served the salt industry for years, which attract the dignified attendance of flamingos, as it is the primary nesting site for these birds in the Caribbean.
Points of interest
This salt town consists of about 1,000 inhabitants, who devote their time to the extraction of salt and tourism, therefore as experts in the area, their guided tours will grant a front-row experience to this one-of-a-kind destination.
Do not hesitate to try the local dishes in the improvised restaurants of the houses arranged around the ponds, as this area is known for the freshness of its seafood.
Tequila
4 hrs. from Puerto Vallarta/Riviera Nayarit
What makes this place unique:
Its distilleries and tastings
Agave fields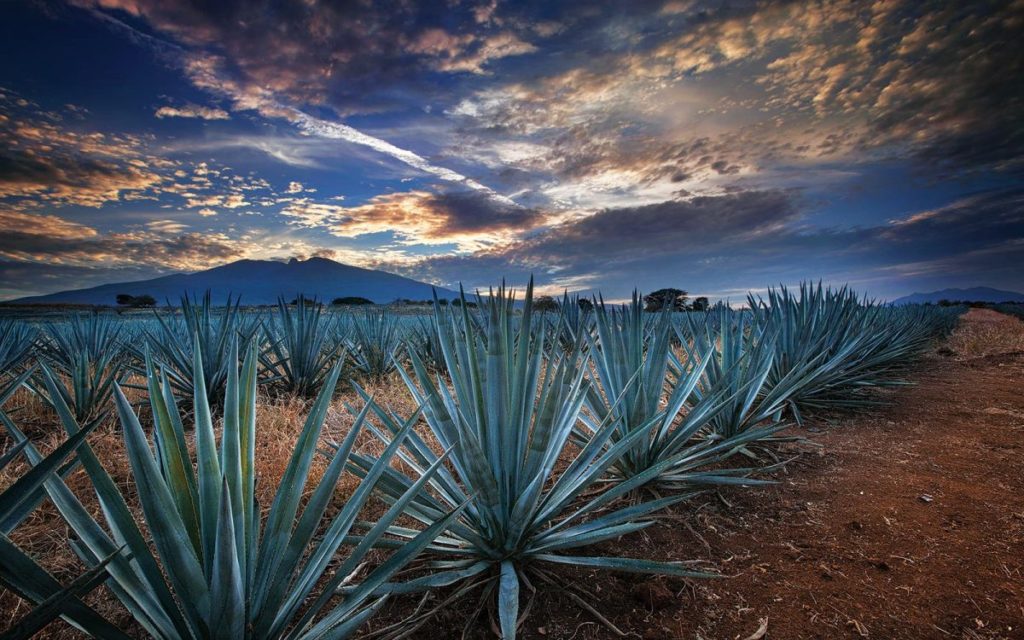 Anchored in the outskirts of Guadalajara, the capital of Jalisco, Tequila welcomes visitors with stunning agave landscapes that have earned World Heritage designation from UNESCO. Its captivating 19th-century architecture and hundreds of distilleries make the tour a true cultural delight.
Points of interest
The Our Lady of the Immaculate Conception Cathedral stands tall with stone walls and a spectacular bell tower that sits in the center of the town's history, distinguished by all who visit this deep-rooted destination.
The Tequila Museum exhibits more than 300 tools and machinery used in the production of this beverage.
The oldest distillery continues to open its doors to delight guests with its ethyl creations. La Rojeña leads visitors through a course that follows the agave from its plantation, harvest, distillate, and storage.
Isla Mujeres
2 hrs. from Riviera Maya
What makes this place unique:
Its gastronomy
Its natural richness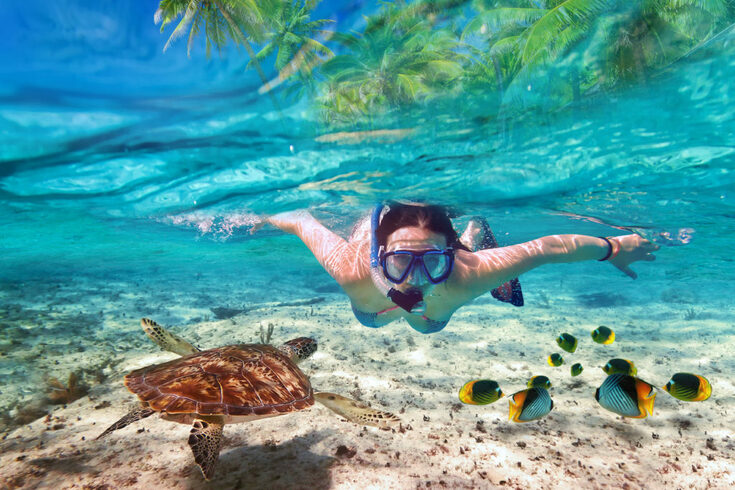 A trip to Isla Mujeres is the perfect combination of marine life, national parks, and local cuisine. Its coral reefs attract visitors from all over the world to fascinate them with secrets hidden deep in its rainforests.
Points of interest
Among the most important attractions of this destination is the Underwater Museum of Art, MUSA. With more than 500 sculptures that promote the growth of corals on its surface, this museum showcases the coexistence between art and the environment.
Garrafon Park is a natural water park that you can snorkel, get a fine dose of sunshine, or adrenaline when flying over its crystal clear waters in zip lines. The Punta Sur cliff is the highest point on the peninsula, which grants the most extraordinary views of the Caribbean.
The Turtle Farm is a protected area, created to take care of the species that have made these coasts their home. During your visit, you can interact with hawksbill turtles, green turtles, and Loggerhead sea turtle while also contributing to their preservation.
Guadalajara
4.5 hrs. from Puerto Vallarta / Riviera Nayarit
What makes this place unique
Is the second largest city in Mexico
Its culture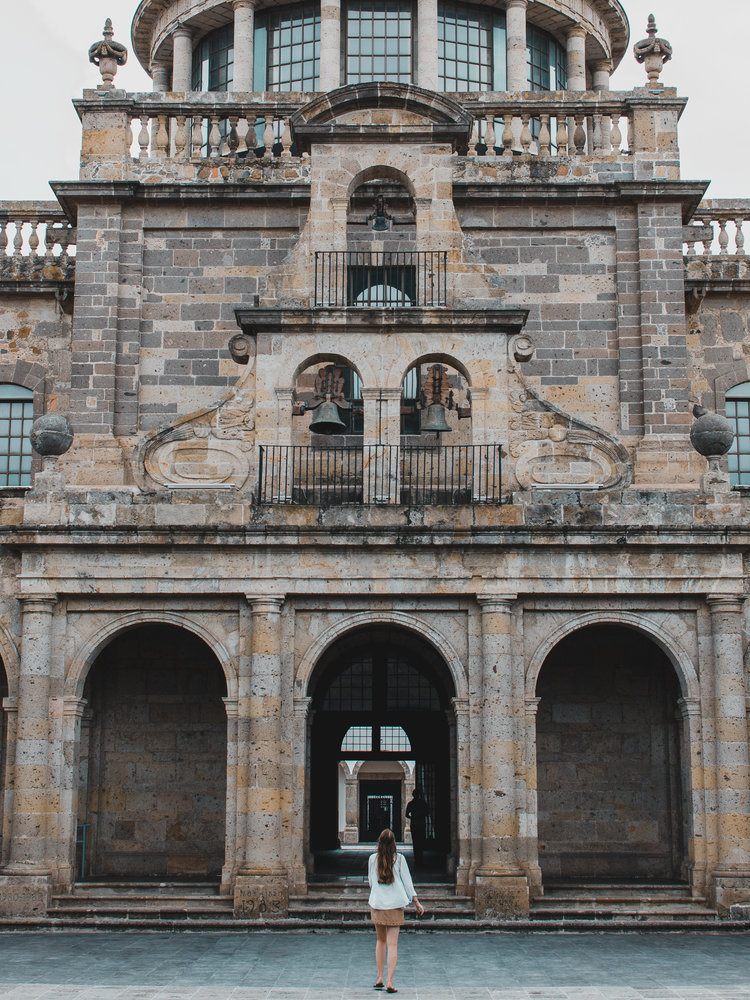 The birthplace of the Mariachi, Guadalajara bears an unmatched cultural and artistic legacy. Stroll down the cobbled streets, visit its historic colonial buildings and fall in love with Tapatio-style cuisine.
Points of interest
The roundabout of illustrious Jaliscienses is located in the heart of the historic center of the city, and adjacent to the metropolitan cathedral. This monument was built in 1951 to honor the life of personalities that left a great legacy after it.
Named a World Heritage Site by UNESCO, Hospicio Cabañas houses murals in which perspectives, from Mexican José Clemente Orozco, can be admired.
Chapultepec is the fashionable neighborhood that invites artists and tourists to traverse its streets that feature signature cafés and art galleries. The night lights up the perfect venue to dine at any of its restaurants or visit nightclubs and bars.