Share your experience with these Instagram templates
As the days go by, the time to stay at home is coming to an end, meaning that soon you will enjoy those vacation days you are waiting for. We can assure that your desire to make that trip is even bigger than before because let's be honest, you need a getaway as soon as possible! Whether you are visiting your favorite destination or a new one, it's time to start planning.
While you decide which place will be the first one you will visit, we would like you to share with us your experiences as a traveler, the plan for your next trip, or your preferences for your next vacation.
When was the last time you visited one of Velas Resorts properties? Which one of our restaurants has been your favorite? Share your experience with the following Instagram template, write your responses, and post it on your profile using the hashtags #DreamingTogether and #VelasResorts.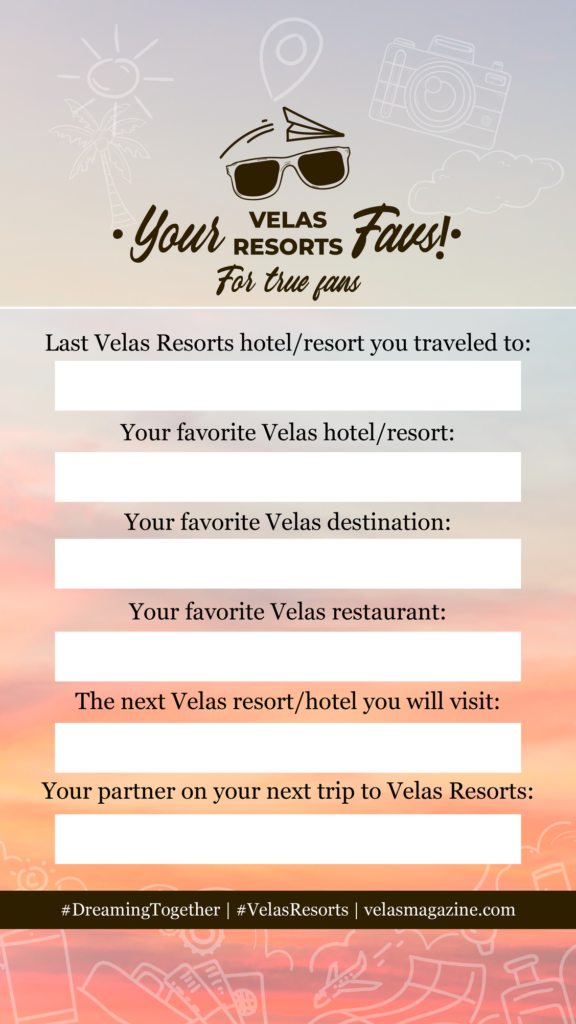 What do you prefer? Use this template, cross your favorite option, and share it with your friends. Start imagining that trip you have been waiting for and make it a reality very soon!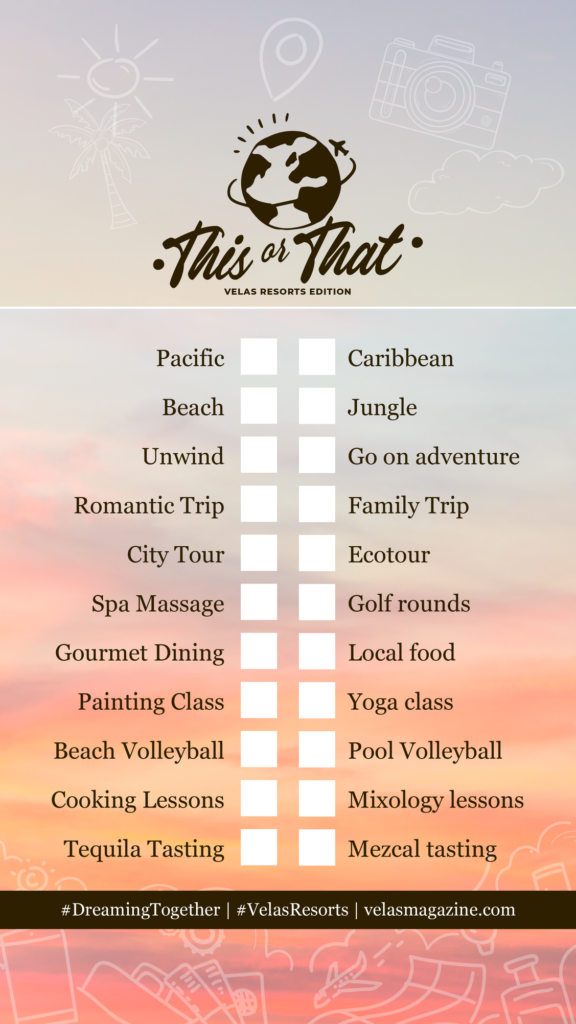 While planning your next vacation, you should consider those places in Mexico you are eager to visit: The ruins of Chichén Itzá or The Land's End in Los Cabos? You choose!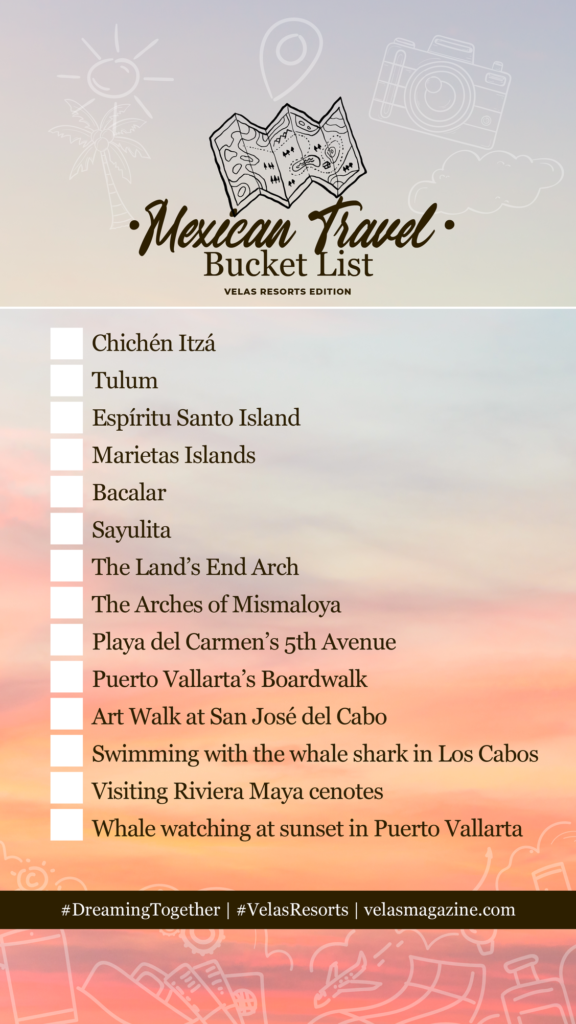 Going to a heavenly destination is everyone's dream right now: Enjoying a delicious cocktail, feeling the sand on your feet, or unwind while admiring the sunset. What do you love to do or feel when you go to the beach?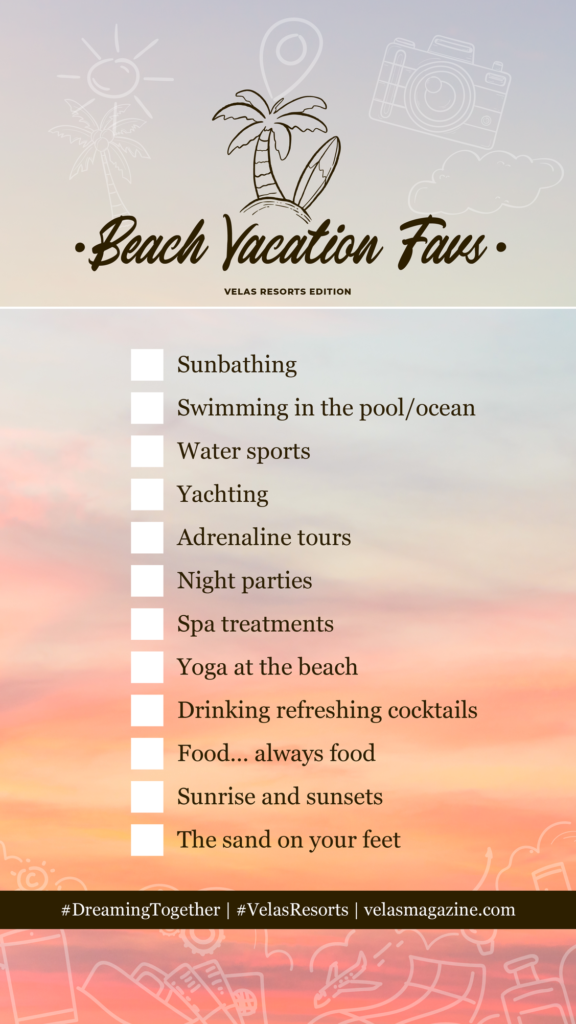 We all have a favorite playlist to enjoy our days at the beach. It's time to share yours!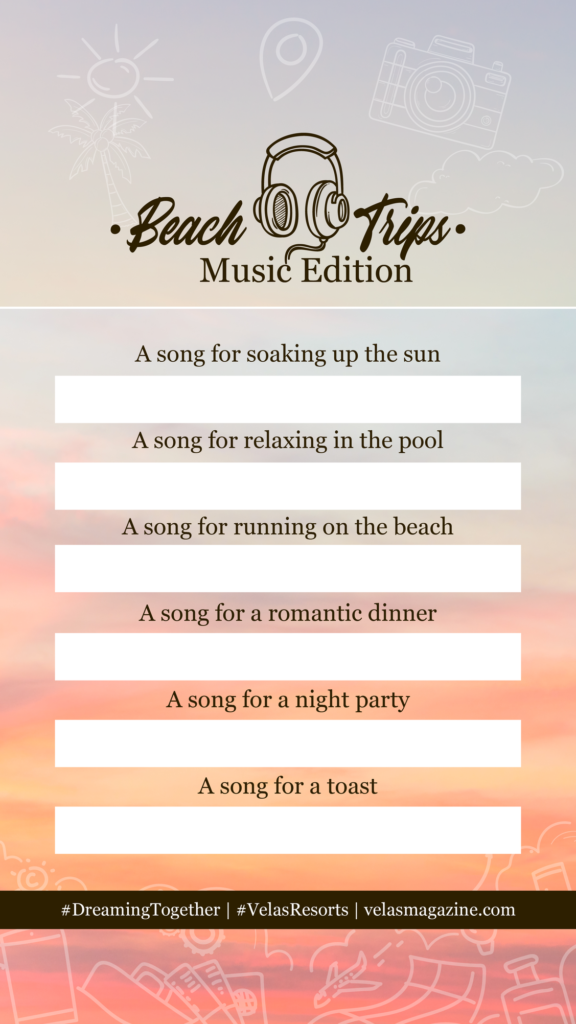 We want to know your experience and preferences! Download and answer these templates, share them on your social media with your friends, and challenge them to answer as well. Don't forget to tag us and use our hashtags #DreamingTogether and #VelasResorts!