Your itinerary to Puerto Vallarta according to your plan
Planning a trip with just the destination in mind and no clear plan ahead, and leaving the rest to chance is quite an exciting way to discover new places, but if your style tends to be more organized, you will find it very useful to schedule an itinerary and book some activities in advance. Now that global sanitary measures include observing maximum capacities, planning a trip with enough time is more important than ever.
According to travel planning specialists, there are 3 tips that you must consider when organizing your itinerary:
Decide how long you'll stay at a destination
Book your activities and attractions to visit in advance
Have some useful apps at hand such as TripIt.com, TripCase.com or TripHobo.com
Now, we are ready to share some options to include in your travel itinerary to Puerto Vallarta, depending on your plan, whether it is with family, friends, or with your loved one.
WITH FAMILY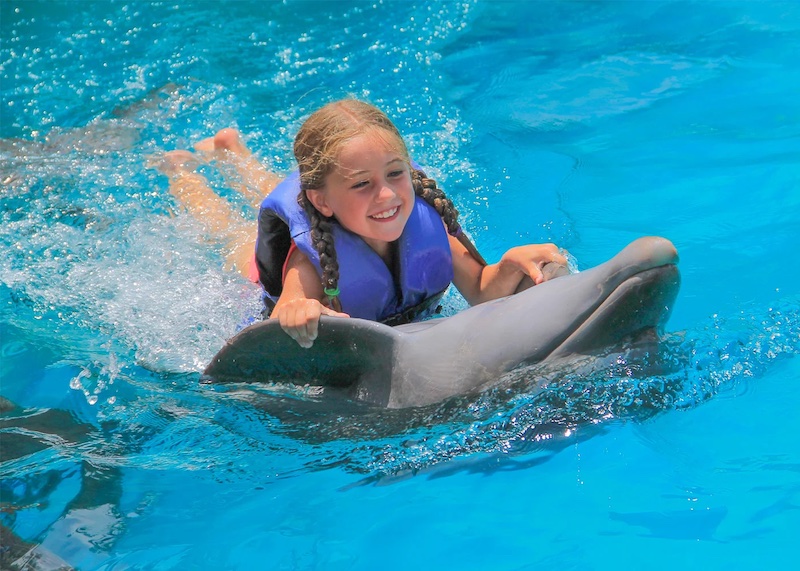 Breakfast at La Marina Vallarta
Start the day off with the inviting aromas of the restaurants that surround the Marina and choose your perfect place at the many terraces available as you enjoy the views of the yachts and boats. There are many options, but you should take a look at La Terraza Di Roma or Mr. Cream Pancakes & Waffles.
In touch with nature
The Vallarta Botanical Garden is an ideal option to share memorable times with family while you discover the cactus garden, the tropical fruit orchard, and the orchid conservatory with about 300 native species of Mexico. After a long walk, you can order scrumptious dishes at the onsite restaurant Hacienda de Oro framed by views of the mountains.

Unmissable tours
Dolphins are one of the riendliest animals, so scheduling some time to play with this species leaves unforgettable moments behind. Kids and adults alike are bound to enjoy this activity; a reason why you should include it on your family itinerary. Vallarta Adventures does a great job of raising awareness and preserving this species, so their tours are a very good option to support sustainable tourism. Check their packages and promotions on their website.
Beach day
Visiting Puerto Vallarta is synonymous with wonderful days by the sea. Whatever area you choose, will always be a perfect option to spend fantastic times with family. Among the most popular you'll find Playa Los Muertos with traditional restaurants at hand that serve their delicacies to the comfort of your lounge chair.
WITH FRIENDS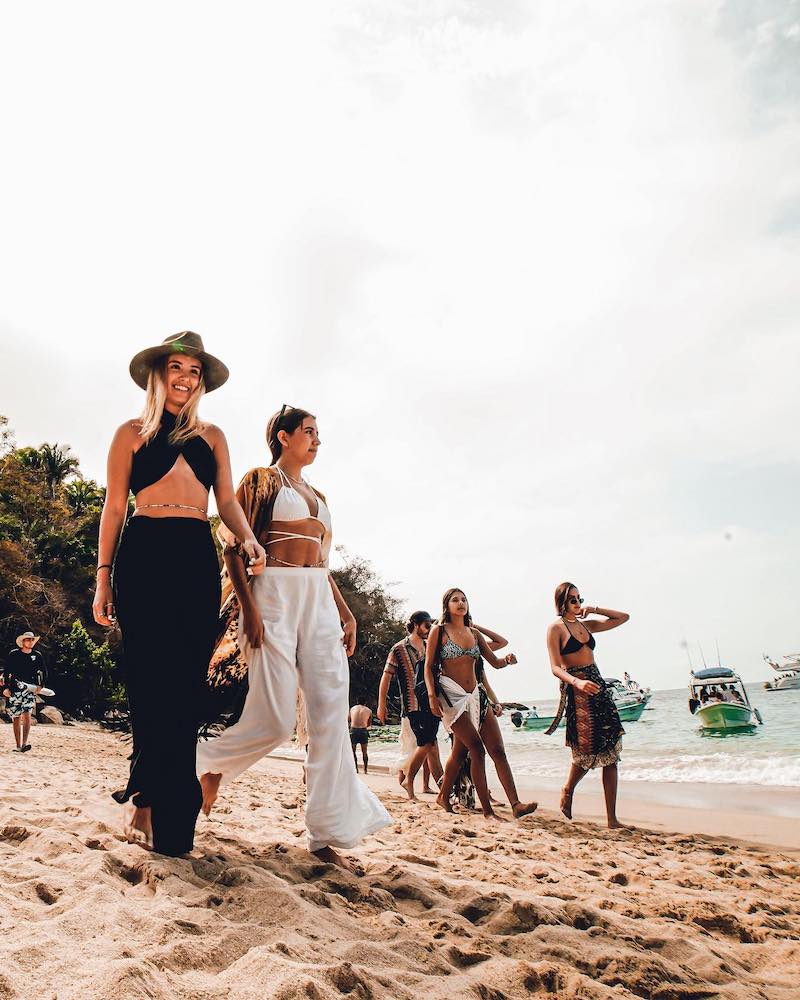 Day trip to San Sebastián del Oeste
Organize a whole day to discover this Magical Town filled with colonial charm and many things to explore around. Take a look at their innovative project: Proyecto Nebulosa. Extensive gardens and butterfly farms, an experimental canteen, its own craft brewery, and a restaurant are sure to delight your adventurous side. You can even opt for a stay at their Hacienda and spend more than a day discovering the place and exploring downtown with its cobbled streets and local food.
A day by the sea
One of the advantages of traveling with a group of friends is that you can book a tour or a private yacht for yourselves! Explore a fascinating cove that offers many activities such as kayaking, diving, snorkeling and mezcal tastings. What about renting an exclusive boat for you and your group? Sail south to discover the remote beaches such as Quimixto, Yelapa, Colomitos, Madagascar among many more.
Beach club soirée
There are plenty of options to choose from if you feel like spending a day by the beach with renowned DJ's music, and personalized service. The most trendy beach clubs include Casitas Maraika, Chicabal Sunset Club and Majahuitas just to name a few.
WITH THAT SPECIAL SOMEONE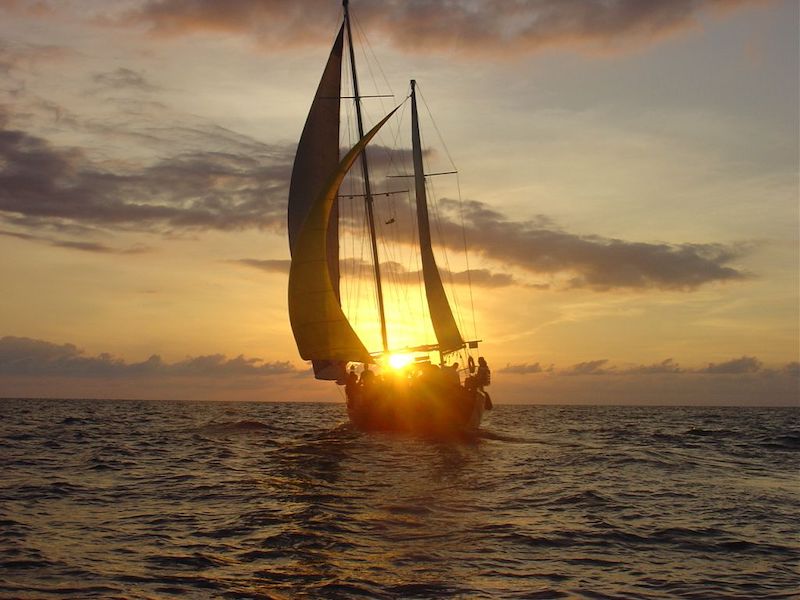 Sail the bay
Few images are as romantic as being on the deck of a yacht sailing the sea with your better half, toasting with a glass of champagne at sunset. Whether you rent your own sailboat or yacht to sail with no schedule ahead, or join the tours organized by different tour operators, it will be one of the most romantic activities on your romantic itinerary.
Art + romance
Just as many international destinations, Puerto Vallarta has its own Art Walk held every Wednesday from October to July, starting at 6:00 p.m. and through 10:00 p.m. The cultural and artistic scene taking place in this port city can be admired in world-class galleries located downtown and at the Romantic Zone. An ideal plan if you and your loved one enjoy art expressions while making some stops at a local bar or cafe, and book a romantic dinner to close with a flourish.
Adrenaline for two
If both of you are adventure lovers, Puerto Vallarta has many options to include in your travel itinerary. From skydiving at +8,000 feet high jumping from a plane while you descend in free fall at more than 118 miles per hour; practicing flyboarding while you practically surf on an aerodynamic board, or enjoy zip-lining as you fly between the treetops, then you must include this kind of activities on your plan for two!
---
Which ideas you'll add to your itinerary at Puerto Vallarta? Please share on the Comments section.