Trick or Pumpkin?
The story about why we carve pumpkins on Halloween, is well known: an Irish myth tells us about the moment Stingy Jack tricked the Devil. When Jack died, God wouldn't allow him into heaven, nor the Devil into hell. People then started to carve demonic faces out of turnips to frighten away Jack's wandering soul. When Irish immigrants got to the U.S., they began to carve them from pumpkins, as this fruit was native to the region.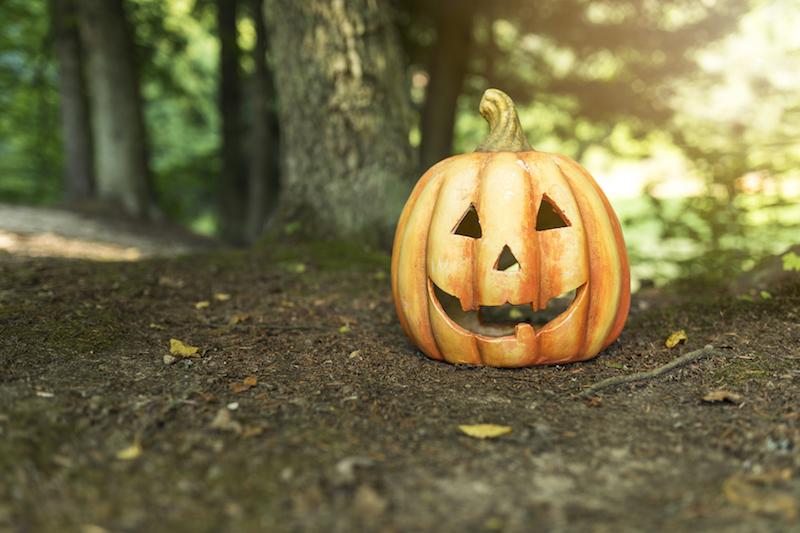 But, did you know that pumpkins used on Halloween are also used in its Mexican counterpart festivity?
As fall season enters, calabazas' (pumpkins) harvesting time arrives, thus resulting in an unmissable dish to celebrate one of the most remarkable festivities in Mexico: November 2nd, the Day of the Death. Calabaza en tacha, or candied pumpkin, is a typical dessert prepared to honor those who have trascended to another world.
The pumpkins grown in this country are not as tender as those used in the US, the orange pumpkins. Castilla squash is the most common in Mexicos territory, and their color range from a blackish green to a tan orange.
It is said that when Spaniards brought this kind of squash to New Spain, Queen Isabel of Castilla enjoyed the flavor so much, that they decided to call this fruit after her.
Calabaza en tacha receives its name from the copper saucepans called "tachos", where piloncillo used to be prepared at. Then the pumpkin was cooked in the molasses residue.
If you'd like to give it a try and cook your pumpkins instead of carving them, Casa Velas, shares his favorite recipe for you to replicate at home. Please enjoy it!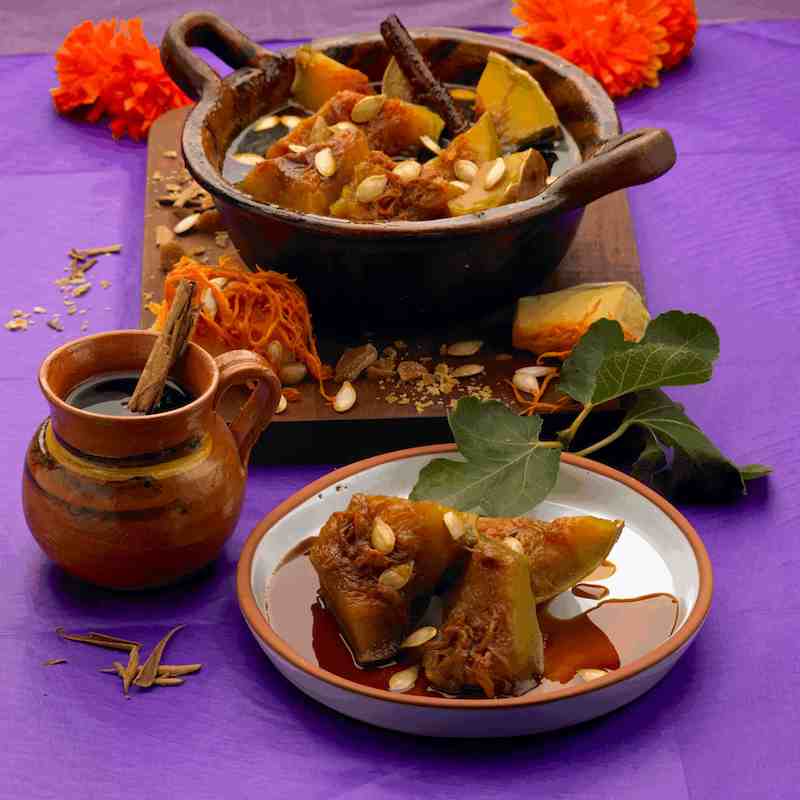 Ingredients:
4½ to 5½ lb medium pumpkin
2 lt. of water
2 pcs. (1 lb) piloncillo (cane sugar)
1 pc. orange, whole
3 pcs. cinnamon sticks
2 pcs. star anise
2 pcs. cloves
Procedure:
Bring the water to boil in a tacho (copper sauce pan), or in a deep clay pot.
Add the spices and the orange cut into slices.
Boil for a couple of minutes for the aromas to infuse the water.
Add the piloncillo, wait for it to dissolve completely and form a syrup.
Cut the pumpkin into large pieces, I usually cut it into 6 or 8 slices. Remove the seeds.
Place half of them in the same container where you cooked the syrup with the skin facing down, and the other half facing up.
Cook over medium-low heat, until the pumpkin is mellow and soft, this takes approximately 45 to 50 minutes. Pumpkin used in the US is softer so may need less time to get a tender texture.
Remove from heat and let rest for 30 minutes in the syrup.
Carefully remove the pumpkin from the syrup, trying not to break them. Cover with aluminum foil.
Put the syrup over the fire once more and cook for about 15 to 20 more minutes, so that it reduces and thickens a little more. Move from time to time.
Serve the pumpkin and pour some of the syrup.
Buen provecho!