Women & Traditional Cuisine: post event details
The popularity of Mexican cuisine around the world attests to the multiple dishes coming from far and wide across the country. Going beyond our grandmothers' and moms' traditional recipes, the culinary history of Mexico has inspired a wide variety of aromas and textures.
Last January 31st and February 1st, Women & Traditional Cuisine brought together famed Mexican chefs to delight guests with signature culinary creations. Held at Grand Velas Riviera Nayarit, Zahie Téllez, Maffer Kiyota, Xrysw Ruelas, and Adria Marina showed their expertise blending traditional Mexican ingredients with avant-garde cuisine techniques. A sensory gastronomy experience that took place on the first day of the event at Frida restaurant.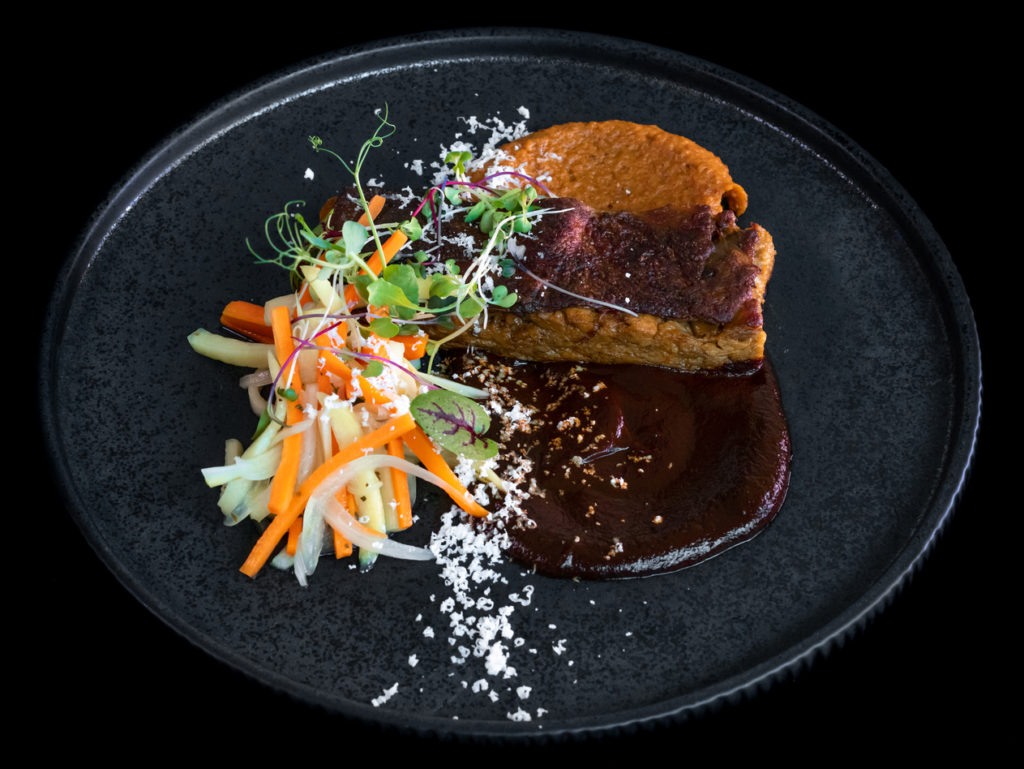 Chef Zahie —who leads Parabere Forum, a nonprofit platform in which she shares her opinion about the role of women in the food industry— seasoned the moment cooking a taco filled with Tlacotepec mole sauce, amaranth, and quelites. The delightful aromas reflected the traditions of such an amazing regional dish, the mole.
Enhancing the exquisite Colima flavors, Chef Maffer pleased our guests' palates with a suckling pig in tatemado colimote (marinated pork rib) terrine. She is the owner of the Domita restaurant and the Trópico food truck, both located in the state of Colima. Mexican cuisine is a mixture of numerous flavors, and the tatemado colimote is a typical dish that represents the traditions of the city.
Adria, a chef at Georgina restaurant in Tijuana, satisfied our guests' taste buds with a refined culinary blend of fresh noodles, octopus, and oxtail with scallions and coriander.
Xrysw —co-owner of a tortillería (tortilla bakery) and Xokol Antojería restaurant— captivated foodies with two mouthwatering meals. Showing the exquisite flavors of the coast, her first dish was a Sombrero (hat) with seawater and fermented coconut, tender coconut relish, cucumber, and serrano pepper. Xrysw ended the event with a delicious tierra (dust) ice cream, escamoles with cacao butter, medicinal plant sponge cake, Soconusco cacao ganache, and vanilla from Veracruz.
After a unique flavorful night, guests were delighted with an outdoor brunch. The chefs satiated the attendees' epicurean wanderlust with fresh meals including ceviche, grilled fish, and dessert. The moment was peppered with music and a great atmosphere!
The chefs definitely seasoned the moment with their own gastronomic style. Is there any other chef you would like to see in this event?