3 beaches near The Arch of Los Cabos
Los Cabos, Mexico has several places that you must visit because it is an exotic place where desert, beach, and luxury connect, so you will find the perfect spot for your photos and you will discover the best secret wonders of our country.
An unmissable place for your next travel to Los Cabos is The Arch of Cabo San Lucas. This emblematic rock formation of granite is part of Vigía Mountain, which is located south of Baja California peninsula and divides the Pacific Ocean from the Gulf of California, therefore the marine currents have given way to beautiful natural phenomena that you must appreciate at least once in your lifetime, specifically these 3 beaches.
The secret beach
Due to the location of this natural attraction, currents have accumulated sand in certain areas, but did you know that every 4 years a small beach appears below The Arch?
It is a very striking place because of the low tide and the landscape that is appreciated is completely different. Although an exact date of the phenomenon is not available, last year in early June this beach was revealed. So it will take 3 or 4 years for us yo see this peculiar event again.
The governmental authorities recommend not to get off the boats during this special season because the waves on the beach are really strong, however, appreciate the phenomenon from the safety boat, the magnitude of the famous rock formation and the fauna that inhabits there, it is a good bullet-to-add to your bucket list.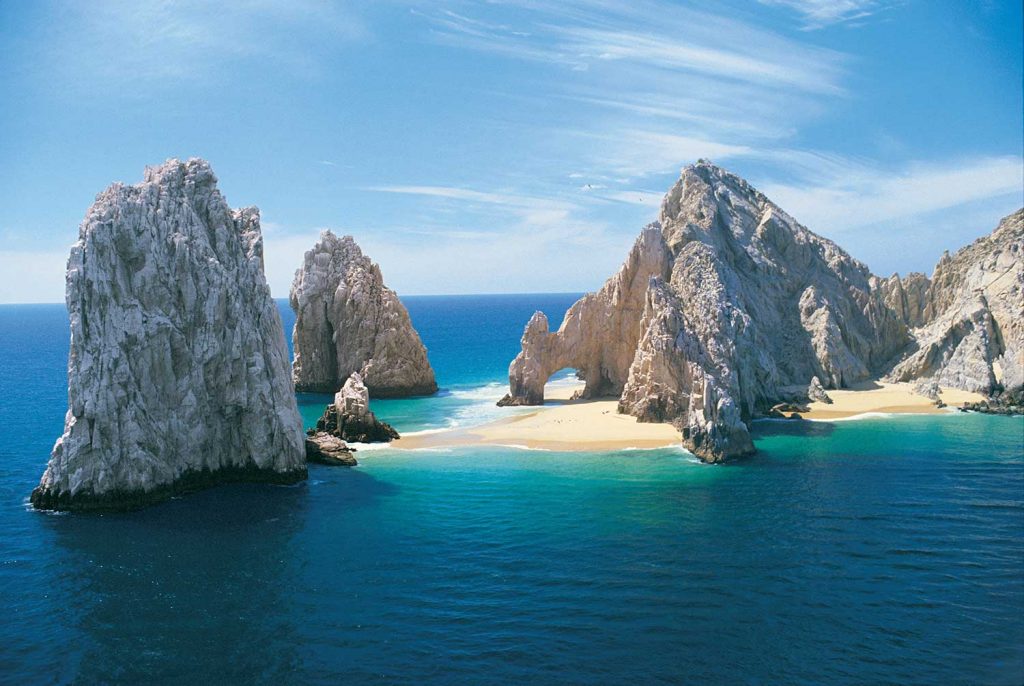 Lovers Beach
This popular beach is just 100 meters away from The Arch and is perfect for sunbathing and enjoying a special day. It is a must-go because it is one of the few beaches with two different seas, and among its waters, you can see marine diversity: fishes, rays, and sea lions that also enjoy the sunny days.
There are several theories about the origin of the name, but the first refers to the union of the Pacific Ocean with the Gulf of California, but there are those who say that a local young woman rescued a Japanese sailor there in the 18th century. Whatever the reason, this beach will witness your love for the Mexican waves.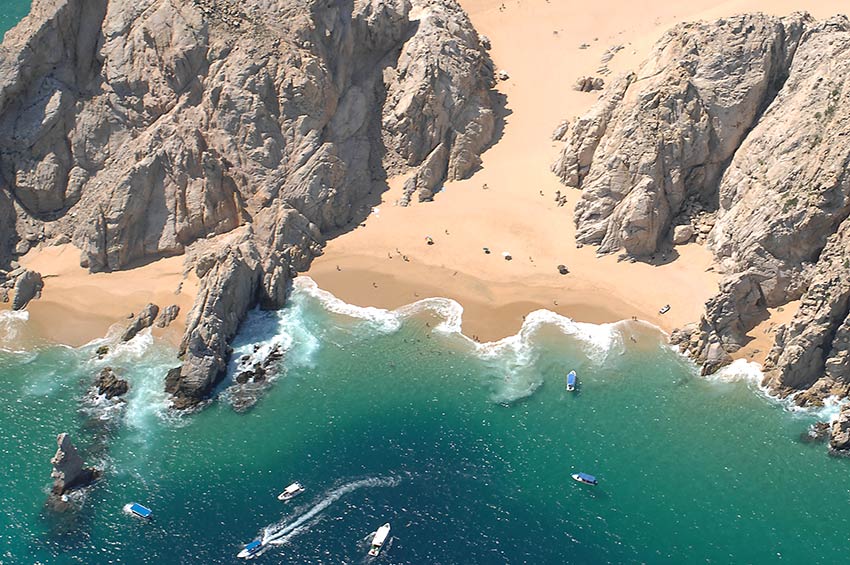 Divorce Beach
Connected to the Lovers Beach is the Divorce Beach, and according to locals the end of the romantic story of the sailor and the young woman was there. Since her father disapproved of the relationship between his daughter and the Japanese, the lady, unable to have this love, decided to kill herself on this beach… but don't worry! It is just a legend.
The fact is that the waves are perfect for some water sports such as jet skiing or snorkeling.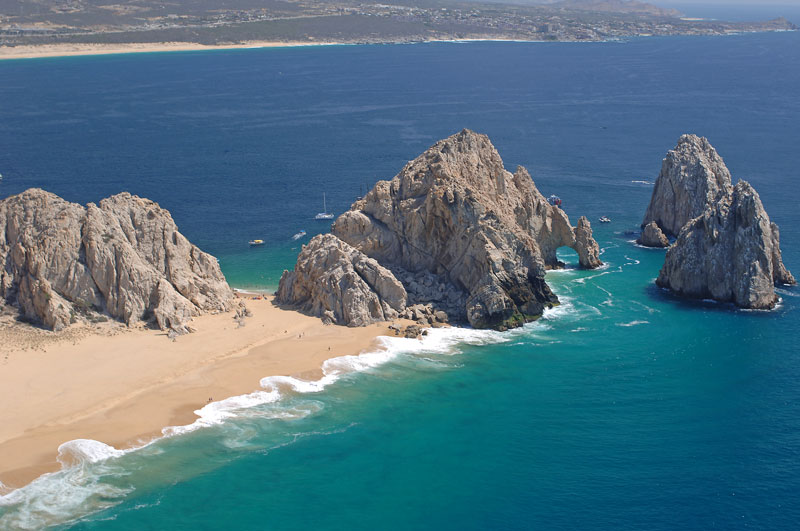 It is an adventure for the whole family! Discover a land full of contrasts in Los Cabos.