A journey through the wixárikas roots
Grand Velas Riviera Nayarit is strategically settled in a privileged area. Surrounded by the Sierra Madre Occidental, and overlooking the Banderas Bay, a region characterized by its flora and fauna that envelopes ancient towns inhabited by local ethnic groups.
As part of our efforts to spread the culture of Mexico's highly distinguished destinations, this resort offers you a magnificent excursion to delve into the wixárikas roots.
Better known as Huicholes, and known for their characteristic Wixaritari language, this native group resides in the states of Jalisco, Nayarit, Durango, and Zacatecas. They are identified as one of the ten indigenous cultures worldwide who have fought for the preservation of their traditions.
During this journey inside their community, you will uncover the sacred site of Altavista in the hills of Nayarit. Here, you will be led by an indigenous Huichol, who will teach you about traditional rock engravings and their customs, most of which are more than 2,000 years old.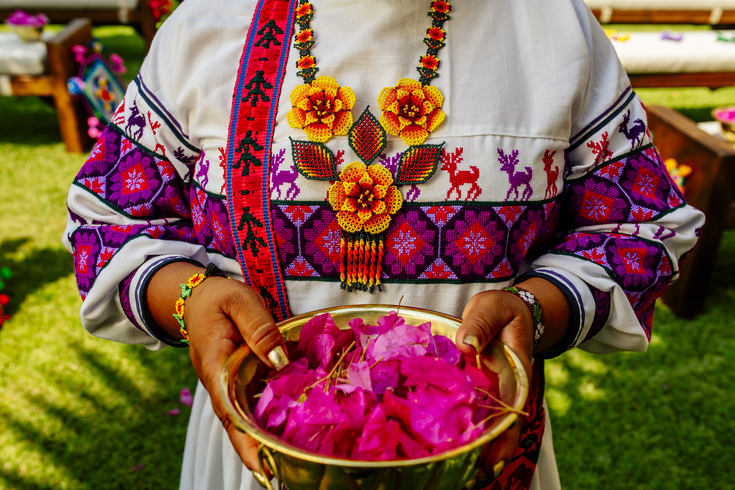 These wixárikas villages have recorded a total of 15 hieroglyphs, originally registered by the Aztecs in volcanic lands, whose intention was to summon the gods. Each one representing different phases of everyday circumstances such as health, fertility, rain, and trade.
Ceremonies that honor the gods are an inherent element of the Huichol culture, therefore during the tour, you will also take part in the Nakawe ritual, the fertility grandmother, and Tatewari, the grandfather of fire.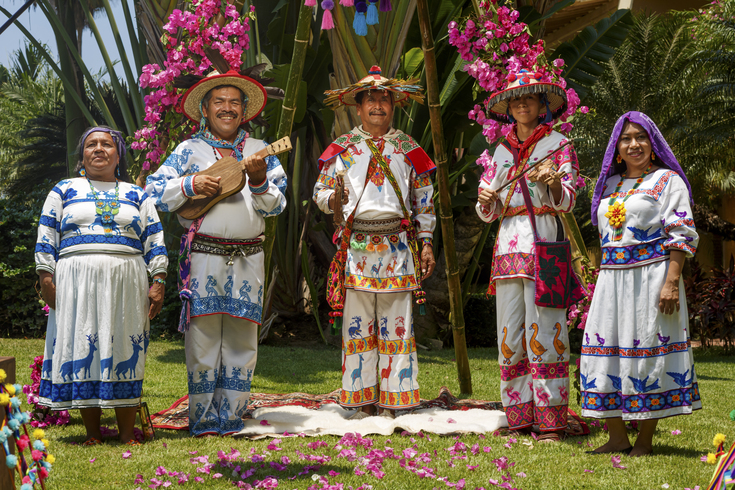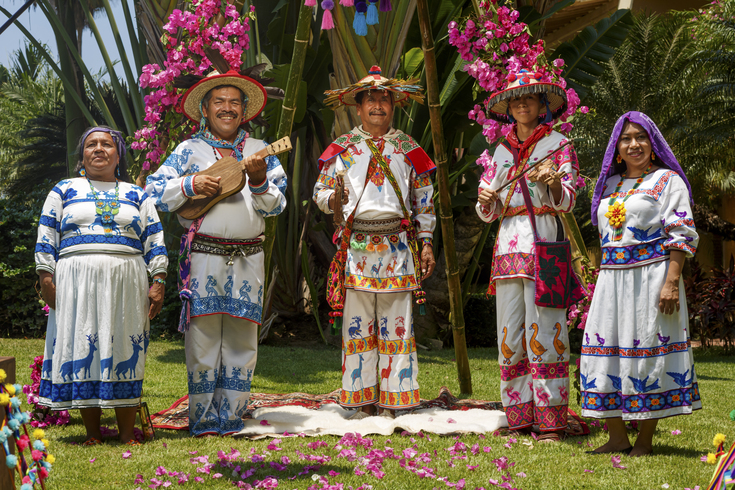 During this excursion, you will also explore the natural beauty and enchanting sunsets of Banderas Bay aboard a catamaran. As a fine complement to a culturally enriching experience, you will savor a delicious gourmet lunch prepared by Guillaume Morancé, Executive Chef of the resort.
Indulge in this magnificent adventure on your next trip to Grand Velas Riviera Nayarit, an exemplary journey to fully immerse in the splendor of this destination.