Mexican gastronomy: 32 states, 32 dishes
Mexico is art, color and style. It is the lushest green jungle and the driest of deserts. Its miles of coastlines edge crystalline waters, stretching out to the horizon in shades of azure and turquoise.
And, it is flavor. From the rich bounty of the earth, Mexicans around the country prepare elaborate dishes using ancestral ingredients. The country's cuisine is a reflection of the cultural riches and traditions that combine to form the essence of its people.
Perhaps the best way to explore a culture is through the aromas and spices of its dishes, a way to honor the complexity of flavors and techniques that led Mexican cuisine to become part of the intangible heritage of humanity; recognized by UNESCO since November 2010.
The origin of the gastronomy of Mexico dates back to the pre-Hispanic period. At this time dishes were created revolving around three main ingredients: corn, beans and chili. The usual complements were aromatic herbs, meats from small animals such as armadillos, chocolate, poultry and fish, among others.
The mixture of indigenous and Spanish cultures gave a different direction to ancestral recipes, providing ingredients and flavors unknown in the region. Among the European contributions are: animal fats, wheat, flour, beef and chicken, as well as dairy products.
Please join us on this first chapter of an alphabetical tour through the 32 states of Mexico and their most representative dish.
Baja California
Chile con carne
Chile con carne, although it is well known as Chilli con Carne in states like Texas, has its origin in the city of Ensenada. Its main ingredients are meat, chili peppers and beans.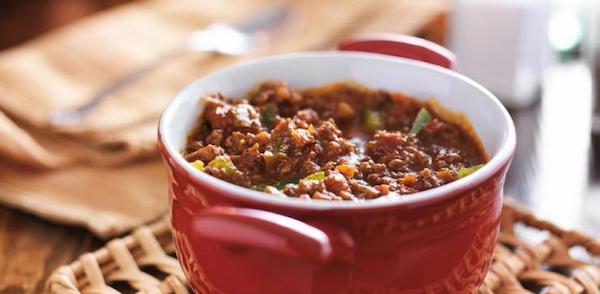 Baja California Sur
Ceviche
Taking advantage of the coastline, Baja California Sur shows off its richness in fish and seafood with ceviche, the most popular dish in the state made with shrimp and fish.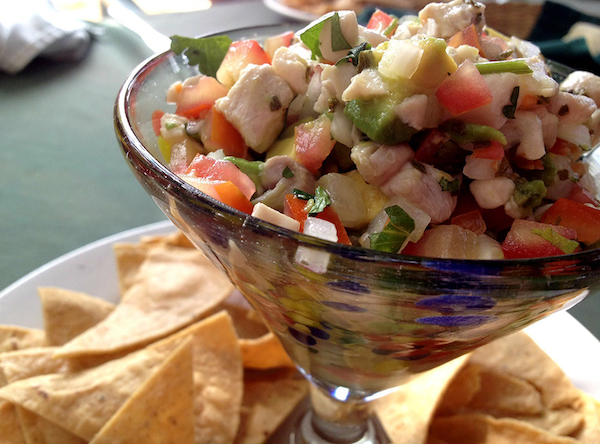 Campeche
Cazón bread
This hearty delicacy is made with the meat of dogfish —a shark species—, habanero pepper sauce and a base of tortillas.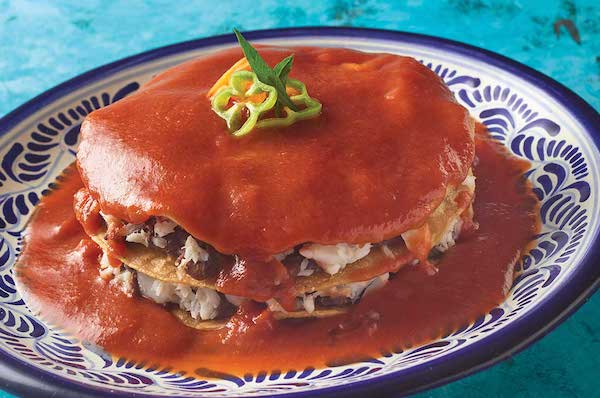 Coahuila
Pulque bread
Pulque and wheat, two important ingredients in Mexican and Spanish cultures, join to create this iconic Coahuilan sweet bread.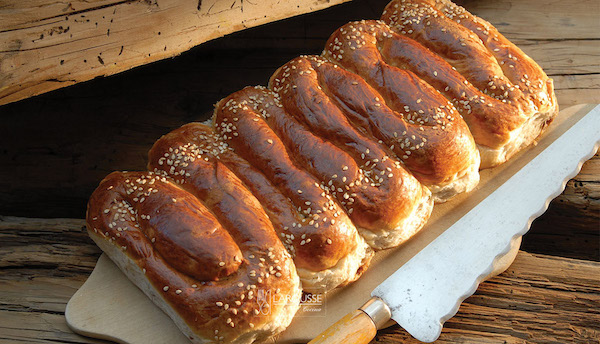 Colima
Sopitos
Sopitos are tortillas covered in mincemeat, served with tomato sauce. They are garnished with onion, lettuce and garlic.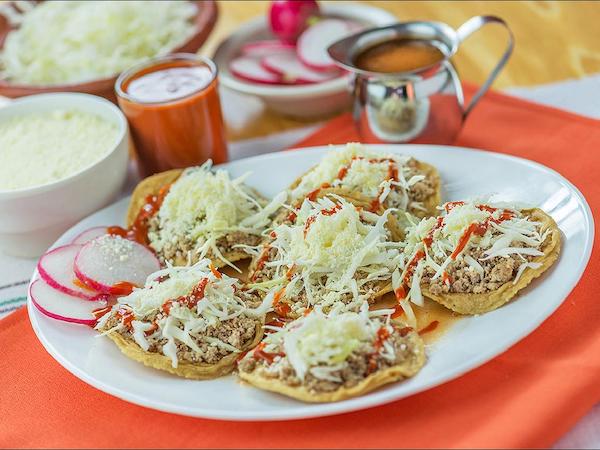 Chiapas
Chipilín tamales
Chipilín, a Central American plant high in iron, calcium and beta-carotene, is a very important ingredient for Chiapanecan cuisine, and the tamales made from chipilín are a delight.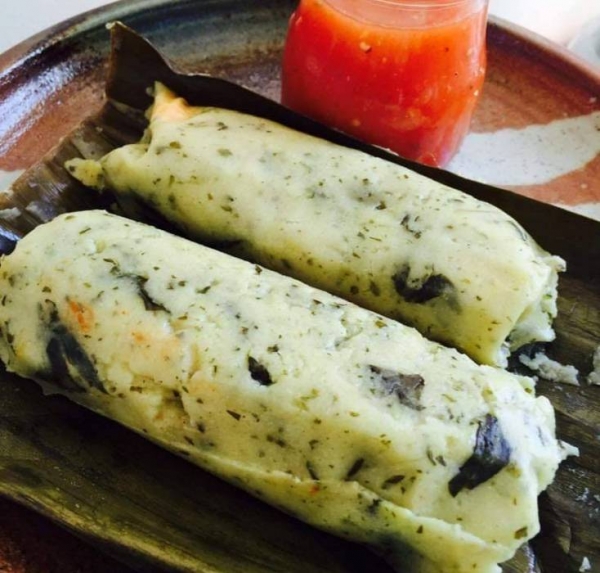 Chihuahua
Carne asada
The quality of the cattle from the north gives an extraordinary flavor to the meat, particularly that of Chihuahua. Grilled, sometimes marinated with tequila, it is accompanied by onions, sausages, potatoes and hot sauce.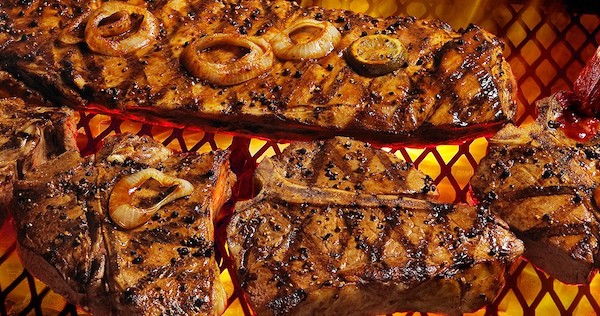 Mexico City
Guajolotas
Guajolotas can be found in almost every corner of the capital of the country. They are composed of a green, red or mole tamale with chicken over a bread roll called bolillo or telera. Atole —a hot masa-based beverage— fits perfectly with a guajolota.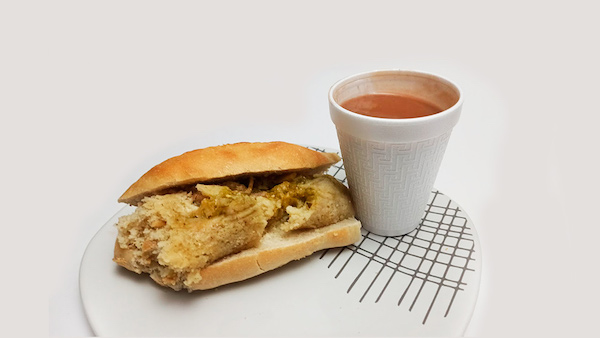 Durango
Caldillo Duranguense
This delicious broth or caldillo is made with dried meat, garlic, onion, poblano pepper, red pepper and spices.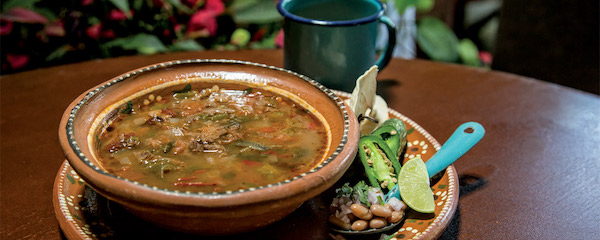 Guanajuato
Enchiladas mineras
The Guanajuato version of this dish, present in many states of the country, is prepared with fried tortillas filled with cheese. Garnish includes carrots, potatoes and a rich guajillo chili sauce.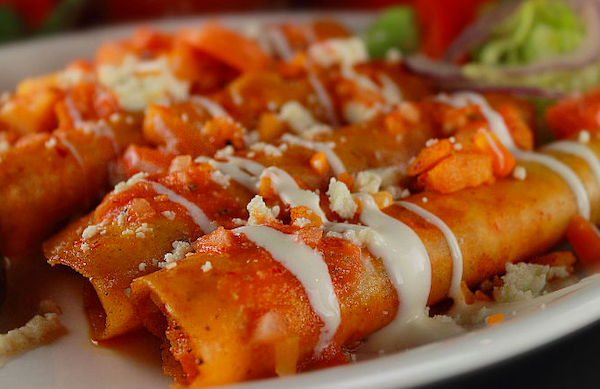 Guerrero
Pozole
This identity dish from the state of Guerrero is prepared with corn, meat and chili peppers, in three presentations: gree, red or white.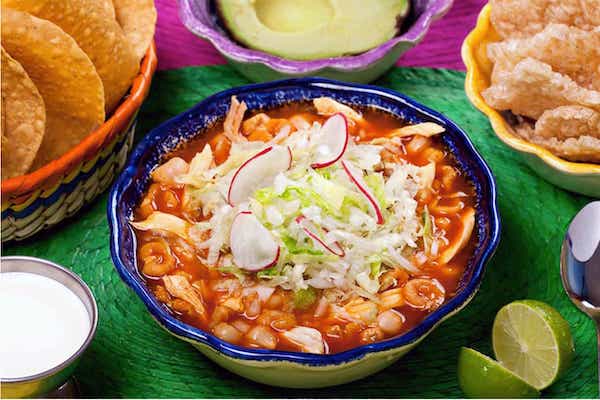 Hidalgo
Barbacoa
Another dish present in many states, barbacoa, or barbecue, is made of lamb meat cooked in an underground oven. But the flavor of the Hidalgo version stands out. Maguey leaves are previously arranged in the oven before cooking, infusing the meat with exquisite aromas.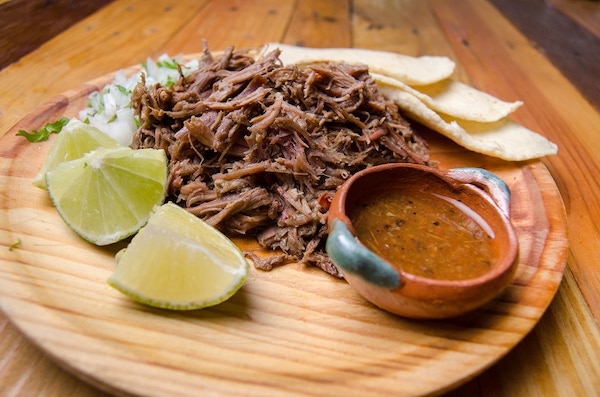 Jalisco
Birria
Juicy and full of flavor, birria is Jalisco's flagship dish. The meat is bathed in a sauce of chili peppers and spices, and cooked wrapped in maguey leaves.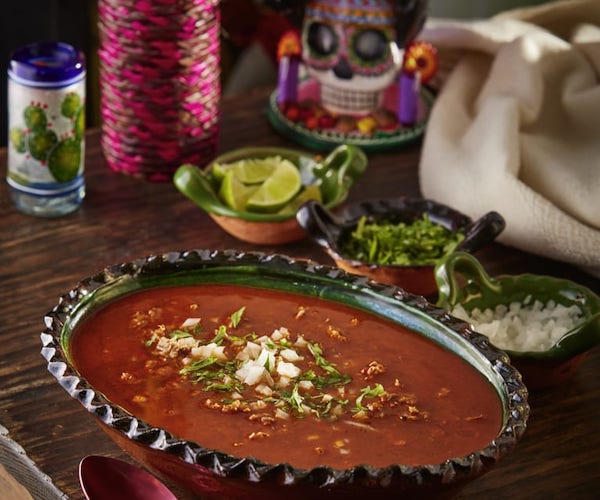 Estado de Mexico
Green chorizo
Flagship dish of the state capital, Toluca. Before being stuffed, the pork is prepared with serrano peppers, coriander, oregano, green tomato, spinach, pumpkin seeds, coriander and bay leaf.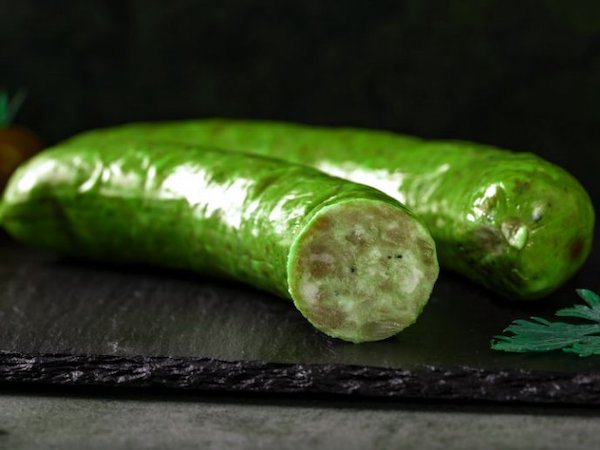 Michoacan
Carnitas
Pork meat or carnitas, is one of the most typical dishes of this beautiful state. They are served with tortillas and salsa. The flavor and consistency —crunchy on the outside and tender on the inside— is made possible by cooking the meat in copper pots that are handcrafted in Santa Clara del Cobre.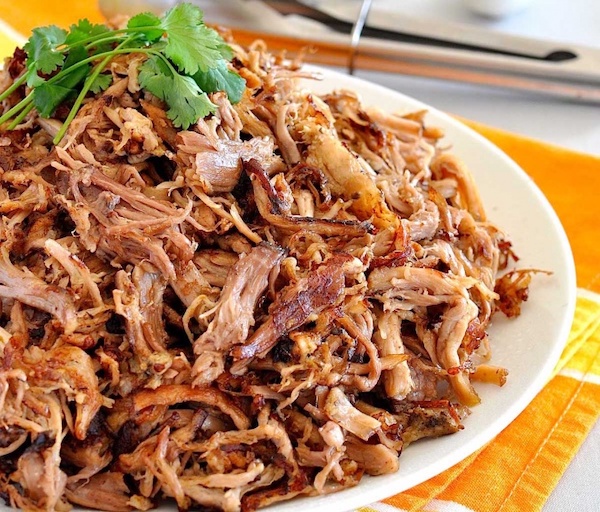 Morelos
Cecina
The best dried meat, cecina, in the state comes from Yecapixtla, where they salt the meat to dry it, and spread it with lard. It is delicious in tacos, quesadillas or on chilaquiles.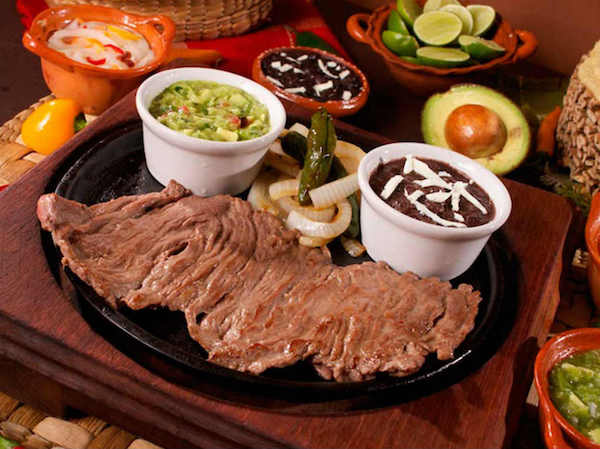 Don't miss the continued post with the other 16 Mexican states and their delightful, emblematic dishes!