Personalized vacations with unique moments at Velas Resorts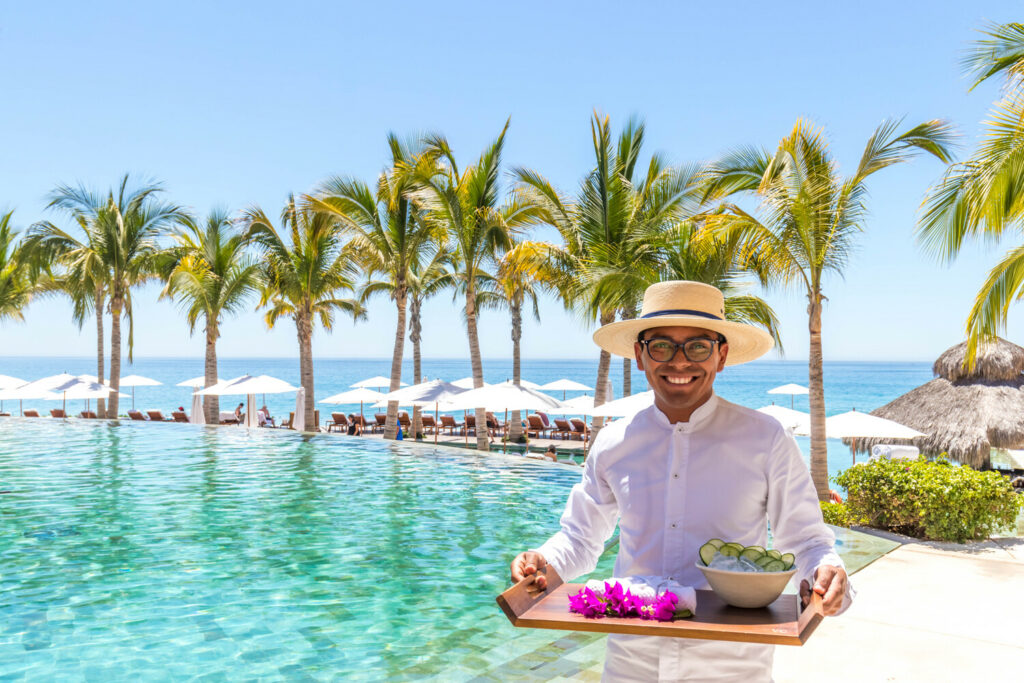 When we think of summer vacations, we always remember those little details that make our trip an unforgettable memory. Perhaps it's that poolside drink that becomes your favorite and can only be truly enjoyed in that particular place or a dish that captures the essence of the destination you visited and that you always remember savoring that moment. What is that WOW experience you had on your last summer vacation?
At Velas Resorts, the details and amenities that set apart our personalized service are designed to ensure every guest has an exceptional experience. Let's dive into more details!
Warm service
We want you to feel special and relaxed from the moment you arrive. That's why some of our resorts welcome you with a cool towel to refresh your face and hands, a mini-massage in the lobby, or a refreshing glass of champagne with fruity pearls.
In addition, your Personal Concierge will take care of every detail and be available to assist you 24/7. If you prefer your coffee with almond milk only, the barista will have it ready for you every morning. If you have a specific request at the restaurants, our chefs will fulfill it. In other words, during your stay, you will feel the warm hospitality from everyone.
Photography moments
Would you like to enjoy a refreshing drink without leaving the pool? Our Pool Concierge at Grand Velas Los Cabos is there to make it happen. They will offer you an exquisite beverage. It's the perfect combination of comfort and fun under the sun.
If you're a fan of fresh seafood, you'll be delighted by our "Catch of the Day" at Grand Velas Riviera Nayarit, where our talented chefs create unique dishes with the freshest seafood of the day. Whether you prefer lobster, shrimp, or fish, we guarantee a unique and delicious culinary experience.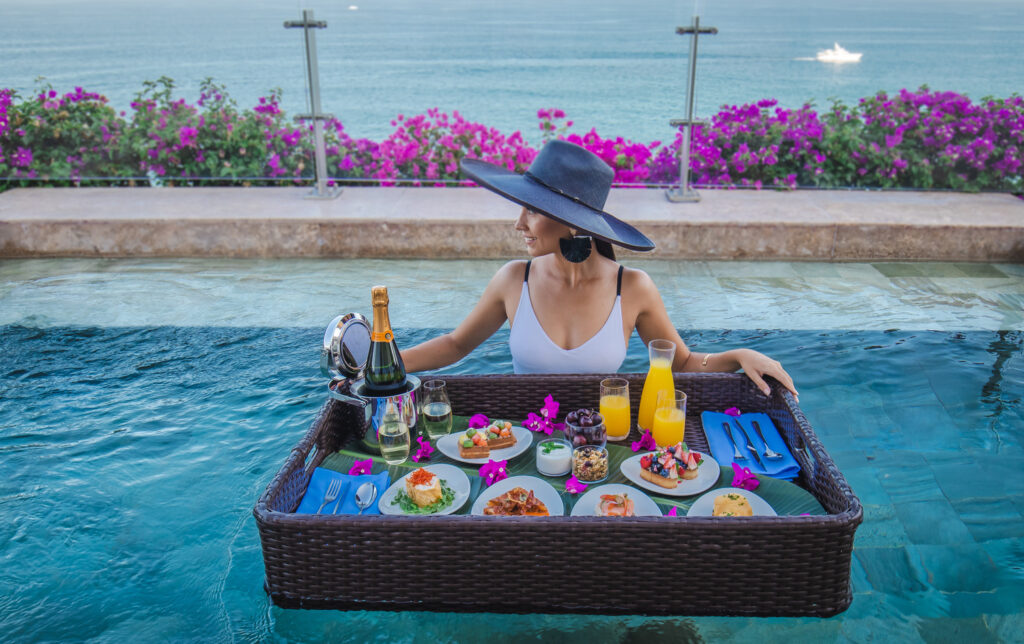 There's no better way to enjoy the tropical paradise than with a refreshing coconut. In the Ambassador ambiance at Grand Velas Riviera Maya, you'll find a coconut stand to savor fresh coconut water straight from the fruit. It's the perfect touch to keep you hydrated while you relax by the Caribbean Sea.
At sunset, the Lobby terrace at Casa Velas transforms into a magical stage. Enjoy live music, an exquisite selection of beverages, and the company of friends or loved ones while you contemplate the sunset. It's the perfect moment to unwind and savor the enchanting atmosphere of Puerto Vallarta.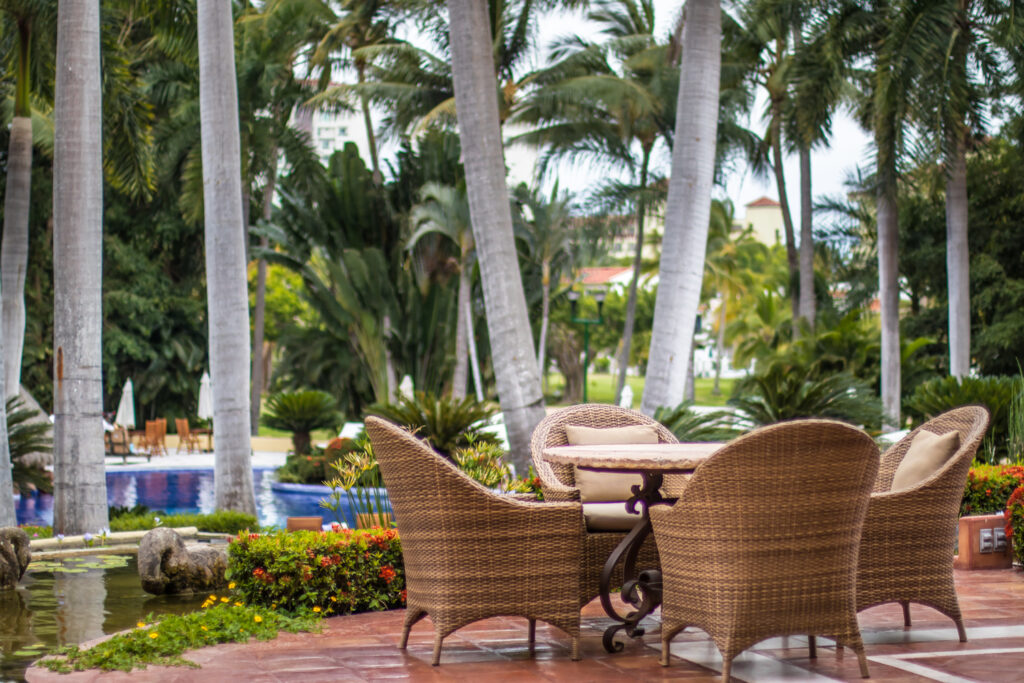 At Mar del Cabo, we'll surprise you with our Welcome Pink Cocktail, made with bougainvillea, a flower characteristic of our resorts that will delight you with its flavor and presentation.
What better way to enjoy the sea breeze and beautiful ocean views than with delicious grilled ribs? At Velas Vallarta, we invite you to delight in this treat while you relax on the beach and enjoy an unparalleled gastronomic experience.
Captivating surprises
In addition to this particular guest attention, you'll enjoy small surprises that will make you fall even more in love with this paradise. For example, your Spa Concierge will offer you a warm beverage to conclude your massage at SE Spa and take relaxation to another level.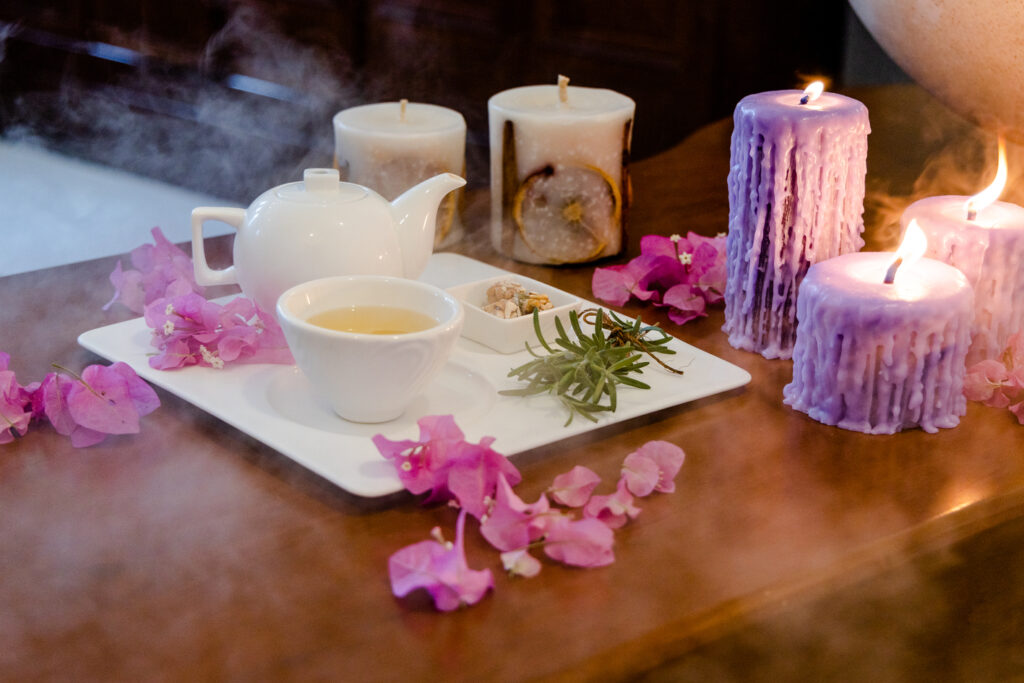 If you're traveling with babies, your Baby Concierge will assist you with items such as cribs, chairs, pacifiers, and teething rings, ensuring you and your baby can enjoy your stay without inconvenience. After an afternoon of play in the pool, children will see the arrival of the ice cream cart to refresh themselves, and as a family, you can savor your favorite snacks.
Not to mention the award-winning restaurants, spacious suites, activities for all ages, Kids' Club, Teens' Club, and above all, genuine service that will make your vacation a memorable experience.