4 unforgettable party ideas for the groom and his groomsmen before the wedding
Being a groomsman is a unique and exciting experience, as it is part of one of the most critical moments in the groom's life; For this reason, there is no better way to honor the groom's union than a pre-wedding celebration.
We will show you party ideas to celebrate with your groomsmen before starting that new chapter in your life, which can also be great for a bachelor party.
Spa party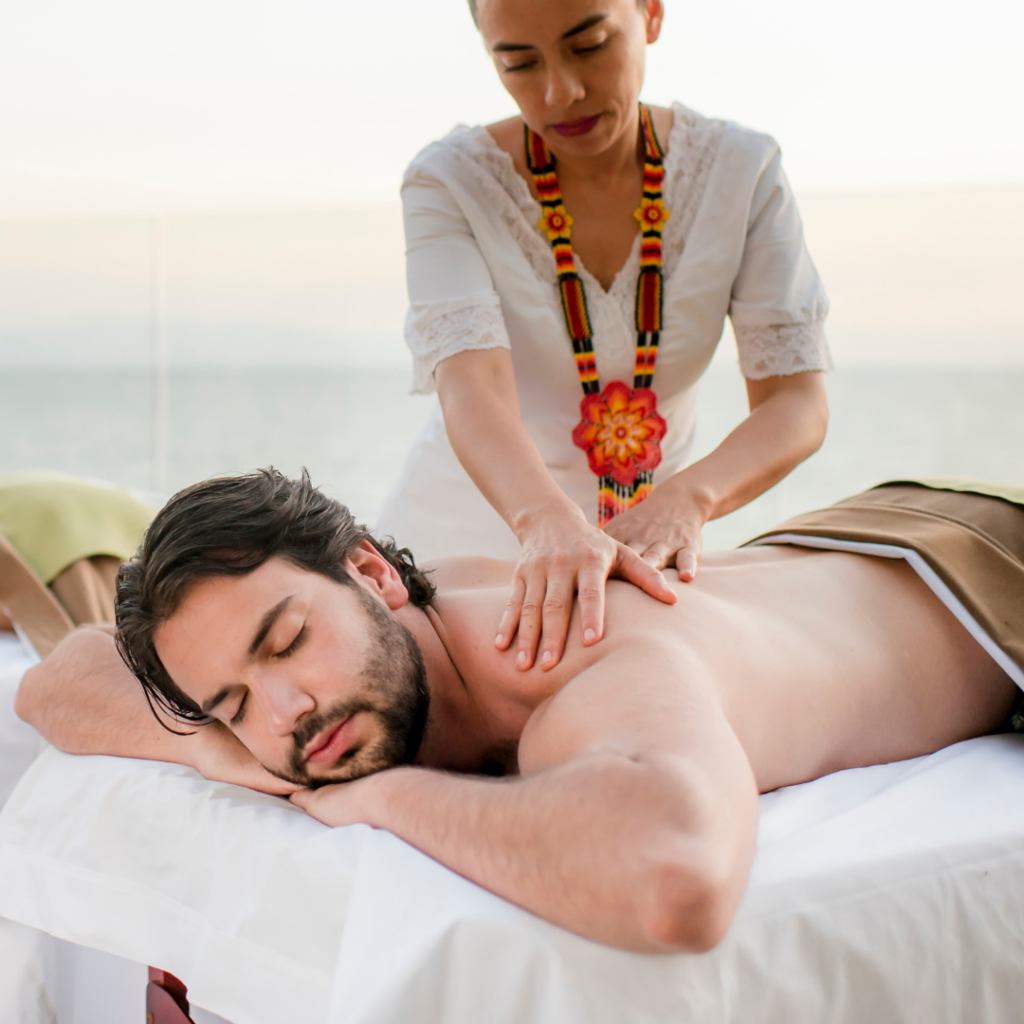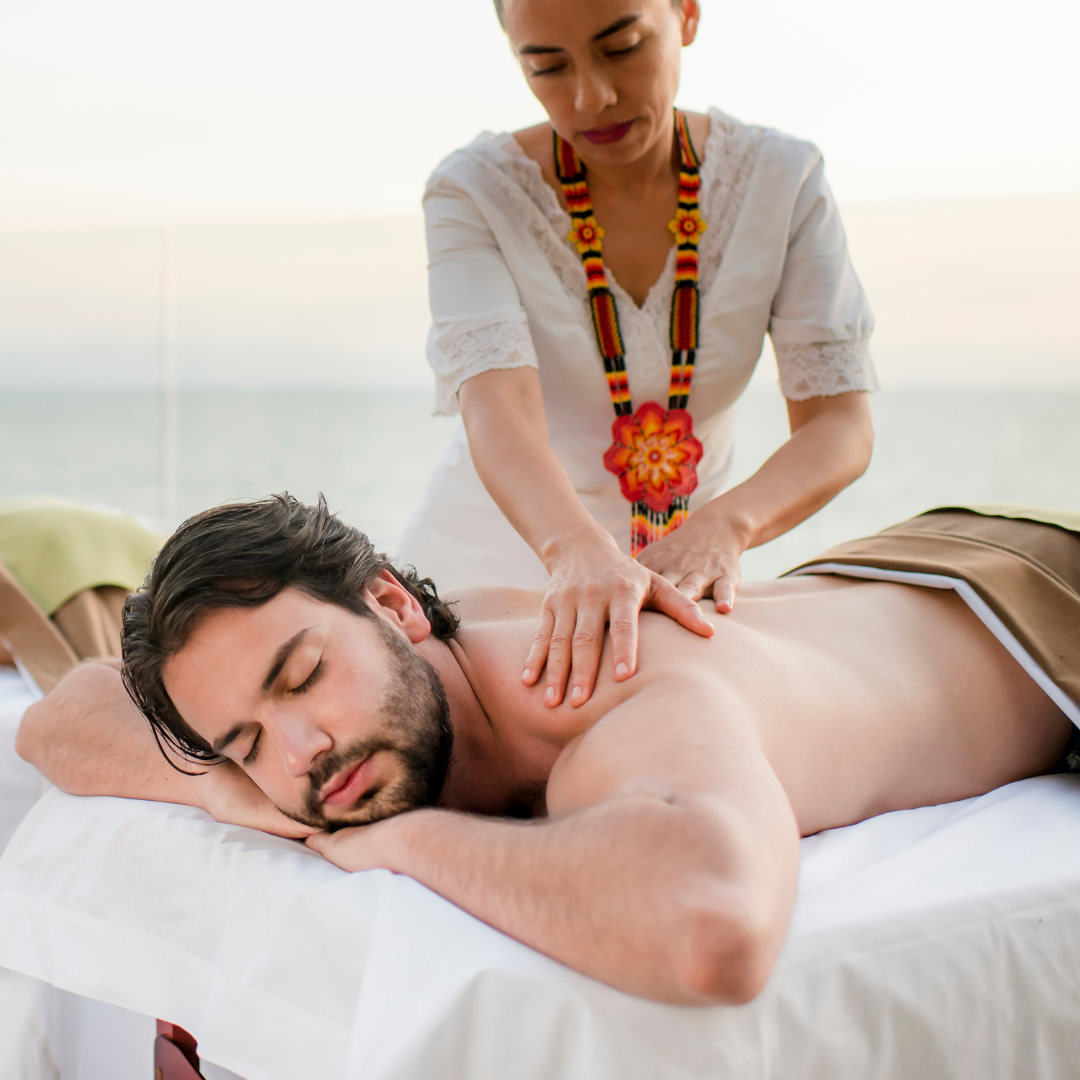 Créditos: Grand Velas Riviera Nayarit
In this stage full of new experiences, thinking about relaxing is inevitable. Try out a facial mask to cleanse your face and massages, or spend some time in the sauna, so that everyone can enjoy a pleasant and serene environment. Sports massages are an excellent option if you like to work out or practice some sport. This massage focuses on different muscles and areas where there is a lot of tension; This type of massage will make you feel relaxed and relieve you of any soreness so you can continue to work out or practice your favorite sport.
The sauna is one of the best options in terms of self-healing. After using it for a few minutes, you'll feel like new. Using a sauna increases the heart rate between 100 and 150 bpm, allowing the blood vessels to open and let the blood flow throughout the body, consequently: relaxing your muscles, relieving stress and anxiety, opening the flow to all your joints, calming muscle pain, moisturizes the skin and helps your cardiovascular health. Take a day for self-love and arrive at the wedding feeling relaxed and ready!
2. Cocktail party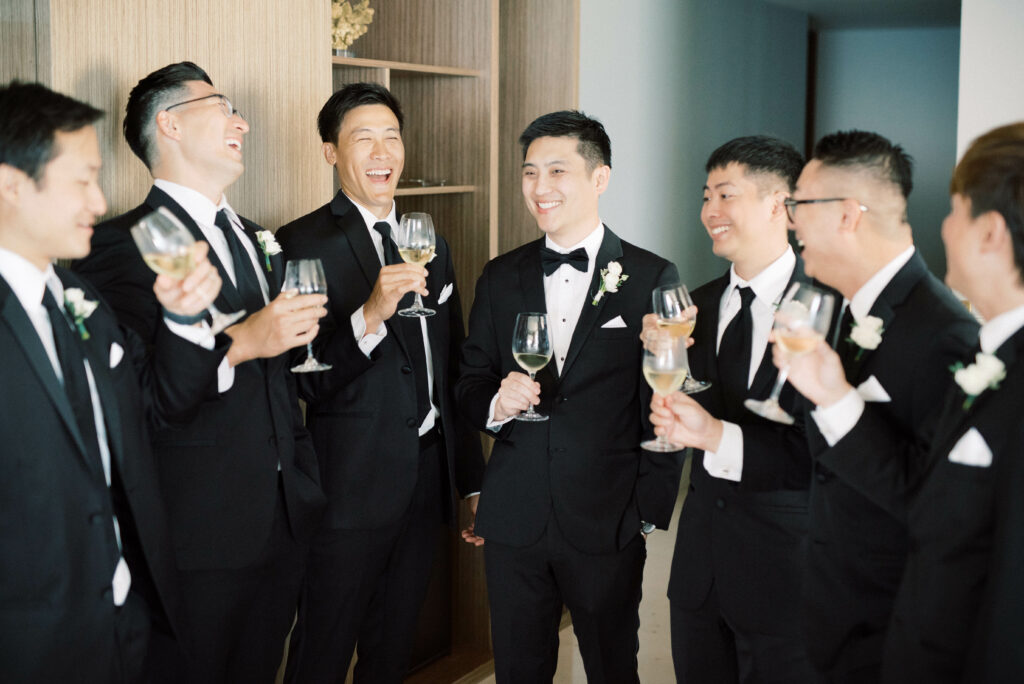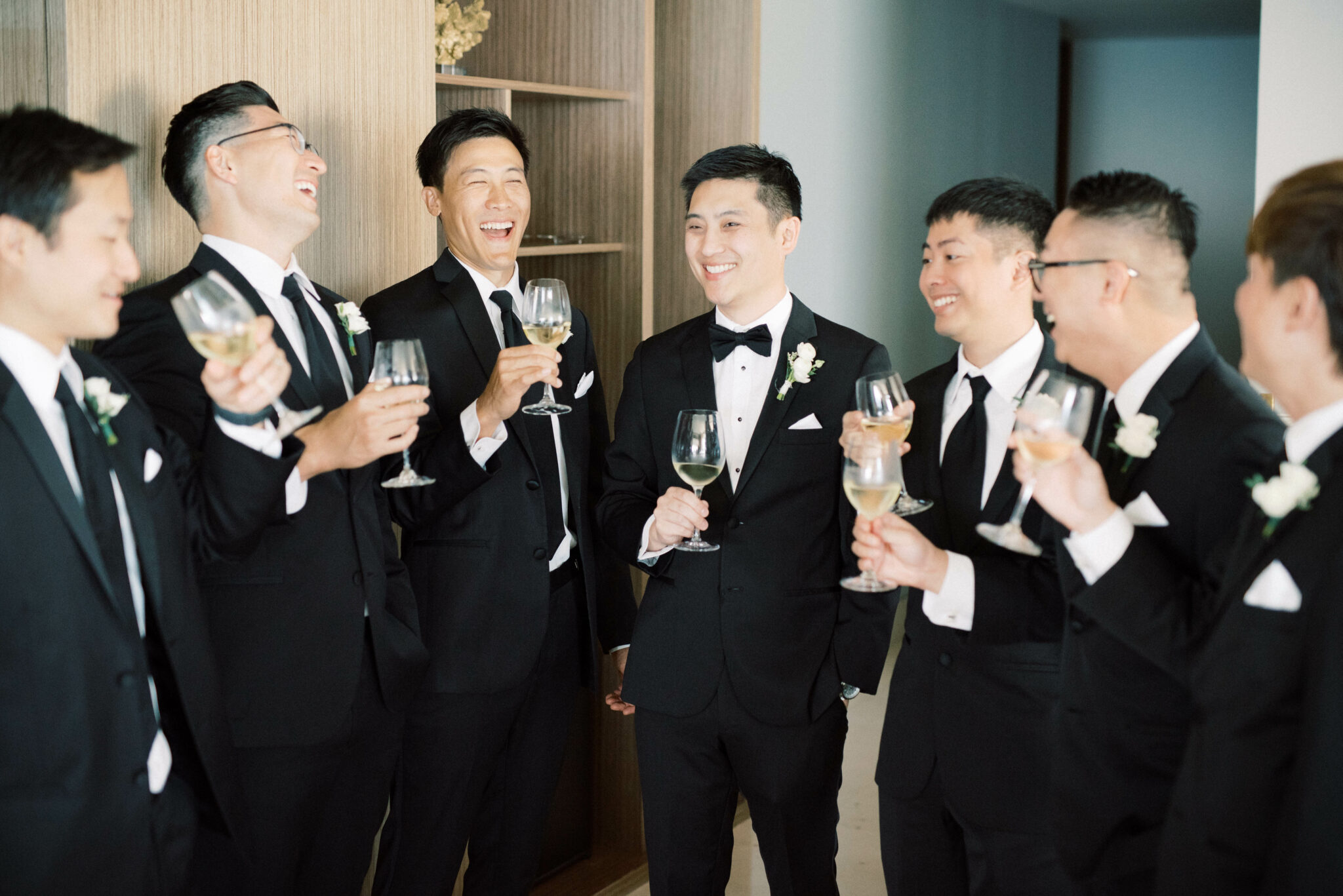 Créditos:Ether & Smith
A cocktail party is a fun way to socialize before this long-awaited day. You can opt for alcoholic or non-alcoholic beverages, such as tasting tequila, mezcal, or liquor from the region where you are getting married.
You can also choose snacks. The pairing for the cocktails does not have to be very elaborate; some ideas are Mexican chocolates, nuts, and traditional candies.
To create the perfect environment, you need the ideal place, which can be on the beach or renting a house for one night, but where you choose to do the cocktail party will set the mood. And finally, for the cherry on top: The clothing. Whether it's a casual beach outfit or even a suit for a restaurant, it all depends on where you decide to hold the party.
Here are some suggestions for various cocktails or beer and Mexican snacks to organize the perfect party:
Charcuterie board
Cold meats:
Cheeses:
Fruits:
Jams:
Peppers:
Pickled jalapeño
Caribbean pepper
Miscellaneous:
Dark chocolate 70-80%
Dried fruit enchiladas, mango or pineapple
Walnuts
Cocktails can be found in the following articles:
3. Barber Party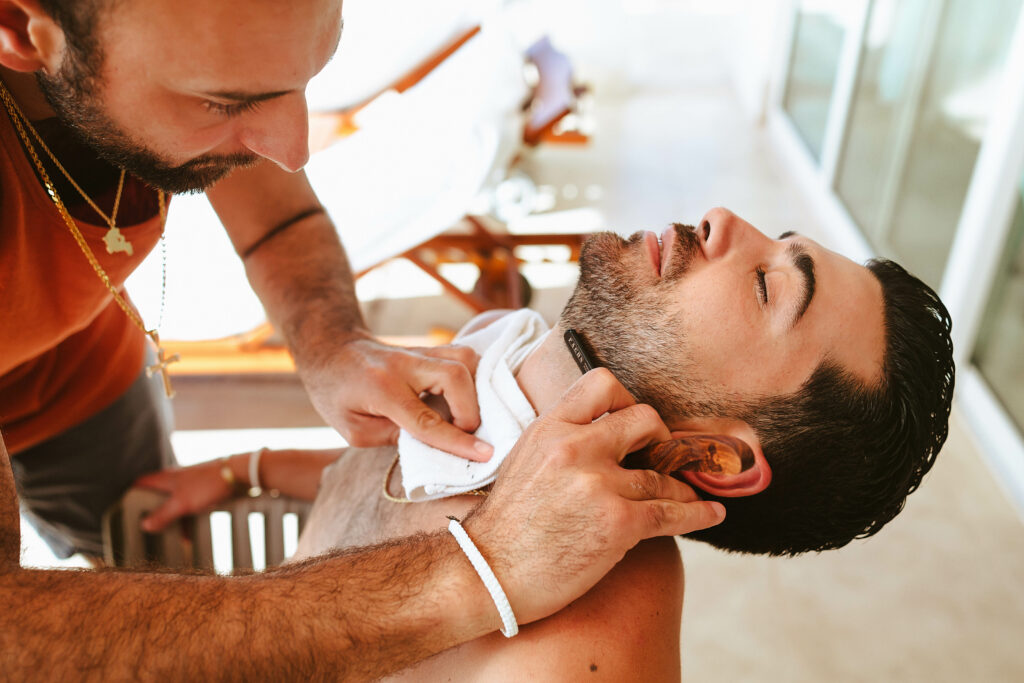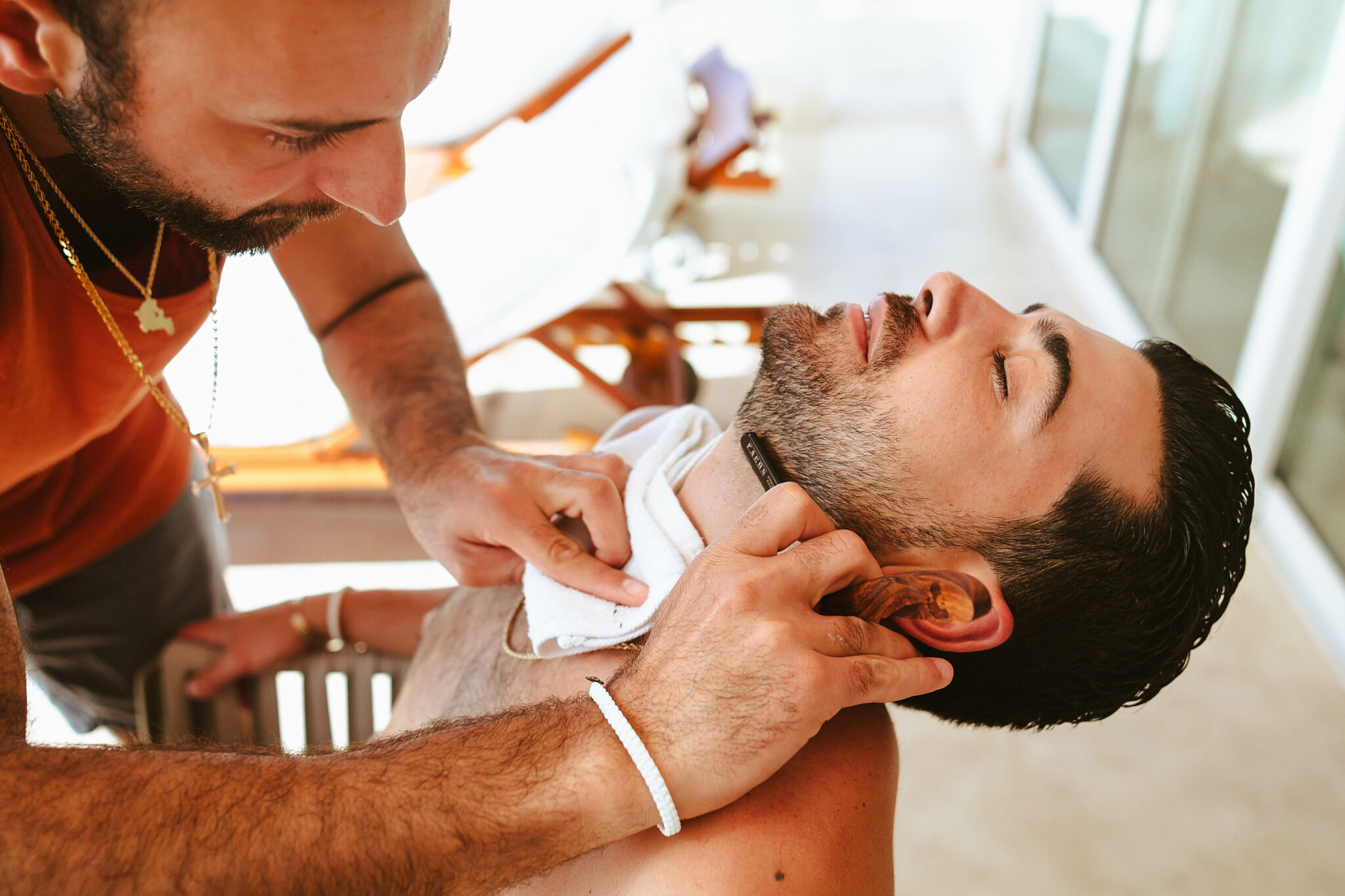 Créditos: Jorge Mercado
Because looking good is essential —and not just for the ladies—, pamper your friends with a barber session to look fresh with catered attention and fulfill all their grooming needs. Have a few drinks with your friends while the barber cuts your hair, from hair styling to a scalp, facial or hand massage.
If the atmosphere you are looking for is relaxed, where you can have a good conversation with friends, then a barber party is the way to go.
Credits: Jorge Mercado
4. Groom Suite Party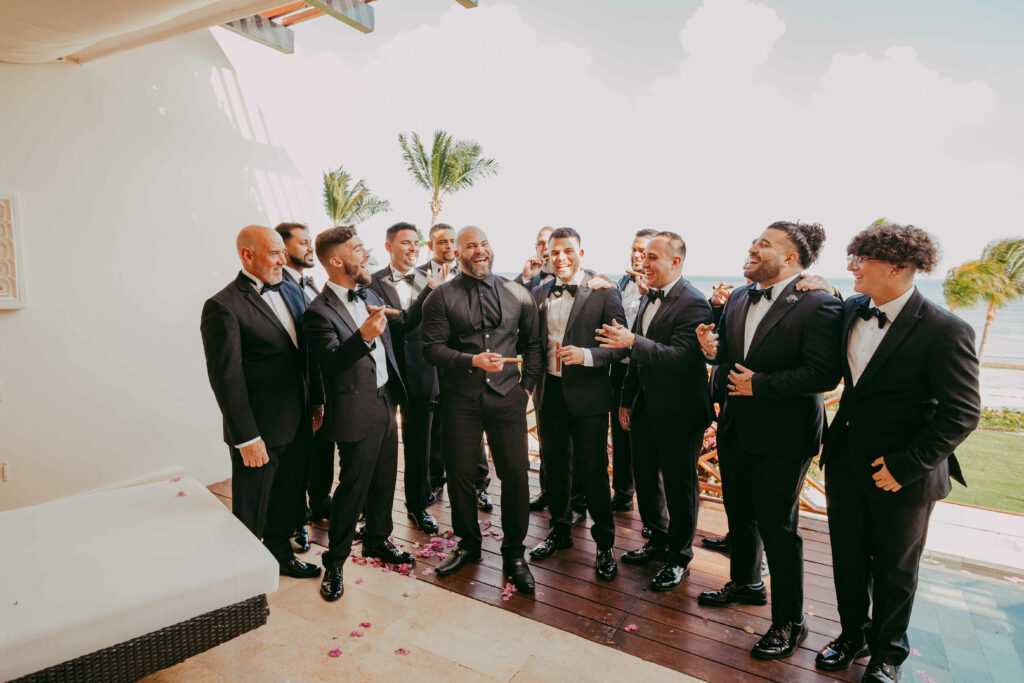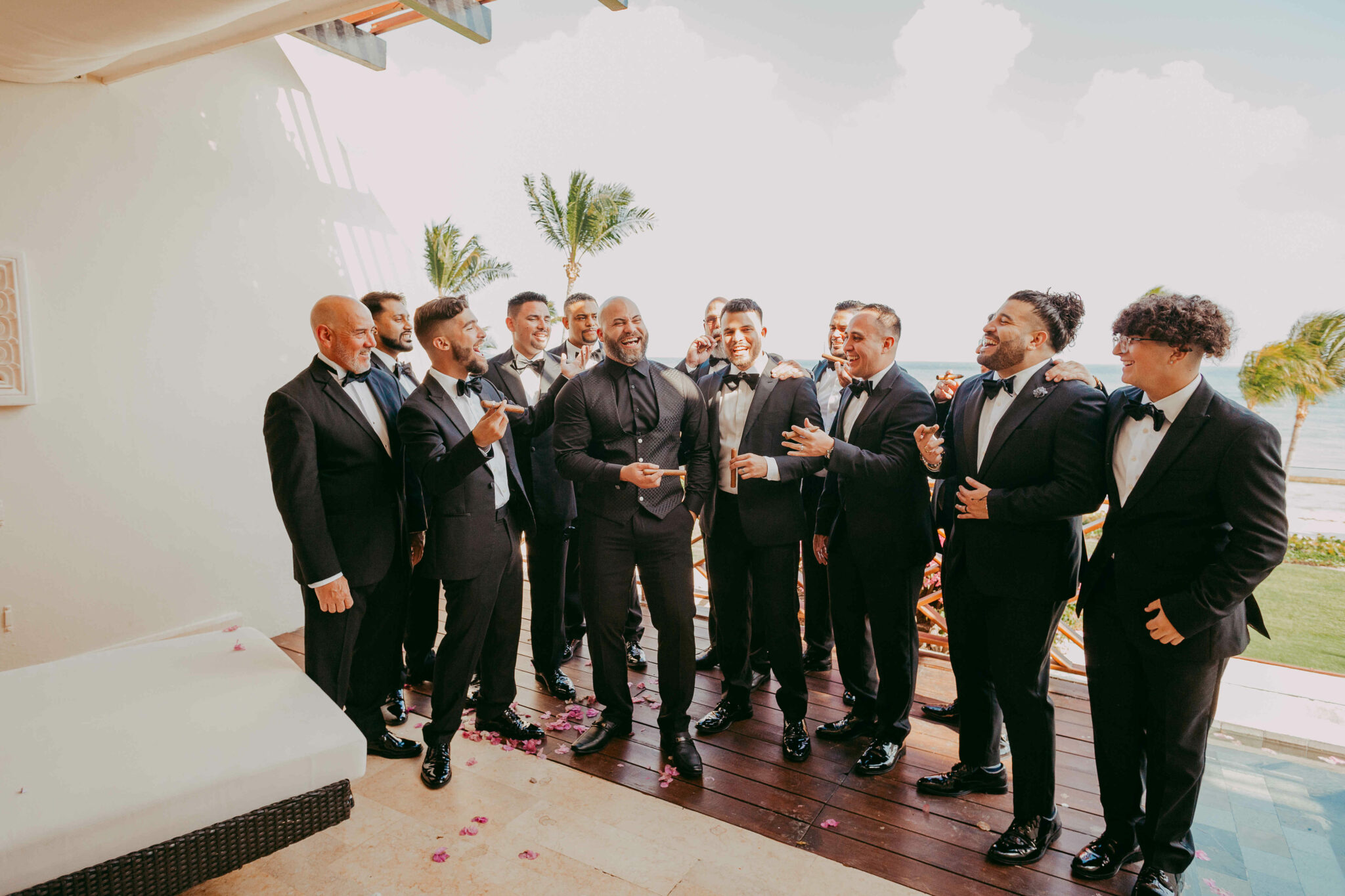 Créditos: Claudia del Rivero
A resort suite with exclusive amenities to relive all of your most memorable moments is a great way to relax and connect before the wedding.
One benefit of a party suite is that you have all the resort amenities at your disposal, such as catering service or relaxing Spa treatment, giving your godparents the option to have some fun or relax.
Whether you celebrate in a chill-out environment or you want to socialize with the other groomsmen, any of these ideas will make the day before your wedding truly unforgettable!
Contact Velas Weddings specialists at 1 866 868 0922 (USA-CAN) | 800 837 3982 (Mexico)
Follow Velas Weddings and find your inspiration: