Tips for a unique first look with your parents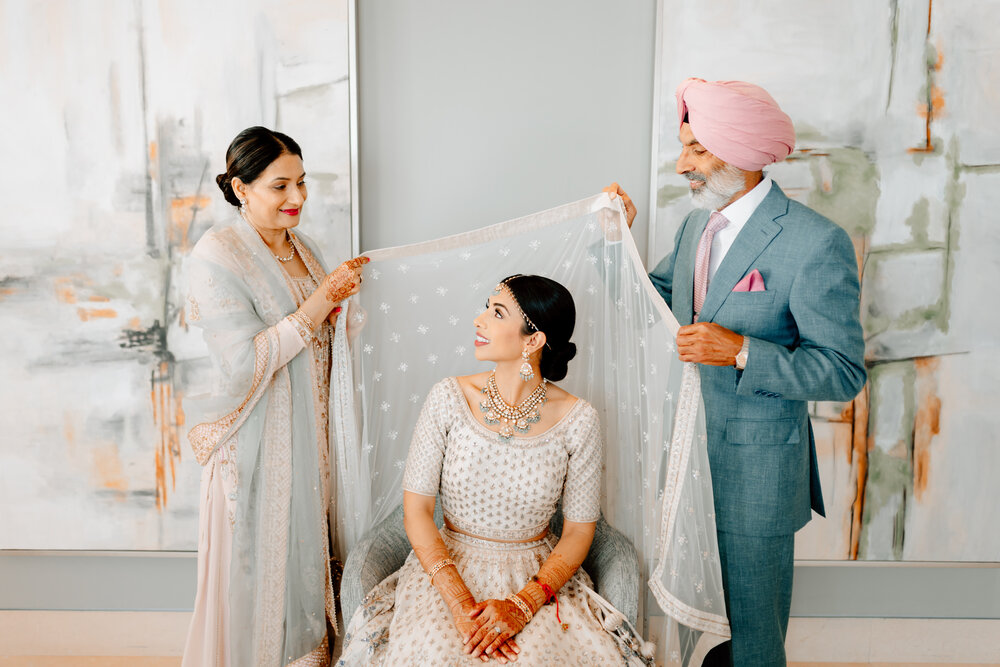 The day of your wedding will surely be so emotional, but the first look is one of the most exciting and magical moments for the couple. If you still have questions about the meaning of this term, here you have the answer:
¿What is a first look at a wedding?
The first look is the first encounter between the bride and her soon-to-be spouse before saying "Yes, I do!". It generally takes place at an enchanting and private spot, where they both can enjoy this magical moment away from the wedding day's business. Joy is so immense that the couple opts to photograph such a moving occasion.
In most situations, tears are an inevitable part of the moment as it's the first time the groom sees his loved one wearing that beautiful white dress, and at the same time, she marvels at his elegant suit. An incredibly meaningful way to start a new chapter in your life.
Another special first look at your wedding
To make it even more emotional and moving, what about organizing another first look with your parents or closest relatives? They tend to be the most important people in the couple's life, and we're always glad to capture the expression on their faces when they first see their girl or boy before walking down the aisle.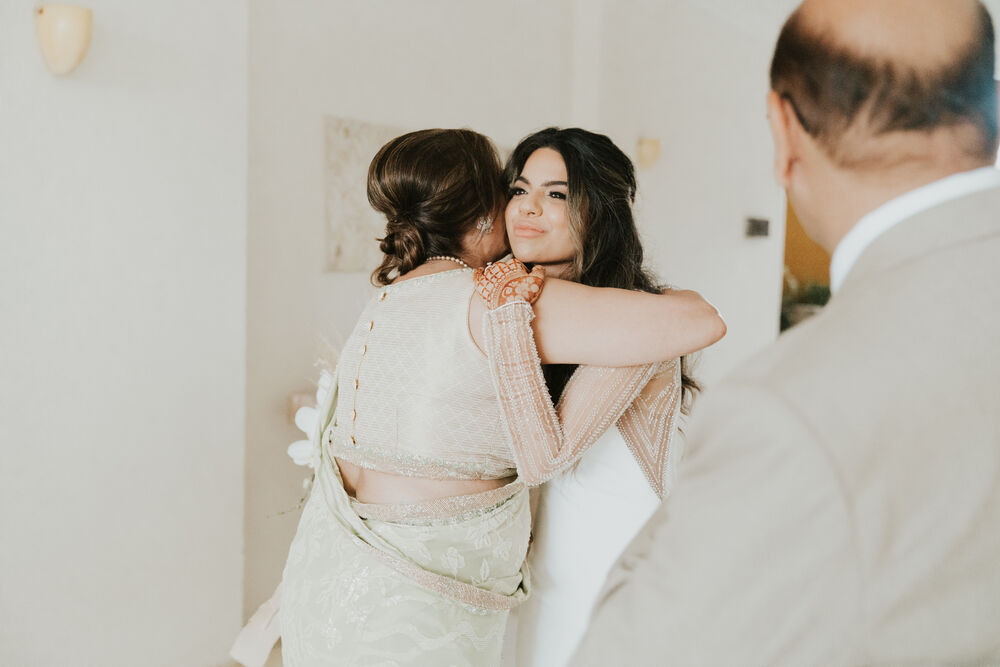 The purpose of this first look holds a special place in your hearts, turning it into a memory that you'll all treasure for a lifetime. With this in mind, we've compiled a few tips for an unforgettable first look with your parents:
1. Choose the ideal moment
The perfect occasion is at some point after you're getting ready, but it can be after you see your fiancé(e). The pre-wedding minutes are the most stressful moments for the couple, so enjoying some quality time with your parents will help you relax and transform that tension into joy.
We recommend your parents are completely ready so you can get the most outstanding photos with your loved ones.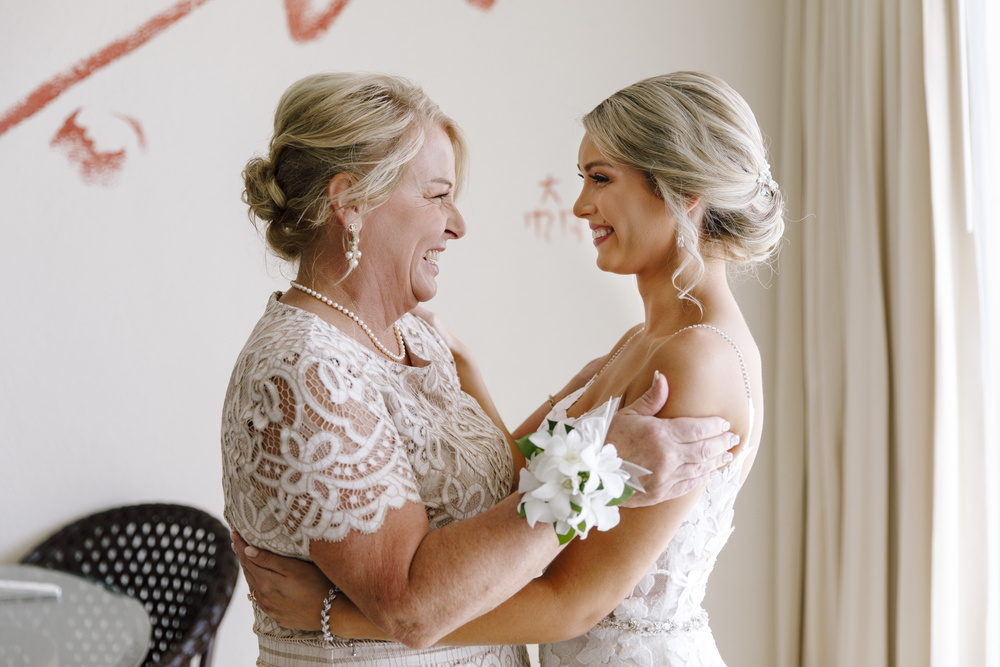 2. Go for a dream location
The location is relevant to make that intimate moment memorable and your photo shoot so inspiring. Make sure you choose a place with a laidback atmosphere away from the crowds and featuring breathtaking landscapes you don't see in your everyday routine. A luxury resort with spectacular ocean views or a boutique hotel embellished with lush tropical gardens is a perfect option.
Visualize the wonderful hotel stairs where you'd like your parents to see you first or the suite where you could feel more comfortable enjoying that private moment. Those minutes with your loved ones will surely bring you all to tears and tug at your heartstrings as your parents know you're about to write another story in the book of your life.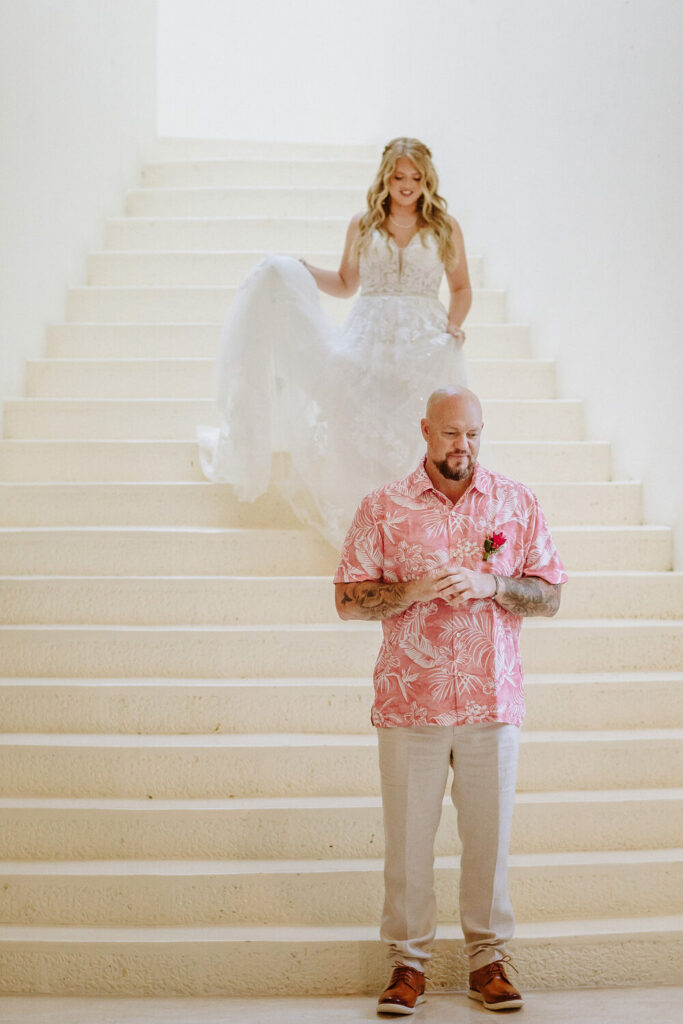 3. A written message
Aside from sharing that meaningful moment with your parents, it's a good idea to complement it with a thank-you letter for each of them. They'll feel satisfied if you also express your gratitude for giving you the wings to fly on your own and helping you make the most important decisions in your life.
These written words will give them the opportunity to be aware of your feelings on that special day for you and your soulmate. Based on this letter, your parents will possibly share their thoughts and wisdom before starting your new love story.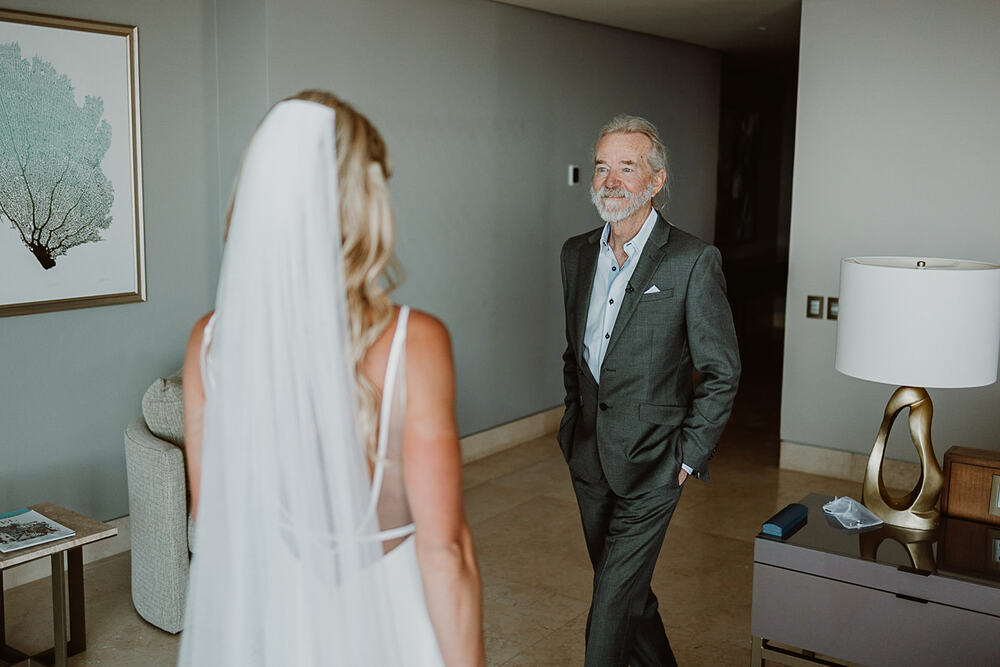 4. Hire a professional photographer
If you've already decided to organize a first look with your parents, make sure to contact an experienced photographer to take a genuine picture in that little time frame. The good news is that some hotels and resorts offer that service and feature the facilities, equipment, and expert staff to assist you with all the wedding details. So you don't have to worry about anything than enjoying that special day.
Which of these tips do you consider the most heart-touching?
Follow Velas Weddings to find more inspiration: