Aqua Forza: taking fitness to the next level
Training outdoors is one of the great pleasures we are recovering little by little, and we think that interacting with one nature's element couldn't be more exciting when practicing this innovative technique.
What is Aqua Forza and what are its benefits?
Brought directly from Europe, Aqua Forza is one of the most comprehensive workouts nowadays. Different physical aspects get into play: strength, endurance, concentration and balance, while improving your lung capacity, blood circulation, heart rate, increasing muscle mass, as well as reducing stress and tensions.
How does Aqua Forza work?
The exercises are low impact and are performed on an anti-skid board that floats stably on the water, which adds adrenaline to the routine, since you must control your weight on the mat to avoid slipping into the water.
Training equipment is not necessary, but you may include resistance bands, lightweights, or balls; you mainly workout with your own body's weight. It is gentle with your joints and muscles, and avoids injury.
Which routines are included in AquaForza training?
It depends on the goals you're aiming to achieve, but they can include fat-burning intervals; asanas or yoga poses to work with flexibility and focus; Pilates exercises to tone your muscles; or prolonged exercises to increase your endurance.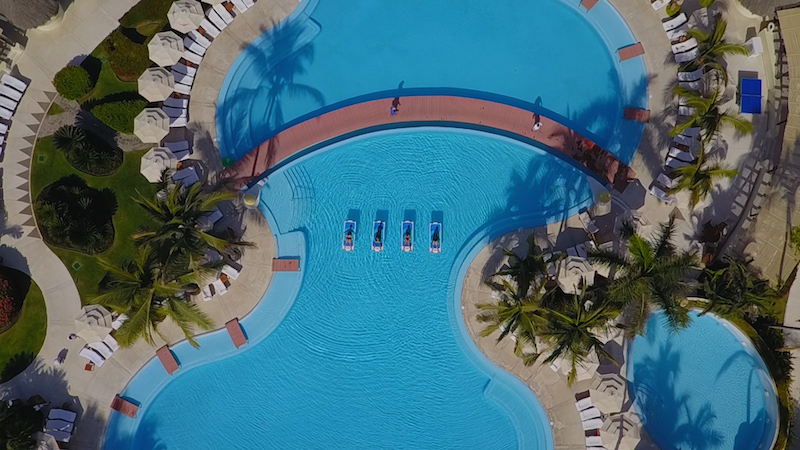 Most of all, this technique is everything but boring, and we know you will love it on your next visit to Grand Velas resorts.