Why is mole sauce more than a dish?
Mole sauce is one of the most representative dishes of our country. Its origin dates back to pre-Hispanic times, as an offering to Moctezuma and the gods. It has since been reinvented to produce recipes that combine various ingredients such as peppers, pumpkin seeds, tomatoes, annatto, and other spices.
Although its essence is closely related to gastronomy, the diversity of its ingredients and qualities allows for its use in other areas, such as wellness.
Would you try it? As extravagant as it may seem, mole is an excellent scrub, rich in vitamins, minerals, and antioxidants. Imagine a facial, body and/or hair treatment that removes dead cells, moisturizes the skin, and favors the release of endorphins, not bad, right?
These innovative alternatives are part of a current trend that has broadened the scope and joined borders to create more versatile and exotic wraps. At any of our three Grand Velas resorts, you will find various options inspired by this delicious sauce.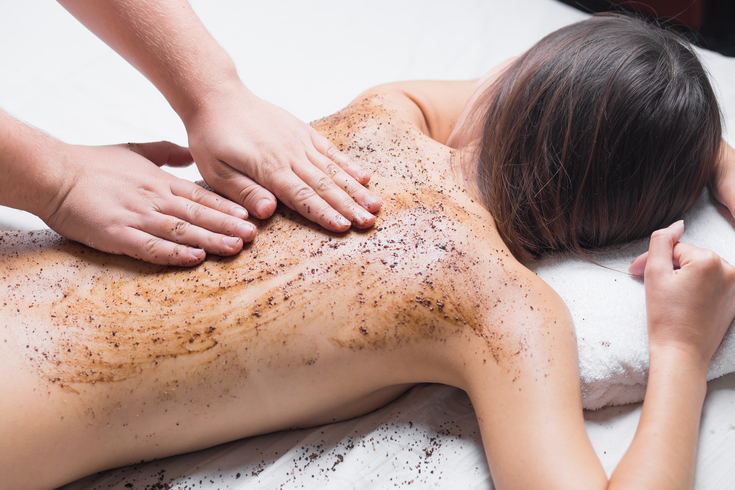 In Grand Velas Los Cabos, the Mole Treatment has a duration of 80 minutes that begins with a body wrap of natural ingredients such as peanuts, almonds, and sesame seeds. Afterward, a cocoa and mole mask is applied to the body, finishing with a hair therapy that will leave the hair shiny and silky.
Grand Velas Riviera Nayarit offers a massage and a facial, both with traditional ingredients such as nuts, almonds, sesame seeds, and, of course, several types of chili peppers. During your stay, you can also make your own scrub with a metate and stone.
Grand Velas Riviera Maya has now included the Mole Scrub into its pedicure and manicure catalogs. This treatment is created by grinding and mixing dried pasilla peppers, roasted sesame seeds, shell-free almonds, hazelnuts, peanuts, raisins, cloves, chocolate, and grape seeds
So on your next vacation to any of our Grand Velas properties, SE Spa will be your best option to pamper your body and experience the incredible benefits of all its treatments, prepared with the essence of Mexico.