5 spring wedding ideas to inspire your own
Long gone are the days of classical decorations and ceremonial weddings. As couples continue to make their own rules and ditch age-old traditions to imprint their unique touch, we are seeing fresh wedding decoration updates.
Read on for 5 fresh ideas to inspire your own spring wedding theme.
1. Fruity decor
Fruits are quickly replacing flowers in the latest wedding trends, you can see them in wedding cakes, wedding bouquets, and decorations in big ways or in small details. With their bright and fresh colors, textures and characters, fruit-inspired ideas are adaptable to your wedding aesthetics, theme, and style.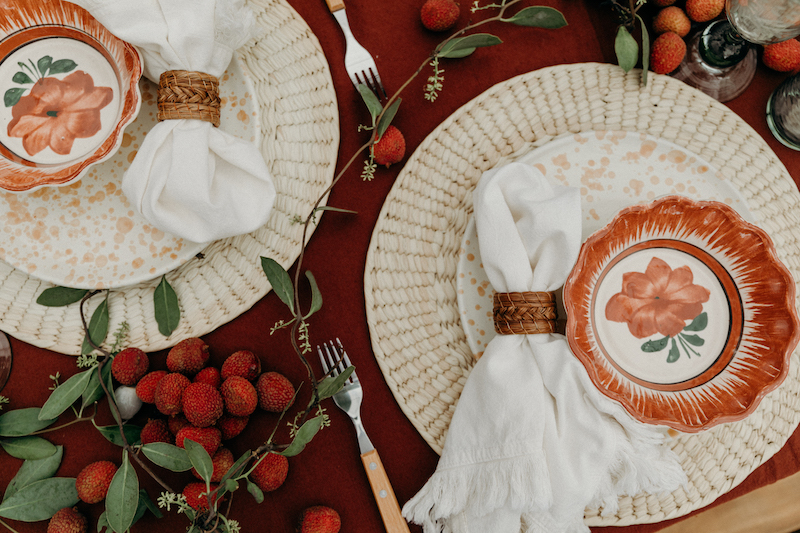 2. Dark palette and colorful accents
Spring calls to mind pastel colors indeed, but dark tones should not be off the table. Charcoal, onyx, obsidian, raven, and ink are the perfect foundation to make the colorful accents shine. Black candles, and matte black flatware create a handsome tone to a tabletop filled with vibrant spring hues of ivory and lavender.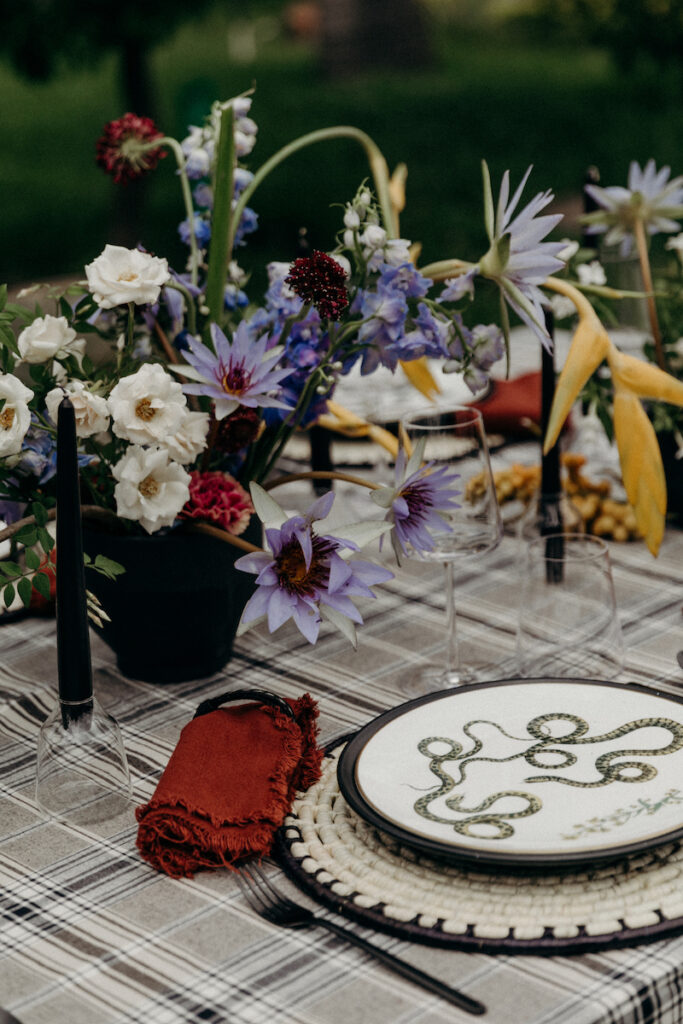 3. Green is king
Whether you choose an outdoor venue in a manicured botanical garden like the one found in Casa Velas Hotel Boutique, or inside an elegant ballroom, adding green everywhere brings the celebration into a verdant space. 
Romantic blooms, potted flowers and flower walls bring the spirit of spring to your wedding. You can take this idea to the tabletops, your confections, and your dress too.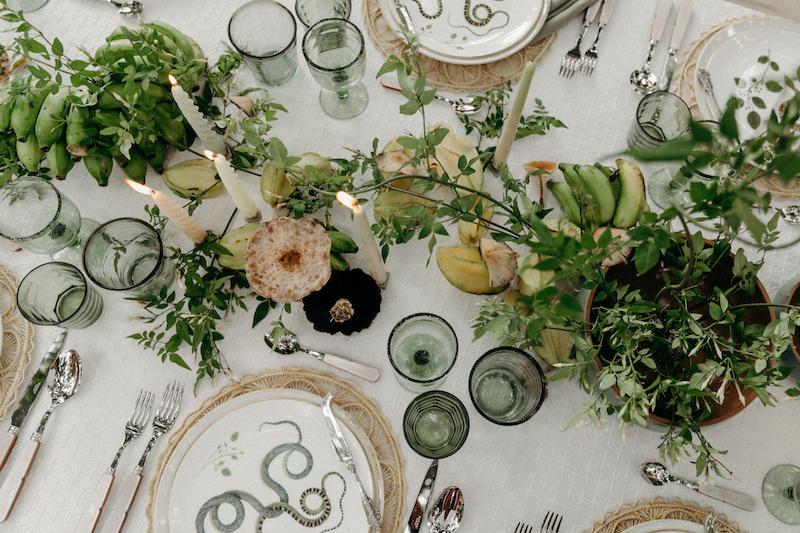 4. Wedding dress that blooms
A floral wedding dress makes a beautiful choice for fashion forward brides wishing to skip the rules and wow on their wedding day. Feminine and utterly romantic floral bridal gowns make a style statement on this special day.
5. Tropical accents
Sunny days recall the tropics. Your beach wedding will glow with fresh bouquets, delicate centerpieces of birds of paradise and classical flowers.
Velas Weddings experts recommend keeping a classic decor with tropical touches just to infuse the spirit of the coast into your big day and balance the natural beauty of the venue.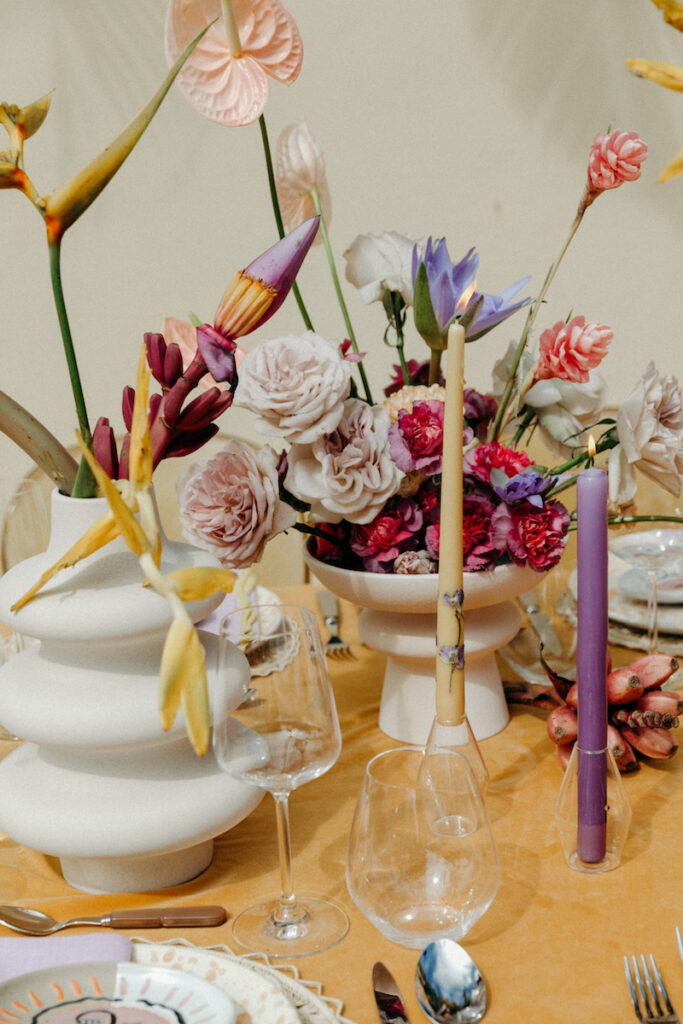 Follow Velas Weddings and find your inspiration:
Credits:
Styled shoot hosted by: @wedawaystravel
Venue: @casavelas
Venue Sourcing & Travel: @wedawaystravel
Videography: @elysiumweddings
Photography: @katherineannrose
Design and Production: @wild_heart_events
Wardrobe: @wtoowatters
Florist: @pinacate0202
Stationary: @kdesigns_sb @velvetfoxdesigns
Beauty: @samarabeautysb
Models: @maeganvalenta @lanabellrey18
Rentals: @warehouseguanajuato @latavolalinen @theark_ @cristhianevent