Foodie at Home: an easy crab tostadas recipe
There's no question that the freshest seafood is found near the beach. The same goes for the delights that Mexico brings to the table, as we always seek to give that special touch with rich original recipes, and such is the key when seeking to savor an exquisite crab salpicon.

Tostadas: the perfect pairing for virtually any Mexican dish, delicately extending its unequaled taste. Whether blue, white, yellow, or any of its various presentations derived from the numerous corn varieties, the crispy tortilla never fails to delight. Your preferred kind of tortilla will work perfectly for this recipe.
Cilantro: this herb draws a special aroma and flavor to the dish, as it highlights the acidity of the lemon while enhancing the sweetness of the crab, hence being an invaluable ingredient for this occasion.
Salsa: an essential element in all Mexican cuisine and this case is no different. Just a tinge of red aguachile will add to all the flavors that the salpicon integrates. Its preparation is easy, just take 2 tomatoes, guajillo chile to your desire, water, onion, and garlic, then liquefy everything and season with salt and pepper.
This easy recipe will be a great addition to enjoy on family weekends, particularly on sunny days.
Crab salpicon tostadas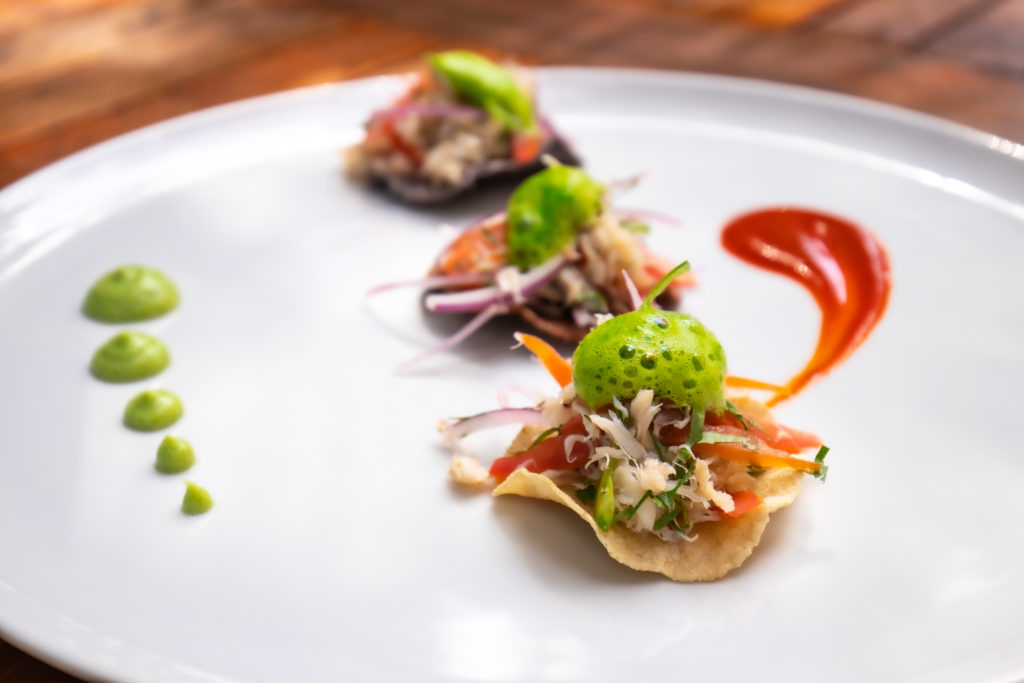 Ingredients
Corn tostadas
500 g of crab pulp
2 tomatoes
½ red onion
½ cup of lemon juice
¼ cup of cilantro
Salt and pepper
Preparation
Clean the crab pulp and set aside on a bowl.
Cut julienne tomatoes and red onion. Add it to the crab and mix with cilantro.
Then season it with salt, pepper and lemon juice.
Serve with your favorite corn tostadas.