Happy Hamburger Day!
If you have tried Velas Vallarta burgers you know they are, false modesty aside, the best in Puerto Vallarta.
Now that we are close to celebrating Hamburger Day on May 28th we share the best tips by Executive Chef at this beautiful resort, Guillermo Carmona, to prepare the perfect burger:
The quality of the meat you select will impact the final result.
When forming the patties, avoid handling and pressing the meat too much, so that they remain soft and juicy.
The best flavor can be obtained by cooking meat on a charcoal grill.
For juicy and rich result, seal the patties for 1 minute on each side over direct fire, and finish cooking over indirect heat for approximately 3 to 5 minutes on each side.
You may have your own procedure for sure, but specialists recommend simply seasoning the meat with salt and pepper. Then you can cook your perfect burger according to Chef Carmona's tips. The rest is a matter of imagination and personal taste.
Would you like to add a special touch? Here we share 4 simple ways to do so:
1. Bacon Burger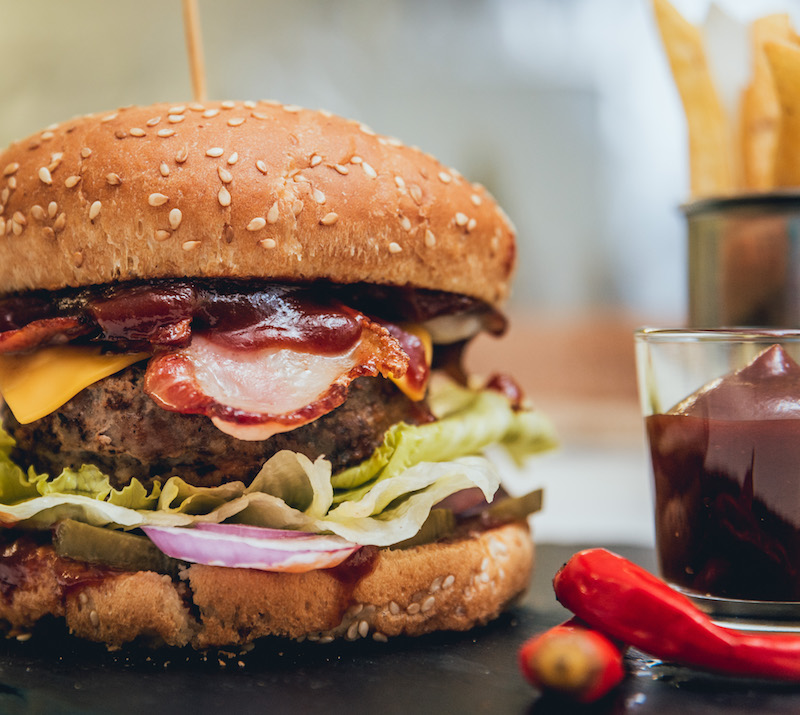 Complement with:
Red onion caramelized in olive oil.
Top your burger with fried bacon.
As dressing – Mix mayonnaise with some lemon juice, season with salt and pepper.
✓ A nice pairing: A glass of Shiraz will lift and balance the flavors.
2. Port burger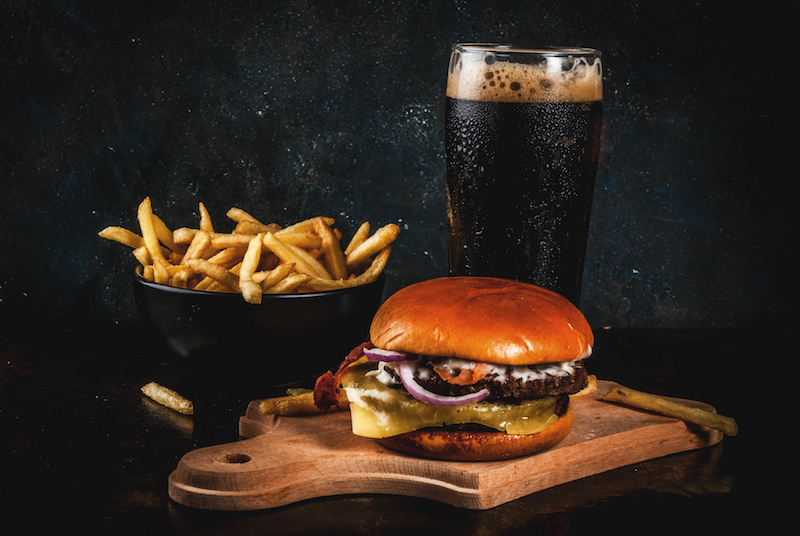 Complement with:
Blue cheese (Gorgonzola, Cabrales, Roquefort, Stilton, or any kind of your preference). When patties are almost done, add the cheese until melted.
As dressing – Reduce the Port to half, over moderate heat.
NOTE | Port and blue cheese flavors are the stars on this recipe. Add just some tomato and red onion, as well as some cheese if desired.
✓ Suggested pairing: A cold brown ale beer.
3. BLT burger with tarragon dressing
The typical BLT burger with a twist.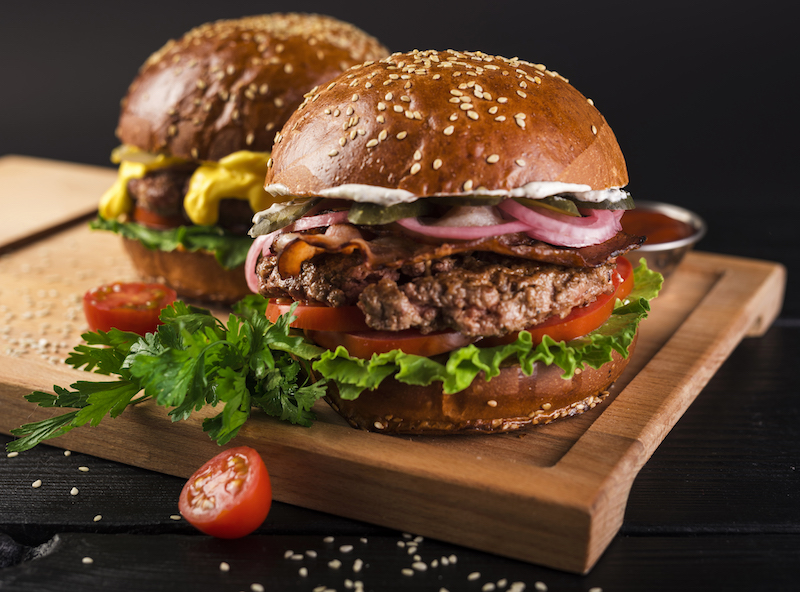 Complement with:
As dressing – mix mayonnaise, ketchup, a dash of red wine vinegar, finely chopped onion and parsley, tarragon and Worcestershire sauce.
✓ A nice pairing: Choose a bold Cabernet for this exquisite burger.
4. Chile stuffed cheeseburger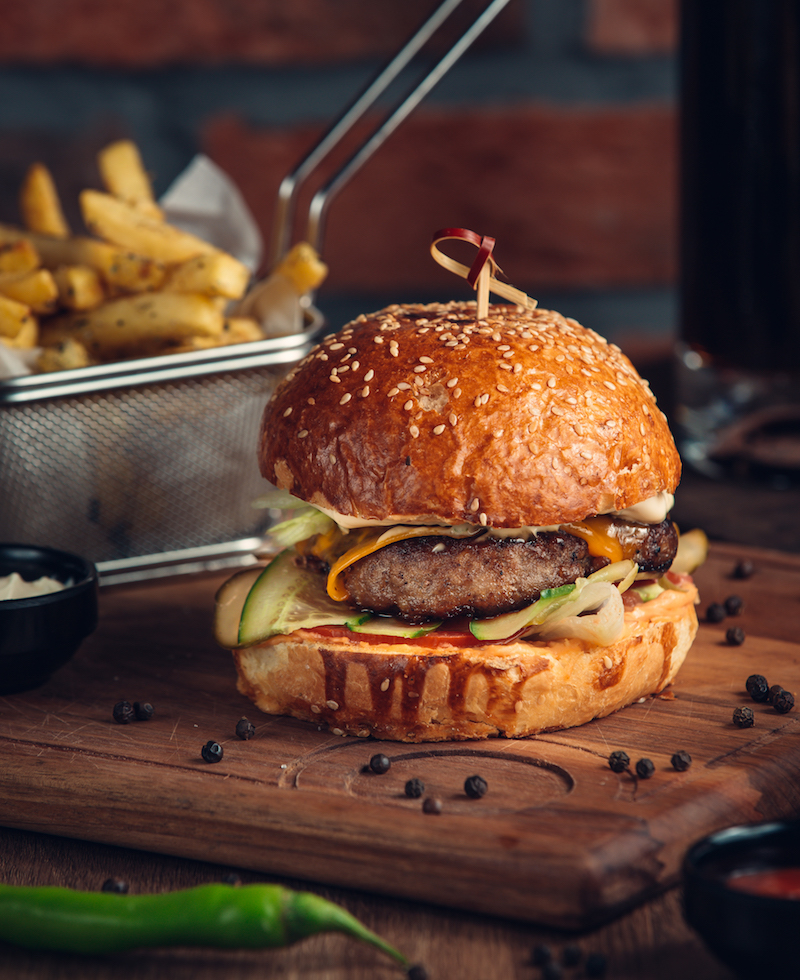 Complement with:
Jalapeño chilli roasted, peeled –discard the stems and seeds–, chopped.
Grated Monterrey Jack cheese.
NOTE | When you are forming the patties, make a cavity to integrate some grated cheese and roasted chilies. Finish wrapping the patties and cook. The result, a melted surprise inside.
✓ Perfect pairing: The soft sweetness of a Malbec varietal wine will balance the hot flavors of jalapeño. .
.
Have you got your own favorite recipe? Please feel free to share it on the comments section ↓