Stimulate your 5 senses with a sensory dinner
Culinary trends are shaping to not only satisfy the need to nourish, but rather unfold a culinary experience in each dish that exceeds the boundary of flavor, and leads you to explore a universe of sensations.

Get ready to awaken all your senses with a sensory dinner that will delight your palate at Grand Velas Riviera Nayarit.

The dinner is composed of 5 courses, paired with a cocktail suited to complement the flavors and elevate each of the senses: sight, hearing, smell, taste, and touch.

Metamorphosis
Delight your eyes with a pumpkin soup that changes color when adding lemon.
Echo of the sea
Listen to the sound of the sea as the water falls on hot stones. The steam will preserve the fish and spices, giving the dish an exquisite flavor.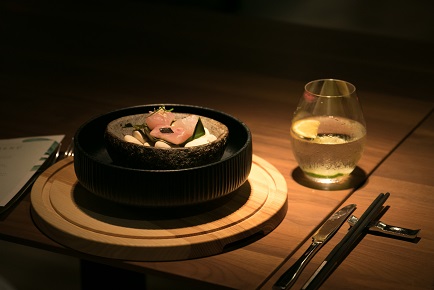 Fragrances of the prairie
Awaken your sense of smell with a succulent rib served on hay, vine, and rosemary.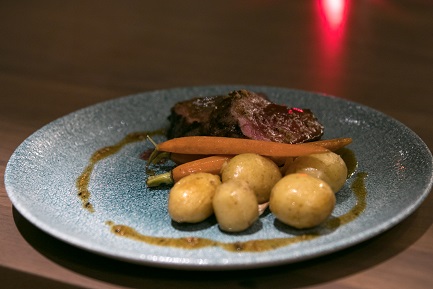 Multi-flavor
Indulge your palate with a mango mousse that fuses chamoy sauce, tamarind and lemon sauce. You will be amazed by the burst of flavors when merging sweet, salty, sour and bitter in a single dessert.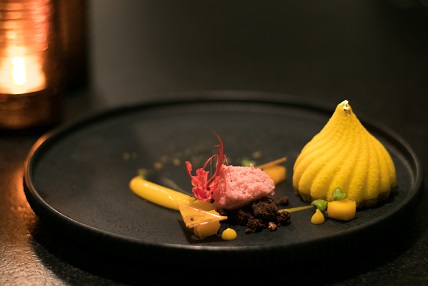 Symphony of Sensations
Stimulate your sense of touch with three separate truffles: marshmallow, hazelnut chocolate, and yuzu. Feel free to try them with your hands.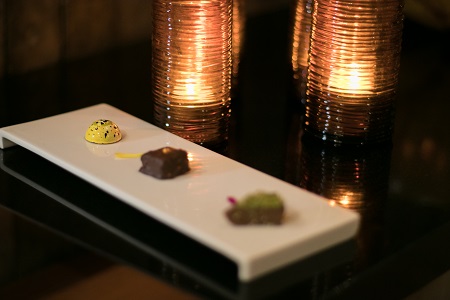 Immerse in this incredible sensory experience that will take you on a culinary journey to connect with all of your senses.