Huapango de Moncayo, a Mexican masterpiece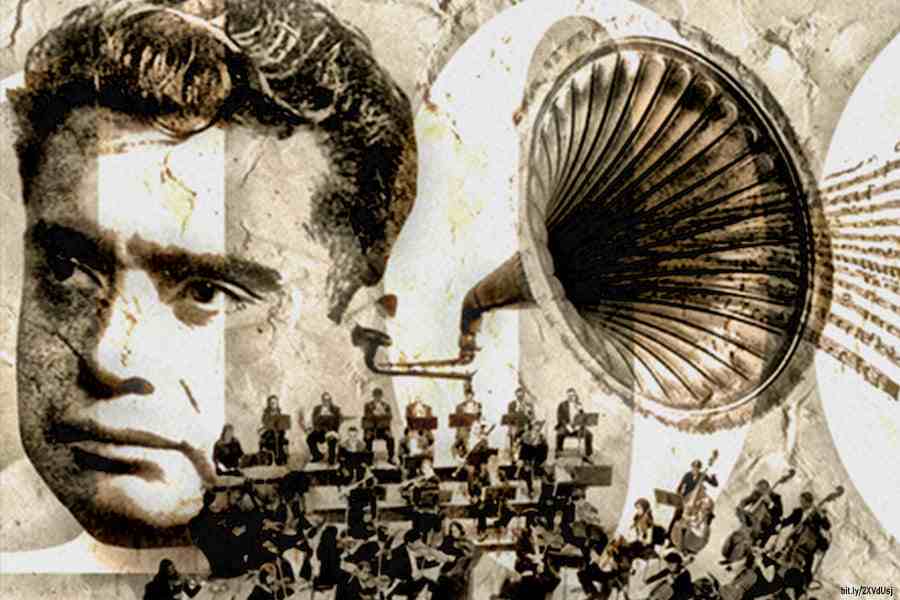 Mexico distinguishes itself by having an extensive musical heritage, with traditional rhythms and melodies that give identity to those born in this country.
A perfect example of this is the Mariachi, banda, and norteña (Northern) music. Today we will talk about the huapango, another emblematic genre, but specifically about the composition made by one of the most important 20th-century Mexican musicians: José Pablo Moncayo.
Huapango de Moncayo
The word huapango is a derivation of fandango, a style of musical composition. It comes from the Náhuatl term 'cuauhpanco', which means "where the wood is placed", that is, the dance floor. It is originally from Veracruz, and other varieties arise from it, such as the son huasteco, traditional in cities like San Luis Potosí, Hidalgo, Tamaulipas, Puebla, and Querétaro, where the Huasteco civilization habits.
El Huapango de Moncayo combines perfectly the traditional sounds of a 'jarocho' (Veracruzian) or 'huasteco huapango' in a symphony orchestra: The harp, the guitar, the violin, the requinto, and jarana (both of them a type of a smaller guitar) which are simulated with strummed violins. The trombone and the trumpet constantly "compete" for the leading role in this masterpiece inspired by melodies and rhythms of different songs such as El Siquisirí, El Balajú, and El Gavilancito.
The musical composition has different rhythms in each of its "movements" (each of the four parts in which the symphony is composed).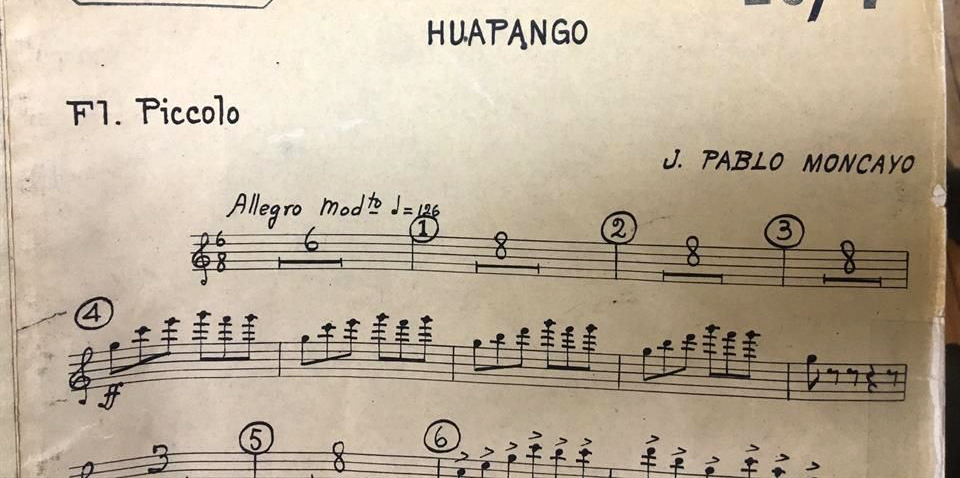 The first movement is an allegro, which means it's at a fast speed, built in the sonata form. Two parts can be distinguished clearly, the first one with a very rhythmic character and the second purely melodic.
The second movement is a scherzo, an Italian term that means "joke". The rhythm and melodies in a scherzo vary from one another and have a "playful" intention.
The third movement is a lento (slow) and begins with a subtle French horn solo. This part of the musical composition feels a bit nostalgic and, little by little, the orchestra incorporates all its sounds again to move on to the fourth and last movement that leads to an allegro.
"Huapango" was premiered on August 15th, 1941, at the Palacio de Bellas Artes (Palace of Fine Arts) in Mexico City, performed by the Mexican Symphony Orchestra conducted by Carlos Chávez, who was the one who requested this special composition from Moncayo. Chávez used this masterpiece on his Latin America tour, which had such a successful impact that today it is considered "the second national anthem."
Until March 27th, 1992, the National Symphony Orchestra played this composition again and its director, Enrique Arturo Diemecke, made the first recording.
Who was José Pablo Moncayo García?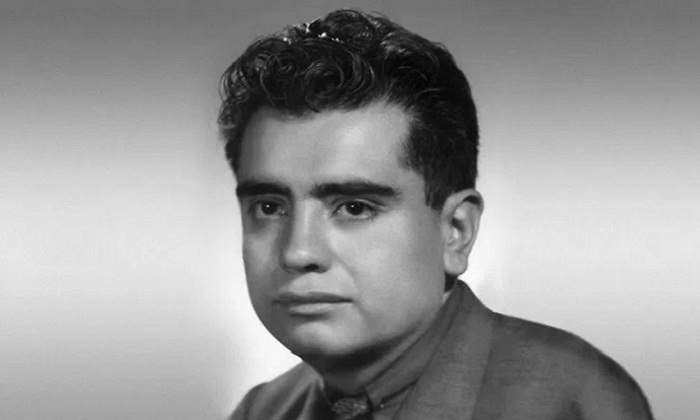 José Pablo Moncayo was born in 1912 in Guadalajara, Jalisco. He studied piano since he was 6 years old, and in 1929 he enrolled in the National Conservatory of Music. Along with his studies he worked as a pianist in radio stations, and jazz nightclubs.
Thanks to Carlos Chávez he was invited to the Symphony Orchestra of Mexico to participate as a percussionist. Later he became a pianist, composer, and conductor. Carlos Chávez, seeing his great musical talent, sent him to carry out an investigation to Veracruz city, and create a new musical composition. Moncayo arrived at the port of Alvarado and witnessed La Fiesta del Fandango (Fandango Party), from where he got his main inspiration for composing the Huapango.
He obtained a scholarship at Serge Koussevitzky's Berkshire Institute and attended courses taught by Aaron Copland at Tanglewood in 1942. He also taught composition and conducting classes at the National Conservatory of Music and was a teacher at the Superior Night School of Music, as well as at Schools of Artistic Initiation.
He was a lover of nature and the countryside; in fact, he was an amateur mountaineer and in his creations, he always looked for Mexican landscapes.
He died on June 16th, 1958, in Mexico City, and with this also came the end of the musical period known as "Mexican nationalism." His remains rest in the Rotonda de los Hombres Ilustres (Rotunda of Illustrious Men) in Mexico City.
We invite you to take 10 minutes of your time to let yourself go with this incredible musical composition, which gives goosebumps to a large portion of Mexican people. This version with the Paris Philharmonic in 2015 was in charge of Alondra de la Parra, Mexican founder and artistic director of the Philharmonic Orchestra of the Americas based in New York, and Cultural Ambassador of Tourism of Mexico.
Enjoy!