12 romantic ideas to surprise your better half
The most romantic moment is here, love is floating all around and the idea of marriage proposals is hovering around couples.
And there are incredible ideas to confess your intentions to formalize your relationship, or simply celebrate love! The selection of romantic moments that the resorts that take part of the Grand Velas collection have prepared, is just phenomenal.
What will be your favorite? Let's get started:
1. From a fairy tale
With the beautiful sunset of Puerto Vallarta in the background, the marriage proposal can be like something out of a fairy tale with a wholly romantic experience. It is the time to give the engagement ring by the pool accompanied by a mermaid, it also includes a delicious picnic and champagne to celebrate.
Grand Velas Riviera Nayarit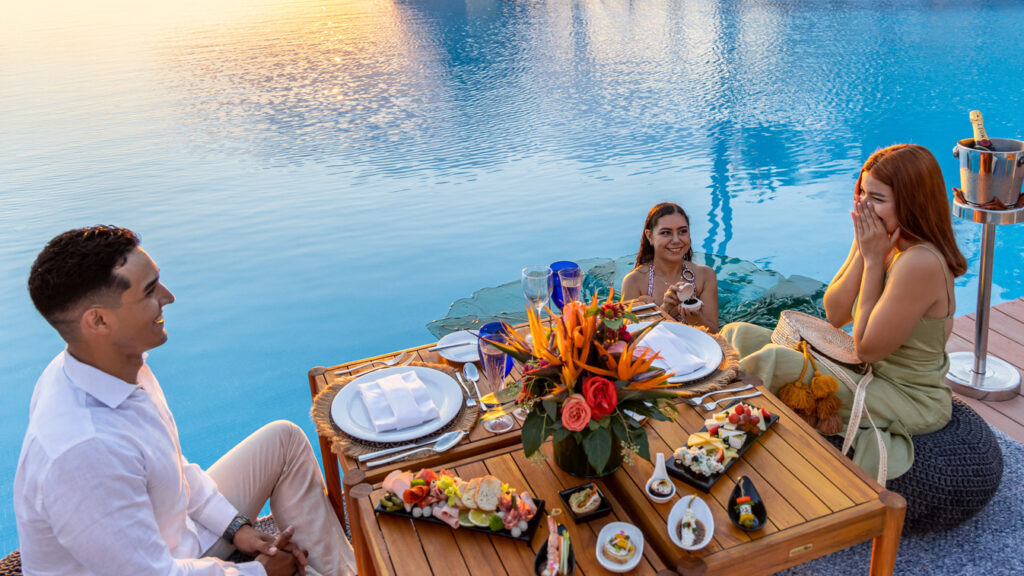 2. The ultimate proposal
Give that engagement ring as a pledge of your love, with the sea as a witness and the complicity of a magician who will create an act of surprising magic to make it even more fantastic. When you receive the long-awaited "Yes", a romantic dinner, a bouquet of flowers and a bottle of champagne will await you to celebrate.
Grand Velas Riviera Maya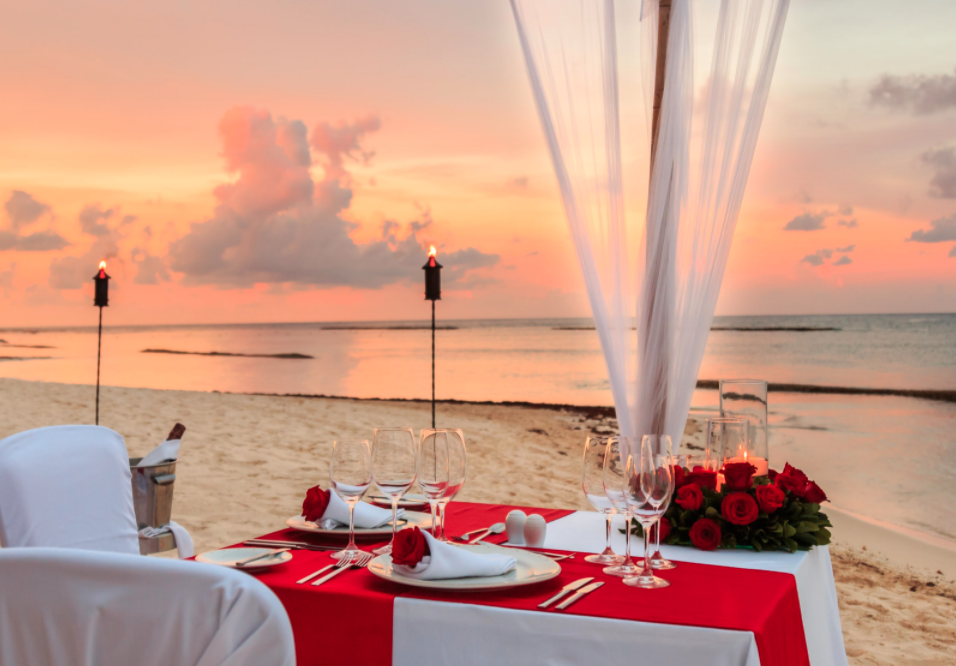 3. Over-the-top proposal
Just imagine jumping from a plane at 8,200 feet high. As you descend in free fall at a speed of more than 620 miles per hour, you pop the famous question: "Will you marry me?" It sounds fascinating, and it actually is. This ingenious idea will take you on a flight over Puerto Vallarta. At the moment you touch the mainland, a 150-roses bouquet will be waiting for you! Delight the palate with a cheese board and sparkling wine.
Grand Velas Riviera Nayarit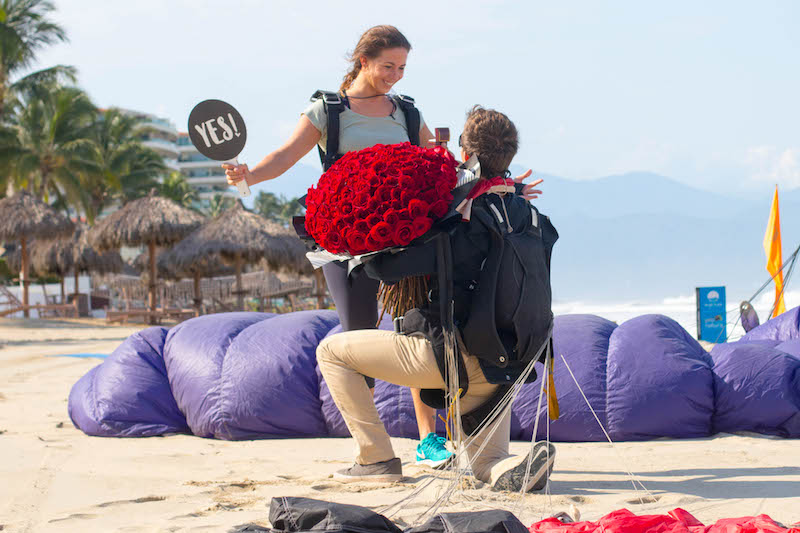 4. Whale of an engagement
Take advantage of the visit of the majestic whales to the coasts of Los Cabos, and ask the big question with the help of a friendly whale, drawn with lights, located in the pool area of ​​the resort. The trick will be to invite your partner to take the fresh air from the terrace, to discover that the phrase "Marry me" shines at her/his feet.
Grand Velas Los Cabos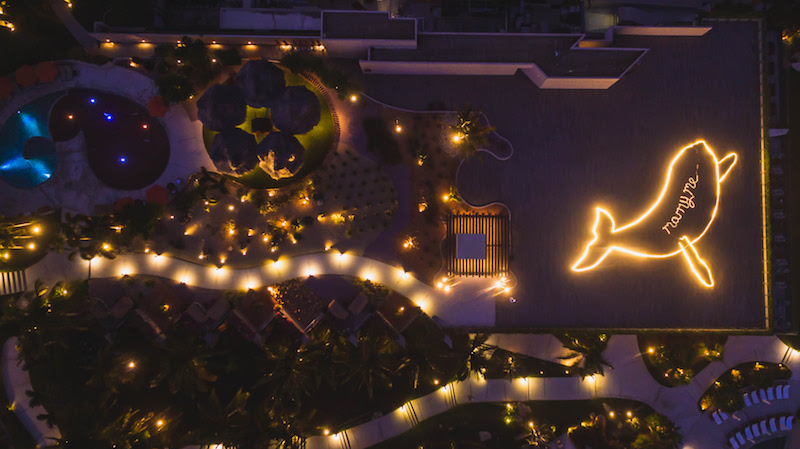 Have you got the "Yes"? Congrats! Plan a time to toast for love with one of these options:
5. Picnic by the sea
The ease of a picnic, but with a touch of elegance: rugs, wines, duck terrines and the spectacular view of the sea. An unbeatable set to share special moments together.
Grand Velas Riviera Maya / Grand Velas Los Cabos / Grand Velas Riviera Nayarit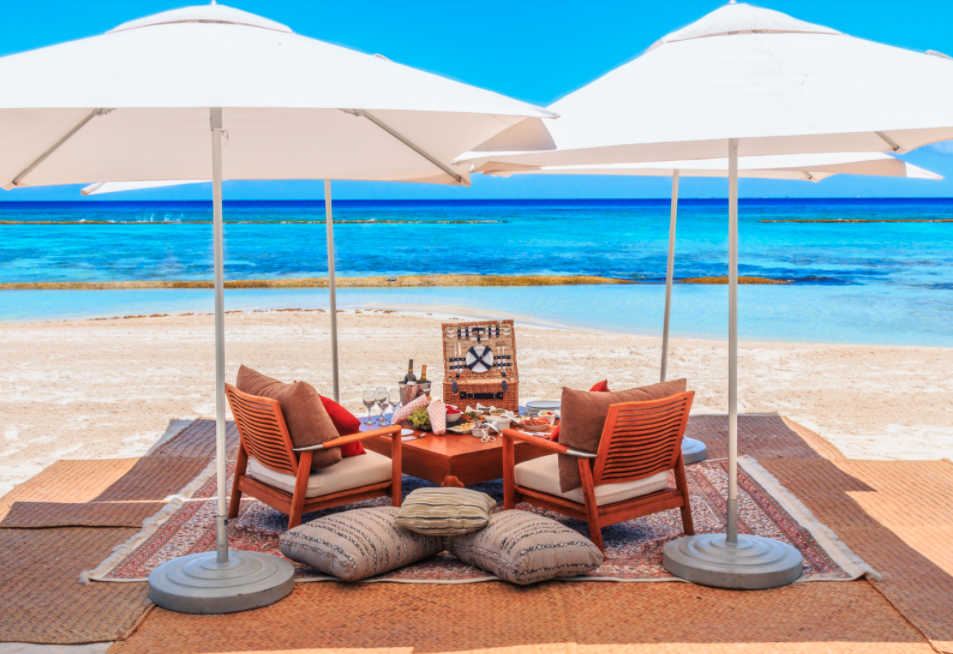 6. Flavors symphony
A dinner with the chef's signature, which will be printed on the menu to remember this moment forever. The restaurant is at your choice, according to the style of cuisine you wish to try on this occasion: French, Mexican, Italian or Asian.
Grand Velas Riviera Nayarit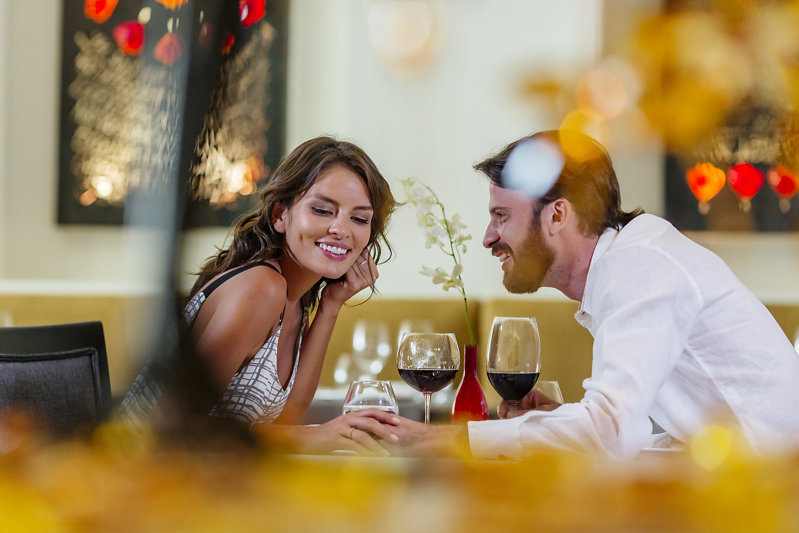 7. Movies under the stars
A moment for two with your favorite movie projected on a giant screen, a selection of wines, snacks and sweets. Just like in a cinema, but by the sea.
Grand Velas Riviera Maya / Grand Velas Los Cabos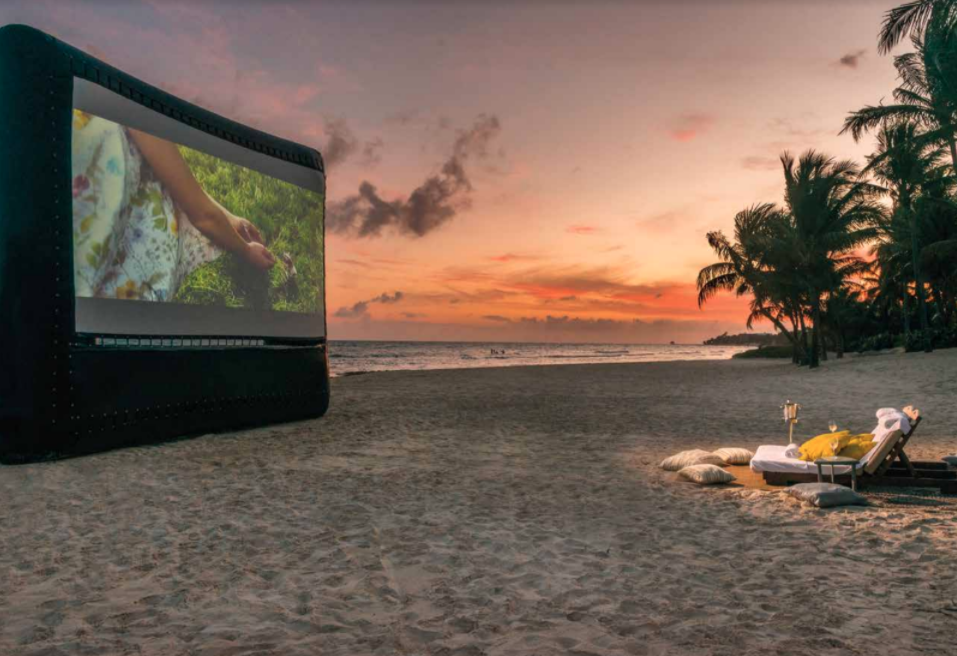 8. Stargazing for two
If you are educated in all things stars and constellations, you won't want to miss the chance to show them to the love of your life through a professional telescope, toasting with a glass of champagne.
Grand Velas Riviera Maya / Grand Velas Los Cabos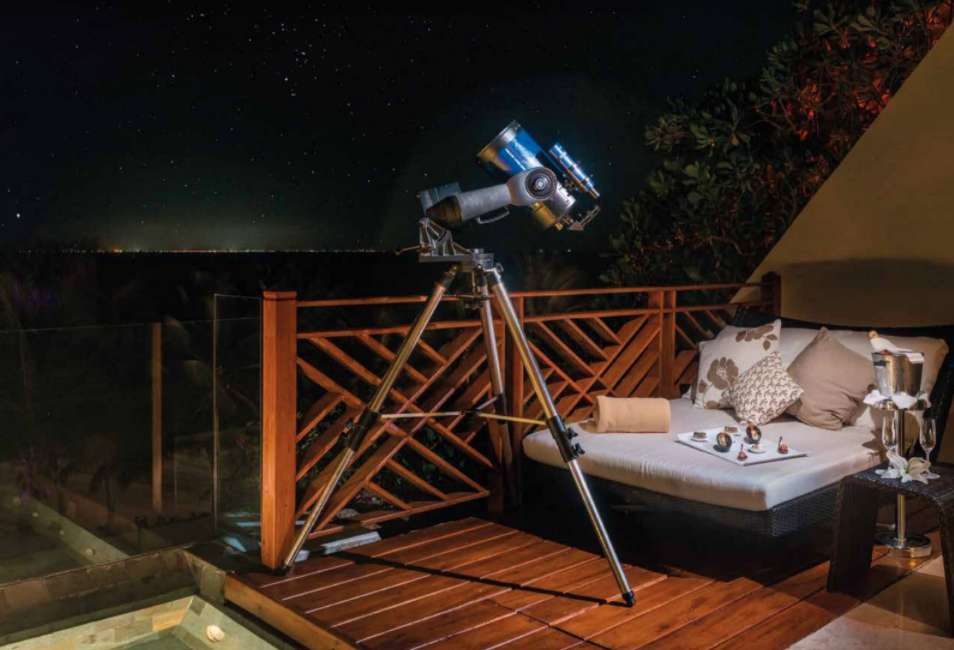 9. A dreamy night in
Plan a dinner in the privacy of your terrace with a special decoration and details for two, such as a pair of robes personalized with your names beautifully embroidered.
Grand Velas Riviera Maya / Grand Velas Los Cabos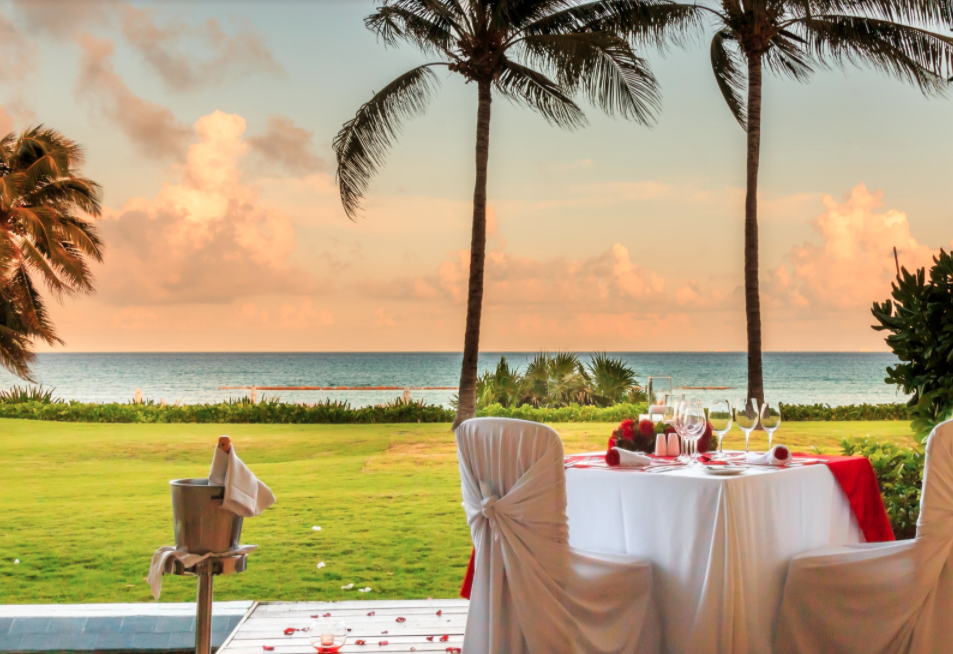 10. Dinner under the stars
Enjoy a signature menu on the beach under the starlight with the notes of a saxophone accompanying the evening.
Grand Velas Riviera Nayarit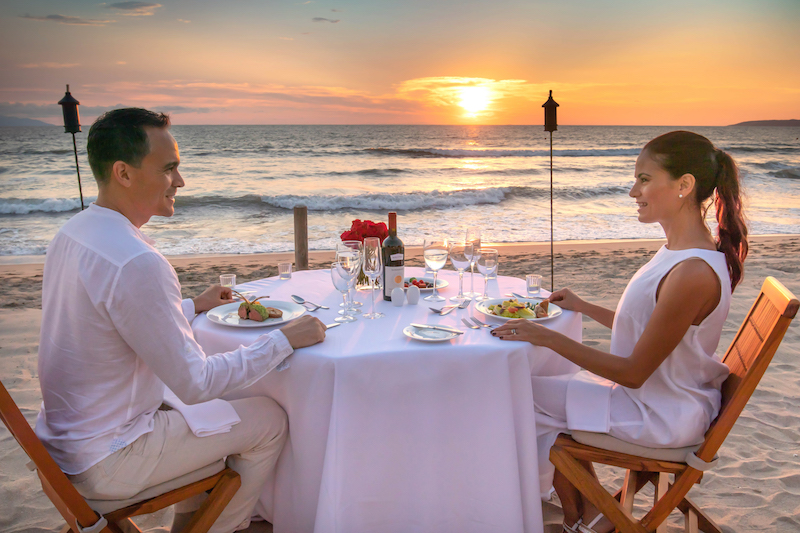 11. Flavors and parings
Learning something new in the company of your special someone is an exciting experience, and it will bring back fond memories. Get to know the best cooking tips from a renowned chef while tasting a selection of wines perfectly paired to create a divine flavors orchestra.
Grand Velas Riviera Maya / Grand Velas Los Cabos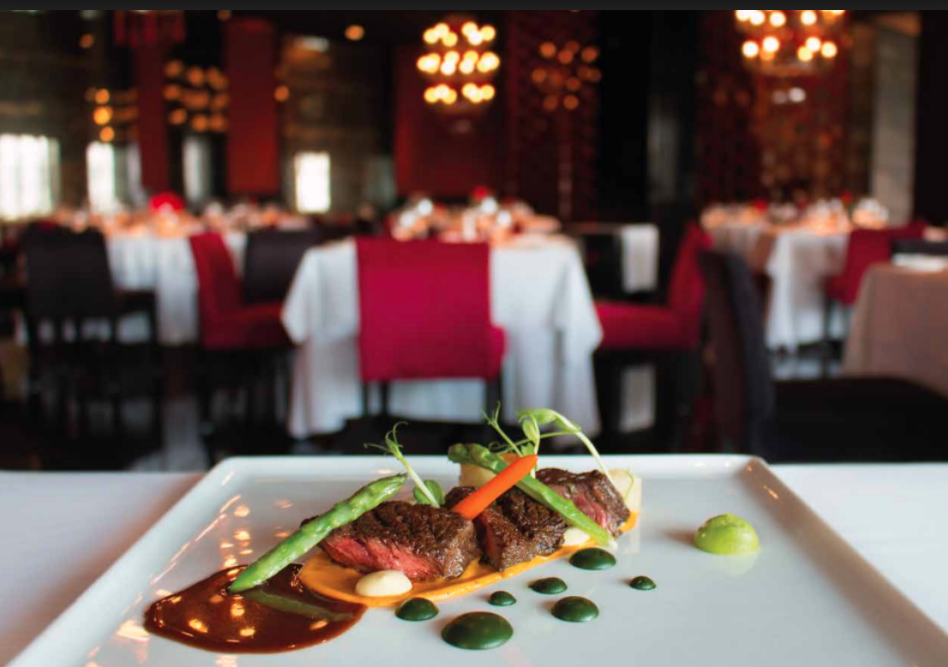 12. An evening of melodies
Have you ever serenaded that special someone? Organize an unforgettable evening in complicity with a mariachi, and sing your love to the four winds.
Grand Velas Riviera Maya / Grand Velas Los Cabos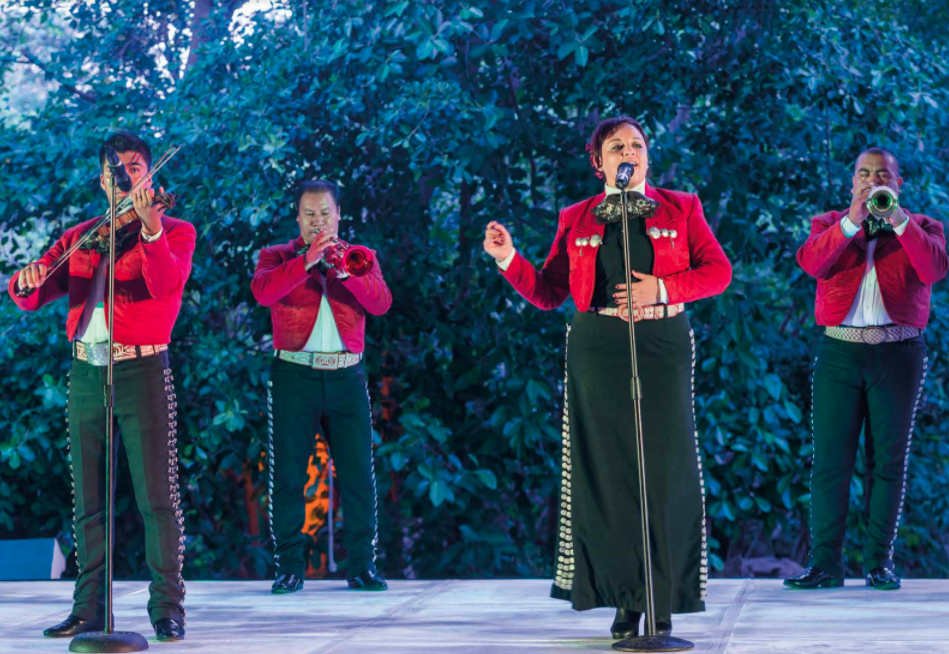 More than incredible! You may have picked your favorite one by now, don't you?
Follow Velas Weddings to find more inspiration to take your love to a new level: