Mexology Fest: The first Velas Resort's mixology festival
On November 2nd and 3rd, the first Mexology Fest took place, a festival to present the guests with an environment that evoked the essence of Mexican traditions, combined with its mystical distillates. Here's a recap of this extraordinary event.
Meet the invited mixologists
In an enlightening series of interviews, our featured mixologists shared insights into their inspirations and careers, along with the signature recipes they presented at the Mexology Fest.
In the first interview, we met Saeed "Hawk" House, a renowned American mixologist who unveiled his "margarita al pastor," a recipe inspired by the famous Mexican tacos and the smoky aroma of the Huaraches de Oro raicilla.
Next up was Bad Birdy, also hailing from the United States. She discussed her creation "Etéreo," incorporating ingredients such as tortilla salt and soursop, a fruit that she finds particularly inspiring. Additionally, excitement radiated as she expressed being a guest of honor at our inaugural festival, combining her love for Mexico and her career.
Camille Wilson, the third American mixologist interviewed, showcased the intrigue of non-alcoholic spirits. Her signature drink, "Spicy Ginger Fizz," featured a fusion of jalapeño, mint, and ginger beer, leaving a delightful and spicy sensation. Camille shared her passion for blending Mexican and Jamaican flavors, paying homage to her Caribbean roots and love for the agave country.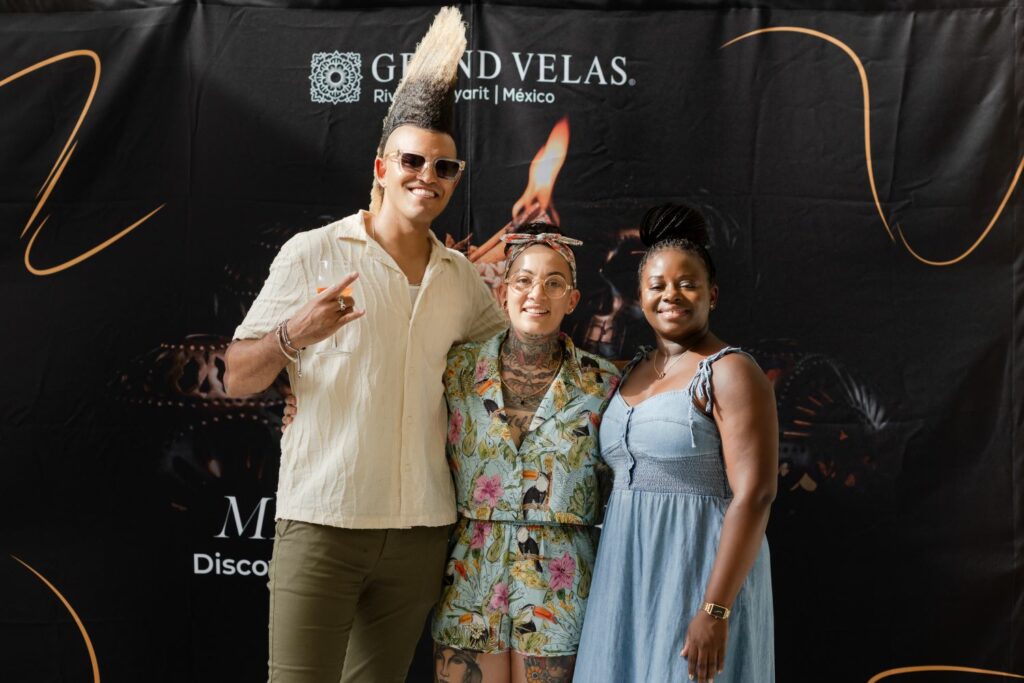 Following them, it was the turn of our national guests. The session commenced with Ángel Rodríguez, a representative of Limantour, a renowned bar in Mexico City. Ángel shared his experiences as a bartender and how they aim to convey values such as hospitality, excellent service, and distinctive customer attention. Among the highlighted cocktails were their popular "Margarita al Pastor" and "Mezcal Stalk."
Next, we enjoyed speaking with the founder and master raicillero of Aycya, Pedro Fernández and Jorge Luis Aguirre, respectively.
Aycya is a 100% Mexican raicilla brand born after Pedro and his brother Diego traveled through Mexico, learning more about the country's native spirits. They expressed their excitement about being part of the festival and were honored that Grand Velas, a 100% Mexican company, gave opportunities to 100% local products. Accompanying Aycya was the renowned mixologist Israel Díaz, who creates colorful concoctions using the "grandfather of agave spirits," as he called raicilla. Israel talked about his mixology career, feeling connected with Grand Velas as both started their journeys simultaneously in their respective areas.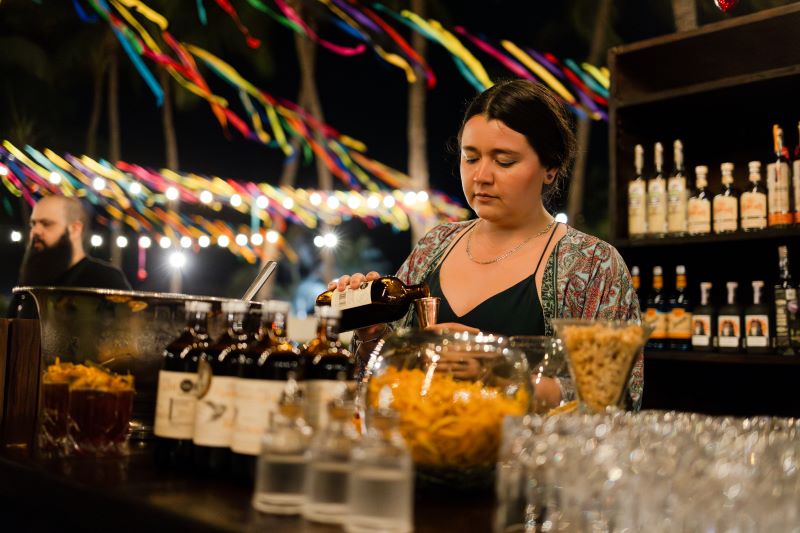 Finally, we spoke with Fátima León, the owner of Runneght, a brand specializing in non-alcoholic spirits with selected ingredients from local producers. Fátima presented one of her signature drinks composed of mandarin, piloncillo, and agave. She expressed her inspiration to showcase Mexico and its colors, conveying that everything Mexican can be elegant. For her, a service with a constant flow and customer priority is crucial, something she believes Grand Velas shares since "Grand Velas offers more than just luxury facilities," she said.
Day 1: Time to Meet the Guests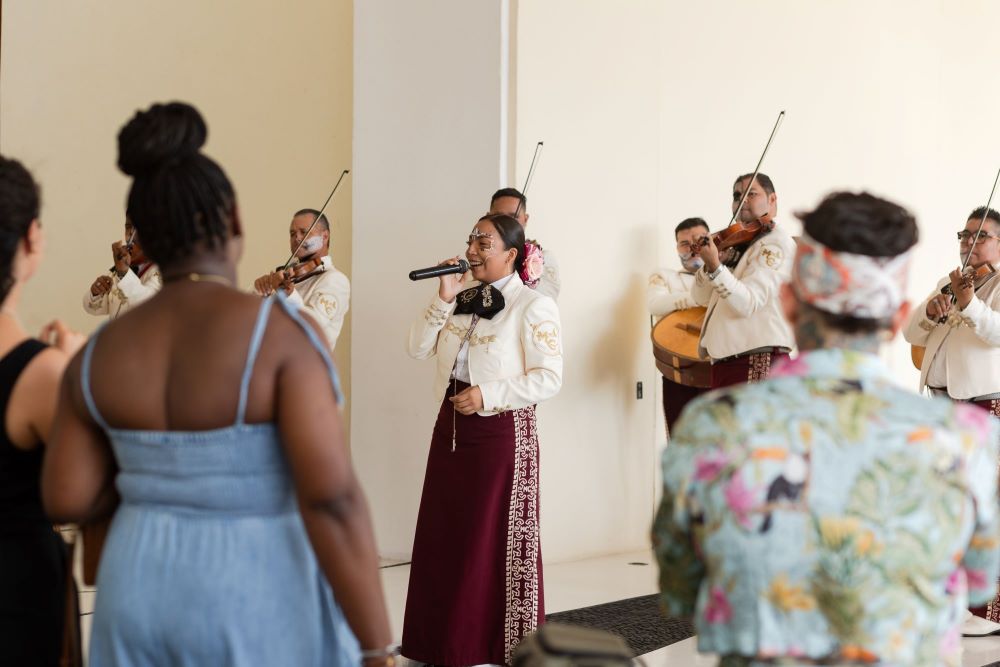 With such an enriching introduction, the festival kicked off. Amidst cocktail tastings and live mariachi music, guests, sponsors, and attendees enjoyed a pleasant time with the welcome drink. They had the opportunity to meet the representatives of Caliwater, actors Oliver Trevena and Ross Butler, before moving on to the Tequila Tromba distillation workshop. In this session, attendees heard about the brand's origins directly from the owner and founder, Marco Cedano. Additionally, his son Rodrigo explained the step-by-step process of drinking tequila and the distillation process, discussing different aromas and flavors, making it an informative and exciting workshop.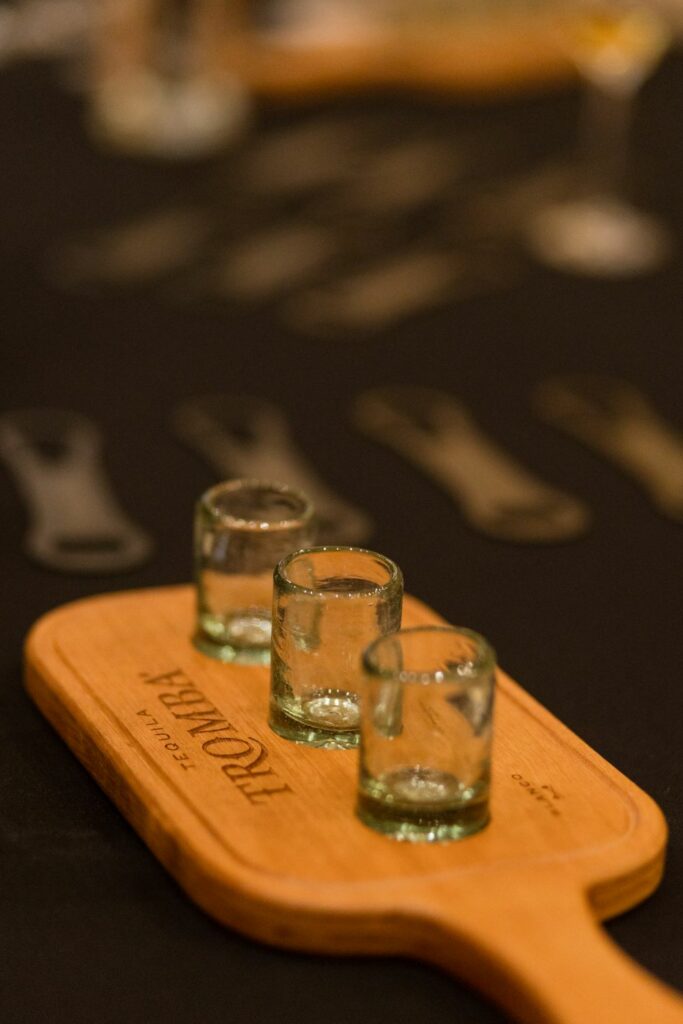 Our Casa Legacia sponsors hosted a tasting of their agave tequila, explaining its production process. Additionally, attendees enjoyed the beautiful poem of Nezahualcóyotl, "I love the song of the mockingbird," in Nahuatl, a perfect complement to the Mexican theme of the event.
Later, Fátima León conducted a mocktail tasting on the terrace of the Frida restaurant, setting the stage for the following dinner. The hosts for the dinner were our guests from Rayo Cocktail Bar, presenting a tasting menu with some of their best creations paired with dishes specially crafted for the occasion.
Day 2: Memorable Activities
A workshop to paint, taste raicilla, and indulge in artisanal chocolate? We started the second day by learning to tie-dye a shirt with marigold flowers and experiencing the Huaraches de Oro raicilla tasting. The hosts showcased different naturally obtained dyes and demonstrated printing the ink on the fabric. There was also a bit of Mexican history and mythology, making it educational and entertaining.
Later, guests witnessed an exclusive Clase Azul tequila tasting, guided step by step to savor the spirit—from capturing the aroma to feeling it on the tongue, followed by pairing it with chocolates specially crafted for the occasion. Undoubtedly, it was an illustrative session.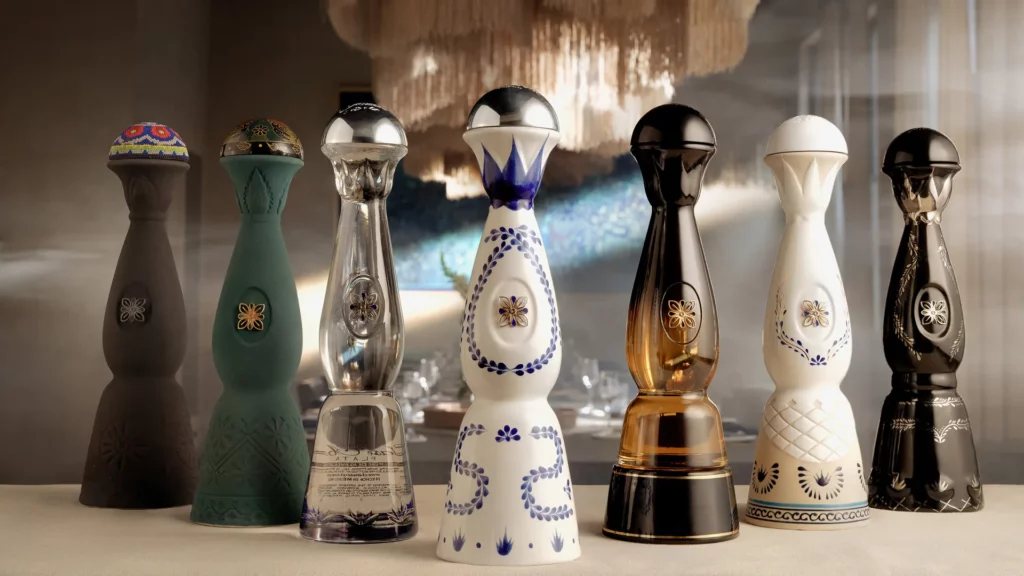 Following this exciting class, mixologist Saeed "Hawk" House led a workshop at Koi Bar, teaching guests how to make their cocktails. It began with an introduction to raicilla, tequila, and mezcal—iconic Mexican spirits—the processes to obtain them and their main characteristics, followed by the cocktail preparation. When the ingredients were ready, everyone shook their shakers simultaneously! This moment was undoubtedly one to remember.
Subsequently, as a continuation of the cocktail-making dynamic, it was Camille Wilson's turn. She amusingly guided the attendees through mixing the right ingredients explaining the whys and hows. Once ready, shake again! Certainly, shaking the shakers was one of the most memorable moments for the guests.
To conclude the mixology sessions, Bad Birdy instructed on barrel-aged cocktails. The mixologist delved into the difference in flavor depending on the aging time and barrel wood type. After finishing the theory, everyone practiced preparing the signature cocktail, "Etéreo." Amidst laughter, attendees shook their shakers again, creating an original drink.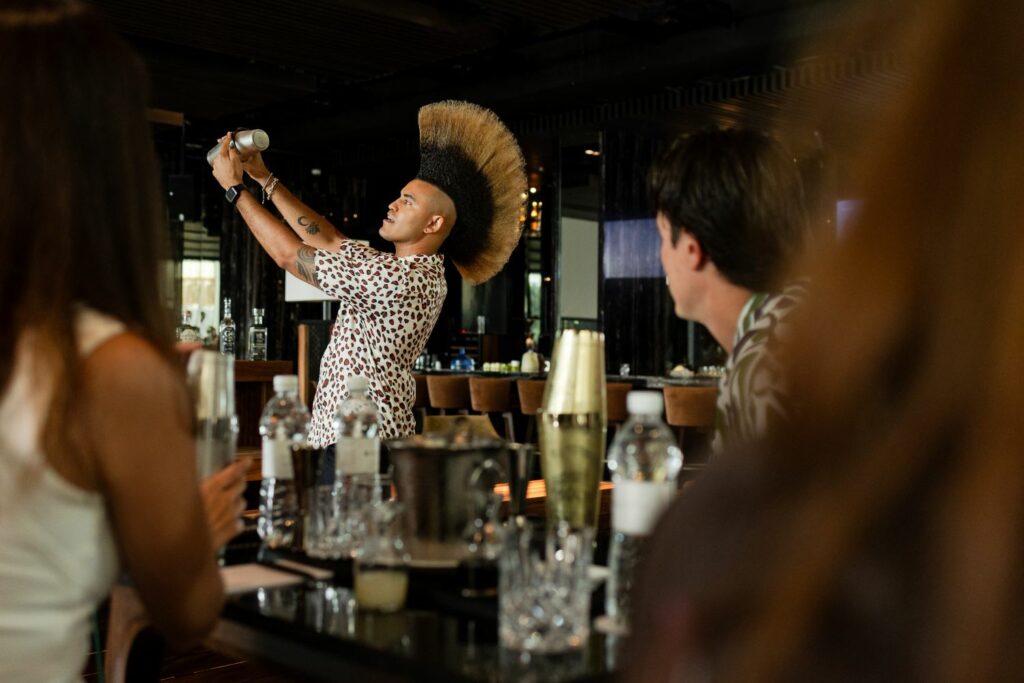 Party Time!
The time for the spirits party arrived. In this incredible event, attendees witnessed a fascinating fire dance show. Executed by talented dancers dressed as skulls, holding fire-tipped sticks, they spun and jumped in a choreography that echoed Mexican tradition and heritage.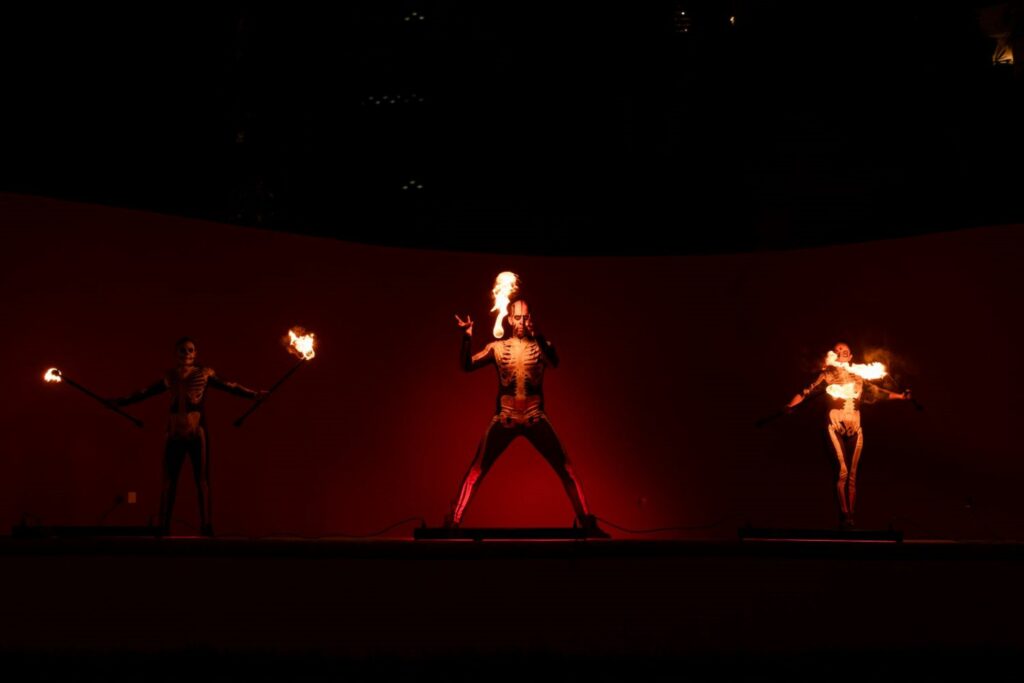 On the other hand, in front of the stage, guests enjoyed watching the mixologists in action at the 360º bar. Can you imagine nine mixologists doing what they do best simultaneously and individually? The day continued with additional cocktail and mocktail tastings, photo sessions with our honored guests, and enjoyable socializing that preceded the final event: The takeover of Rayo Cocktail Bar at Koi Bar.
Mexology Fest was an event full of learning, fun, mysticism, and tradition. Guests experienced the richness of Mexican drinks and colors in all their splendor, and it will definitely come back for the 2024 edition. Get all the details here.