Revitalize your essence with these bubble experiences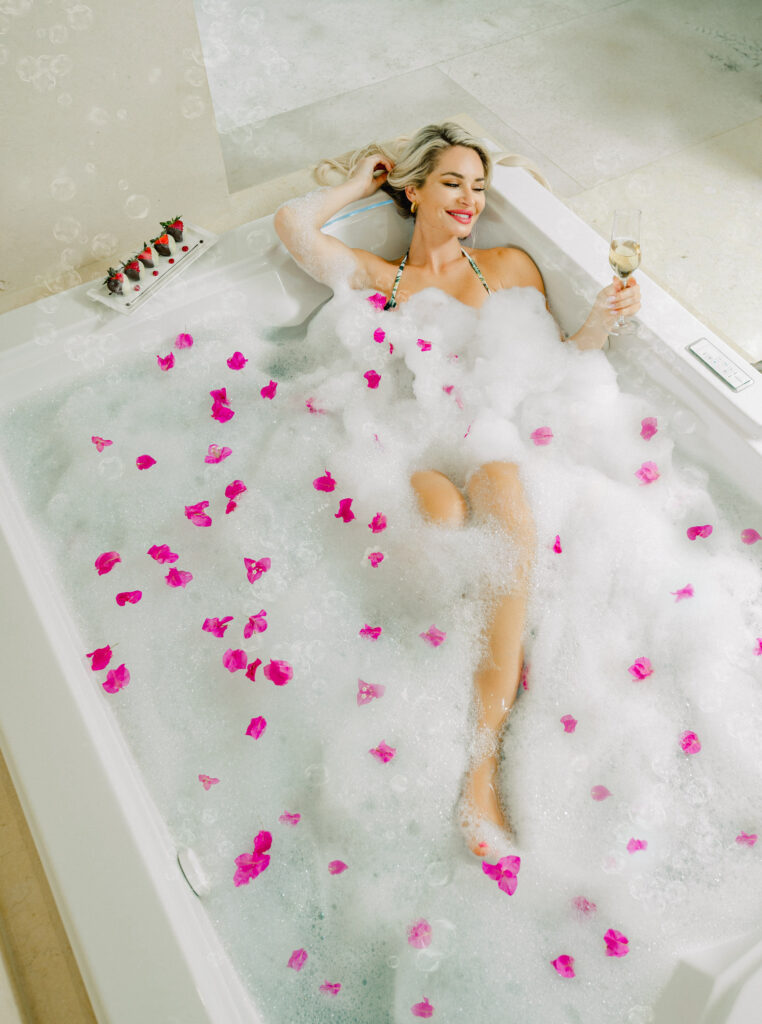 With their effervescence and lightness, bubbles take us to a place of joy and carefreeness. They remind us of childhood and the wonder we experienced watching them float in the air. Now, at Grand Velas Los Cabos, bubbles have become a symbol of relaxation and renewal.
In their constant pursuit of exclusivity, the resort has launched an innovative menu that promises to transport you to an unparalleled realm of relaxation through its novel bubble experiences, combining traditional healing practices with contemporary relaxation techniques, all meticulously crafted to refresh your skin and invigorate your senses.
Bubble Oxygenating Facial
This treatment serves as a genuine breath of fresh air for your skin, releasing oxygen through a specialized bubble mask. This process refines your pores, corrects imperfections, and aids in revitalizing your skin's inherent functions. The result? A radiant and healthy complexion that gives you a sense of rejuvenation.
Bubble Manicure
Our hands do so much for us daily, so why not indulge them? This 50-minute treatment starts with bubbling salts that hydrate and exfoliate your skin, followed by meticulous nail care. The experience concludes with applying a soothing cream and a classic nail polish that will leave your hands feeling soft and smooth.
Bubble Pedicure
Often overlooked, our feet deserve tender care, and the Grand Velas pedicure is the ultimate way to indulge them. We start with effervescent salts that hydrate and exfoliate your skin, followed by a soothing pedicure, including a massage, nourishing cream, and a classic nail polish for the final flourish. Your feet will feel light, ready to explore the world with renewed steps.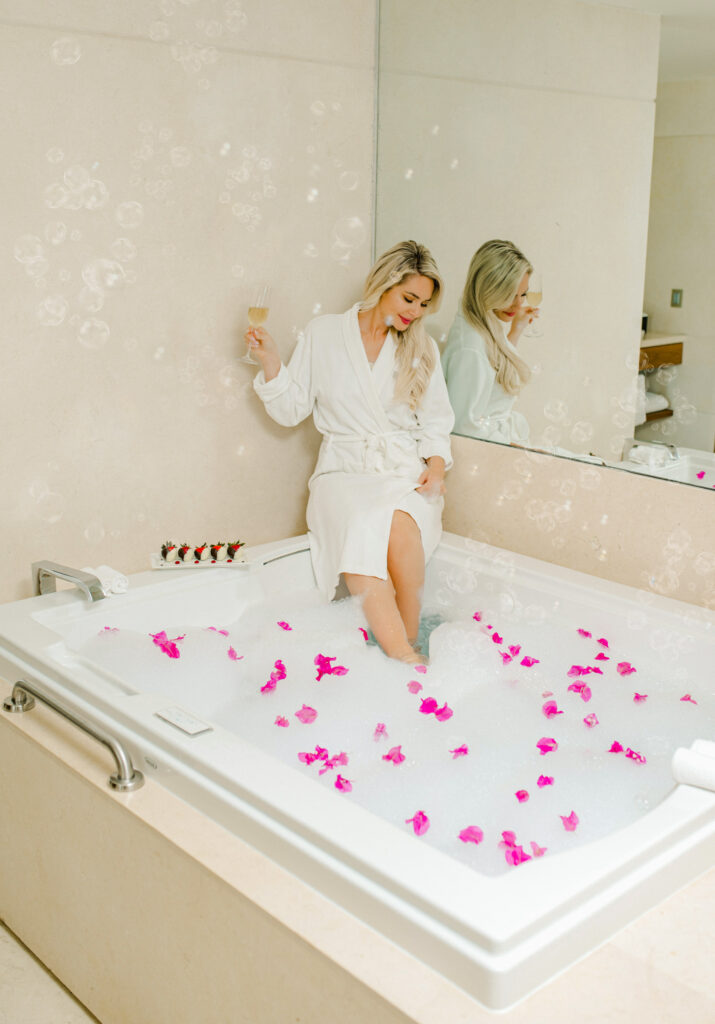 A Complete Relaxation Experience
But wait, there's more! In addition to these treatments, the experience at SE Spa includes access to the Water Ceremony, which takes you through a series of wellness facilities such as a steam room with chromotherapy and eucalyptus aroma, a polar pool, sensory aromatherapy shower, sauna, jacuzzi, and a multi-sensory pool.
Furthermore, the sauna and jacuzzi await you for a heat and deep relaxation experience, while the multi-sensory pool with bubble beds and massage jets offers comfort.
To ensure you make the most of this experience, a Spa Valet will guide you through the various rooms and pools, customizing the time you spend in each according to your preferences.
At the end of your journey, you will have a place to relax with neck pillows, fresh-scented towels, and cucumber slices on your eyes, all to ensure your body is completely relaxed and rejuvenated.
Bubbling Flavors
The bubble experience goes beyond the Spa; this theme has been expanded throughout the resort. How about treating yourself to delectable bubble waffles at the Azul restaurant? And for tea enthusiasts, the Amat café offers an extensive selection of bubble teas that perfectly complement your day of relaxation.
With this recent menu of bubble-inspired treatments, you will find the serenity and renewal your body and spirit crave. Allow yourself to experience this new dimension of well-being!