The golden season is back, Welcome summer!
Sun and sea breezes announce the return of one of the best-loved seasons of them all: Summer, and Velas Resorts have arranged a full-activity program to delight each one of you. Whether you choose to embark on family adventures or enjoy a couples interlude during the gastronomic sessions, be welcome to explore nature, discover new talents, taste a universe of flavors, and unleash your imagination.
Take a glimpse at some of the thrilling adventures waiting for you this summer in Los Cabos, Riviera Maya, and Puerto Vallarta-Riviera Nayarit.
1. LEARN SOMETHING NEW
Giving your brain new things to figure out and explore releases endorphins and dopamine, two chemicals in your body responsible for relieving pain and stress, and Velas Resorts have a complete list of activities to feed your neurons with new abilities to learn!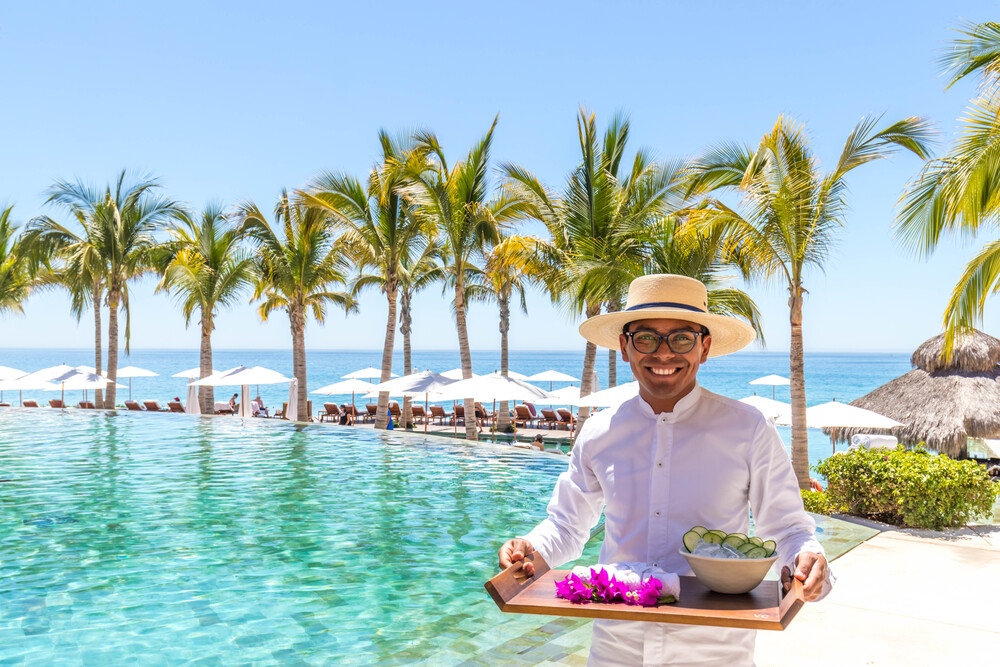 Arts & Crafts
In this activity, kids will be able to decorate, paint, and explore their creativity in art & crafts sessions filled with fun.
Cooking classes
Hand in hand with our chefs, learn some exquisite, simple recipes to surprise family and friends. A captivating explosion of flavors!
Dancing classes
Fuel up while learning different dance styles and show your talent off on the dance floor!
Cupcake decoration
A dynamic class guided by our pastry chefs, created for children to unleash their culinary creativity.
2. BUILD FAMILY BONDS
Vacations represent a cherished moment to collect fond memories with family and friends, and the summer activities designed by Velas Resorts to spend quality time together must be on top of your list!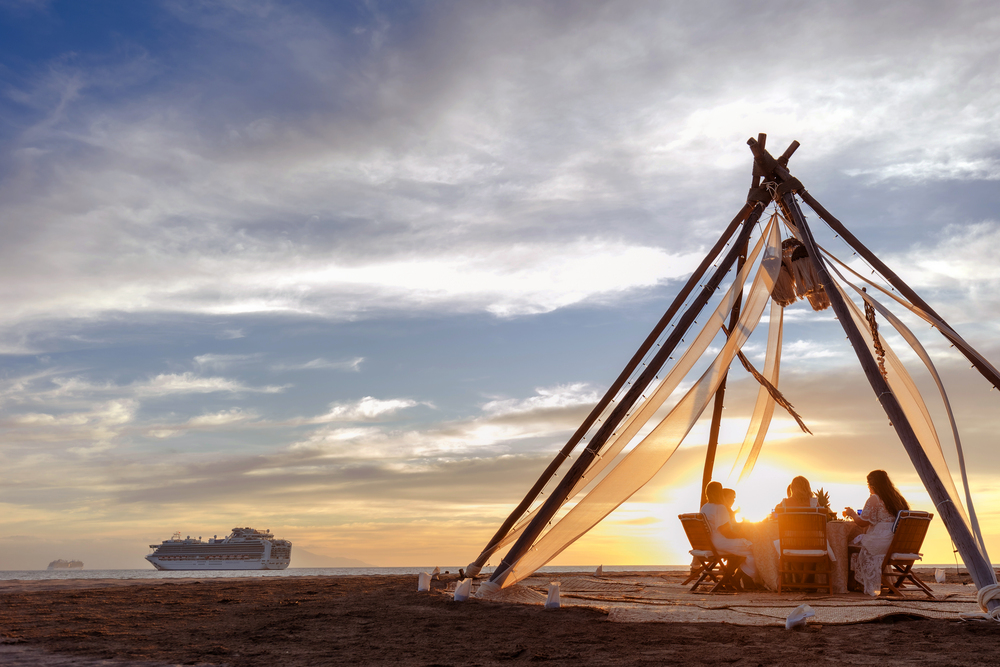 Family magic show
Do you know how magic works? Our magician friend will lead a true family magic workshop to learn new moves and surprise your friends with your best acts.
Cinema under the stars
A spectacular movie screening is about to start. Spend a fun evening enjoying the candy bar, drinks for everyone, and popcorn made to the minute.
Picnic parties
The entire family takes part in interactive, daily live shows while enjoying games, contests, and delicious snacks.
Live music
The resorts receive the visit of musicians and singers to enjoy an evening filled with rhythm and songs.
Nightly shows
Live shows add a special final touch to your evenings as you get amazed by the professionals' talent, framed by the beauty of Mexican beaches.
3. ADRENALINE FOR KIDS
Summer programs allow the little ones to put their stamina and abilities to the test with these challenging activities!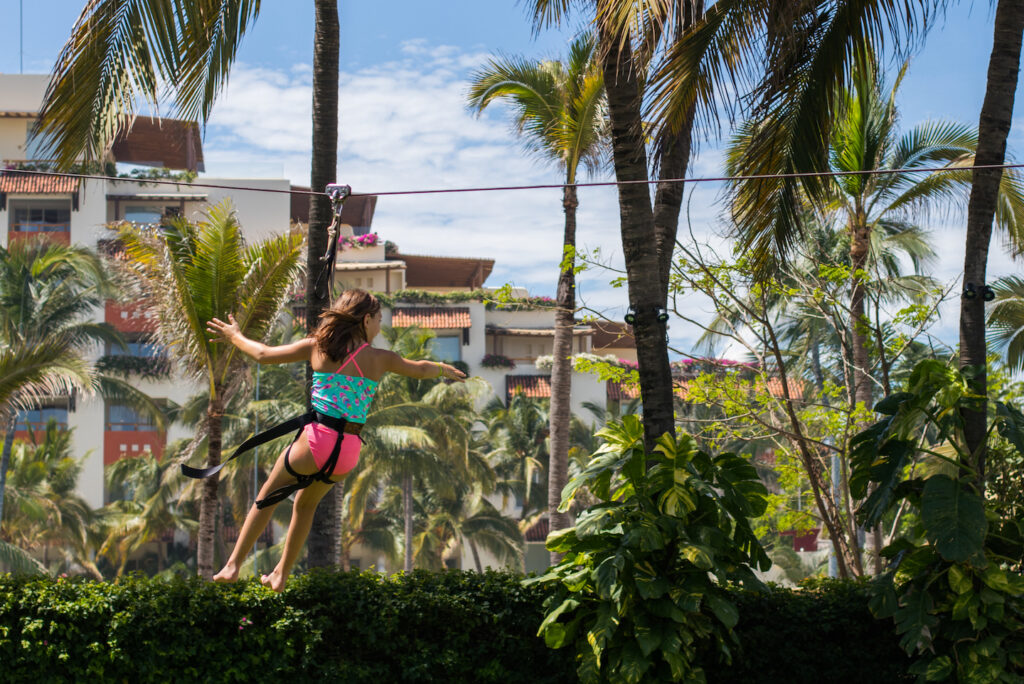 Zip line
Adrenaline is lived to its fullest with the zip line installed for the little ones.
Will they dare to jump off?
Climbing walls
Kids put their stamina and strength to the test on the climbing walls, always protected and under the care of the pros.
4. TAKE A ME MOMENT
Balance your energy with both ancient and innovative disciplines that will help you maintain your healthy lifestyle, such as yoga or aerial yoga, Zumba, Pilates, and Aqua Forza.
Now that you'll be in these beach paradises, take the opportunity to design your own wellness summer getaway, including the treatments and rituals that best fit your beauty and health needs, with advice from the experts at Grand Velas' SE Spas, ABJA Spa at Casa Velas and AMET Spa at Velas Vallarta.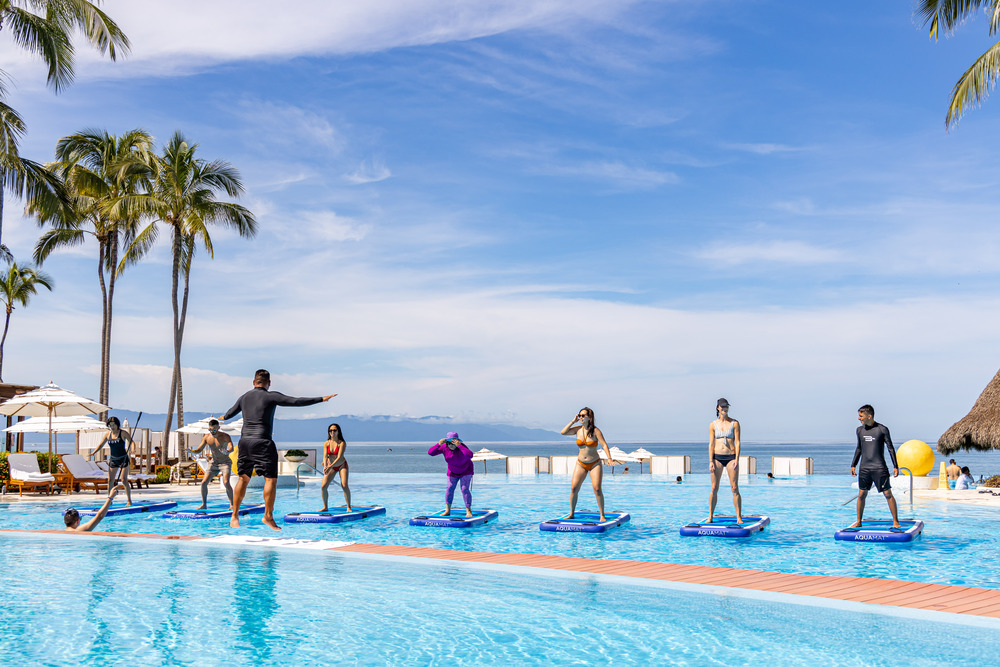 Feels like magic, right? We are ready to welcome you and make it real!