3 cool ideas to celebrate Mom
Happiness hides in life's small details.

—Joyce Brothers – Psychologist
Those little actions, apparently small, are in fact the ones that create long-lasting memories. That is why we thought of sharing 3 ideas that represent no cost at all, but some witty spirit!, that will add a caring and loving touch to your Mothers' Day celebration — sure to get directly to mom's heart!
1. Breakfast for a Queen
Breakfast in bed is not a cliche at all! Make mom feel like royalty and surprise her from the very beginning of the day filling her with pampering and details —made with your own hands!— that remind her how special she is.
This pancake recipe is a true delicacy and will add a touch of sweetness to her day.
Apple and cinnamon pancake
Servings: 2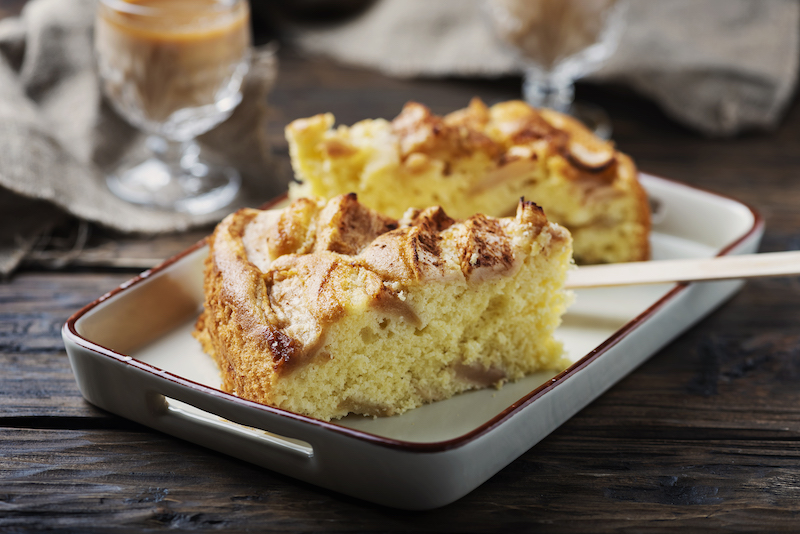 Ingredients:
· 6 pcs. golden apple
· 3½ oz butter
· ½ fl oz Calvados or Cognac
· 6 eggs
· 1½ cup sugar
· 3 cups flour
· 1 tsp. baking soda
· 1 tsp. baking powder
· ½ tsp. salt
· 1½ tsp. cinnamon
· ¼ cup sour cream
· 1 cup oil
· 1 tsp. vanilla
· 4 tbsp. oats
Instructions:
· Preheat oven to 350°F.
· Peel and dice the apple.
· Melt butter in a frying pan.
· Add the apple dices and stir briefly to combine.
· Add the Calvados/Cognac and stir for a minute.
· Remove from heat and reserve.
· Sift the flour, the baking soda, the baking powder and cinnamon. Mix ingredients together.
· In a bowl add eggs and sugar and whisk until you double the volume.
· Add the dry ingredients (sugar, flour, baking soda, baking powder, salt and cinnamon) and stir.
· Add the sour cream, oats, the oil and the vanilla and mix gently till the batter is incorporated.
· Pour the batter on a prepared baking mold.
· Spread the apple topping over the batter.
· Bake pancake for approximately 30-35 min or until you insert a toothpick into the middle and it comes out dry.
· Leave the pancake cool completely.
We hope you enjoy the cooking process as much as seeing mom's face lighting up with joy!
2. Virtual celebration
Don't stop the celebrations! If mom lives far away or you cannot manage to spend the day by her side, connect via Zoom to a virtual fiesta mom will never forget. Customize your screen background with these Mother's Day themed designs prepared by our talented Creative Director, at Velas Resorts:
Download them here.
➤ Add on!
Velas Resorts also created a fun collection of stickers to use in Whatsapp, to celebrate this day. You can download the sticker's pack and use any app of your choice to set up your stickers. Simply follow these steps:
1. Click on this link to download the stickers pack.
2. Select Save on you Files.
3. Select the file 💝 MOM 💝.wastickers and open.
4. Your app will automatically be launched.
4. Now you are set up to start using your stickers!.

3. Create your own designs
If you want to put your design skills to test, these online tools offer free options to create cool designs from scratch:

1. Greeting cards.
2. Posts for your social networks.
3. Collages with the best of your photo album.
4. Printable posters.
These platforms also offer predesigned templates –so convenient! The best? They are super easy to use.
May this day be as special as her presence in our lives.
Happy Mother's Day!