7 dishes you must taste in Riviera Maya
Each state of Mexico reflects the cultural, natural, and culinary wealth of the country, each entity has appropriate Mexican essence to create different traditions and dishes that represent the spirit of the region. Among all Mexican destinations, Riviera Maya stands out as one of the most attractive due to its culinary delicacies that illustrate perfectly the cultural roots of the country; it also beholds a worldwide popularity thanks to its paradisiacal location in the Caribbean sea, beautiful beaches, and thrilling nightlife.
In one of our latest post, we share with you some of the main attractions in Riviera Maya, places you must visit during your next trip, from its famous cenotes or the Xcaret theme park to one of the Seven Wonders of the Modern World, Chichen Itza. To complement your travel itinerary, today we will tell you what dishes you should taste in Riviera Maya because we are pretty sure that you'll be eager to discover all the treasures hidden in its gastronomy. 
So, if you want to know which are the true flavors of Riviera Maya's cuisine, you can't miss the following recommendations. 
Cochinita Pibil
This may be the quintessential dish in the Yucatecan region, consisting of shredded pork meat marinated in annatto, cornmeal, and garlic, wrapped in banana leaves, and slowly cooked in a ground oven. It's recommended to serve this delectable dish with slices of red onions and habanero chili sauce, so if you enjoy spicy food you'll love this option.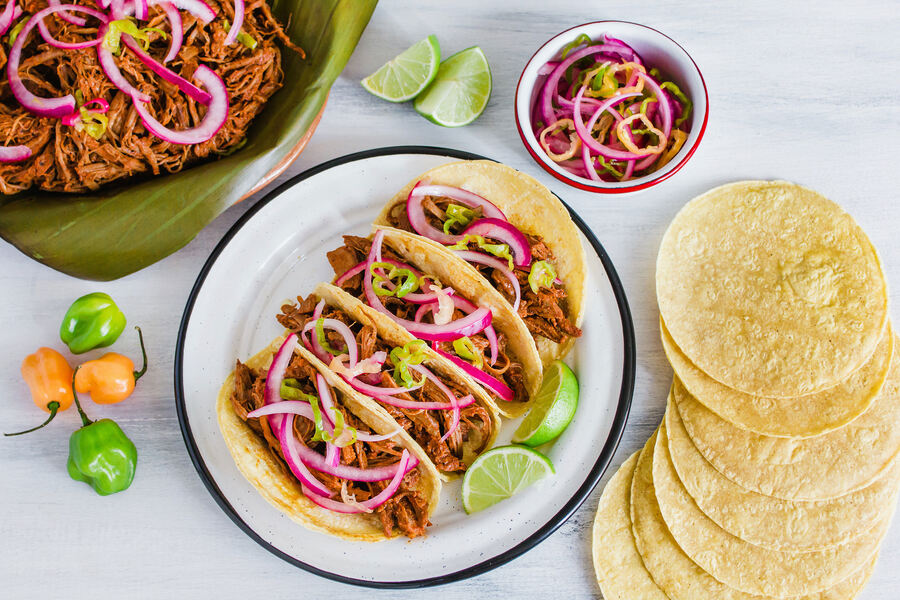 Chicken and Lime Soup
This ancient dish was prepared by Mayans hundreds of years ago and transcended to become a standard of Yucatecan cuisine. It's a chicken soup with fried strips of corn tortillas, tomato, onion, bell pepper, oregano, and lime juice. The combination of flavors and the slight touch of lime will be perfect to refresh your body from the high temperatures of Riviera Maya.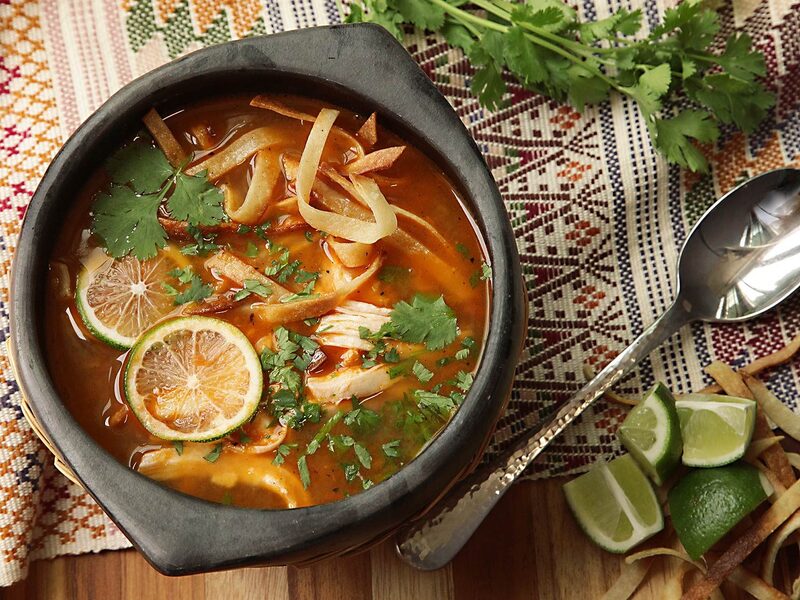 Salbutes
This is a meal you can't miss on your next trip, it's considered one of the most popular snacks in the Yucatan Peninsula. It's made up of a crunchy fried corn tortilla with black beans puree; over this "toast", chicken or pork meat is added and it's commonly served with tanned onion, coriander, lettuce, avocado, and spicy habanero chili.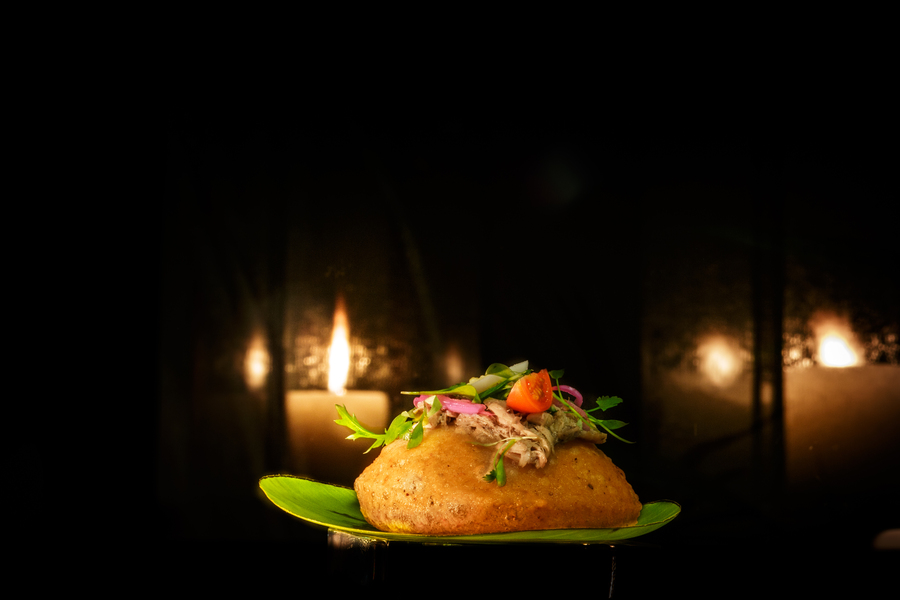 Sea Snail Ceviche
A delicious ceviche is a must meal in a tropical coastal region like Riviera Maya. Although the most common is that shrimp, fish or octopus are the stars ingredients of this dish, in Quintana Roo it's a tradition to prepare it with sea snail, avocado, coriander, onion, tomato, lemon, salt or pepper; according to your preferences, you can add a slight touch of habanero chili to spice things up a little bit.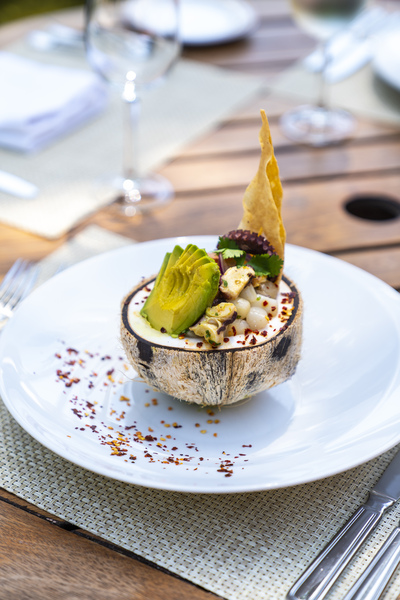 Tikin Xic Fish
The combination of flavors and textures of this dish from the Yucatecan coastal reflects perfectly the natural wealth and the variety of ingredients in the region. It was named after the sauce that is used to marinate the fish, which is made with annatto, pepper, cloves, cumin, and salt; its preparation is quite simple, the fish is smeared with the annatto sauce, decorated with onion rings and slices of pepper, and placed on a bed of banana leaves to cook it charbroiled.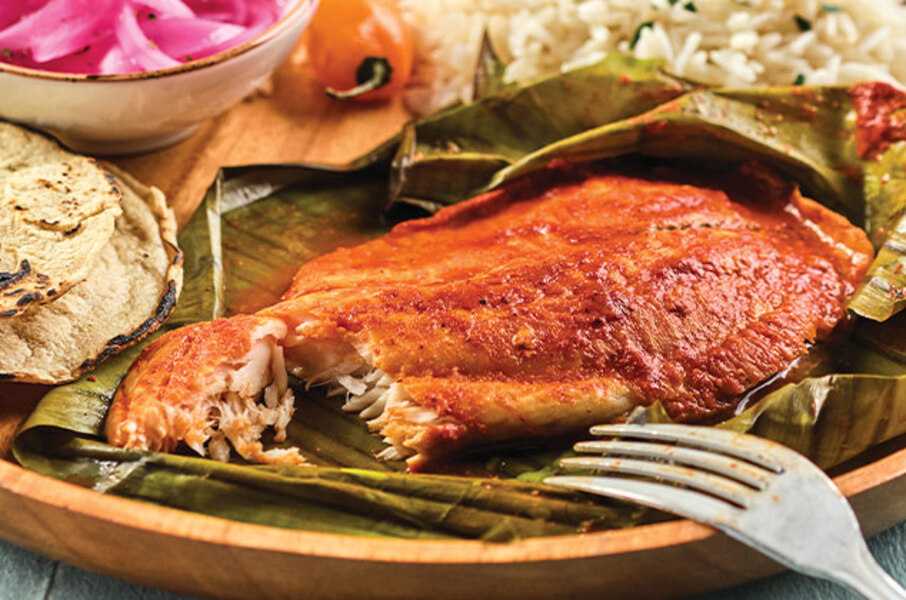 Poc Chuc
Poc Chuc is another popular meal in the Yucatan peninsula, mainly in the places near to Chichen Itza where is believed it was created. It's made up of pork steaks marinated in sour orange juice and roasted over charcoal, commonly served with pickled onion, rice, black beans, avocado, and sauce Xnipec, which is also made with orange juice, onion, tomato, habanero chili, and coriander.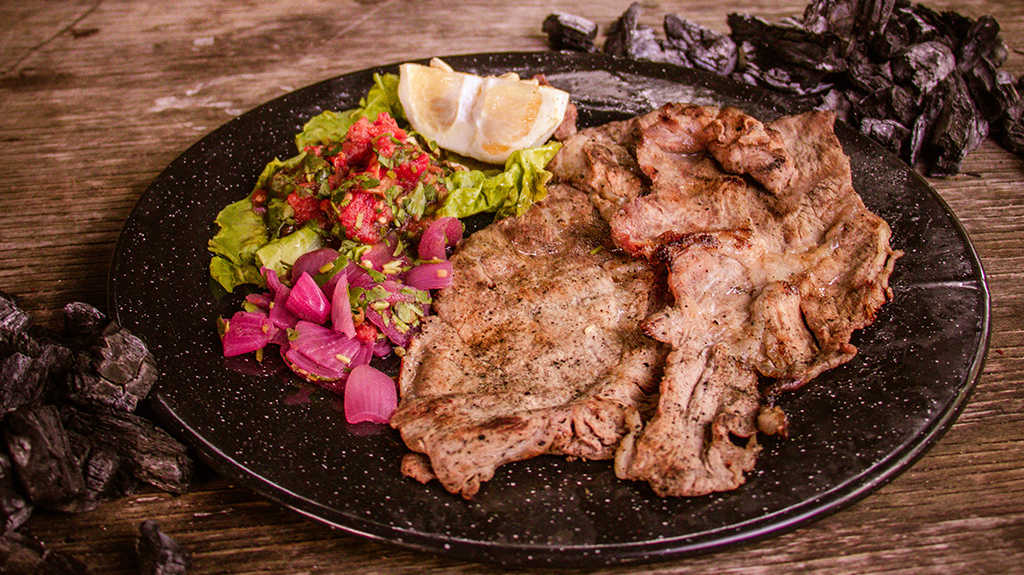 Pozole
Considered as one of the most popular dishes in Mexican cuisine, is believed that this delicious brothy soup made with pork, red chili, and hominy was created during the pre-Hispanic times. Even though it's a dish you could find almost at every part of the country, in Riviera Maya it has a special connotation because many of its ingredients and cultural essence lies on this destination.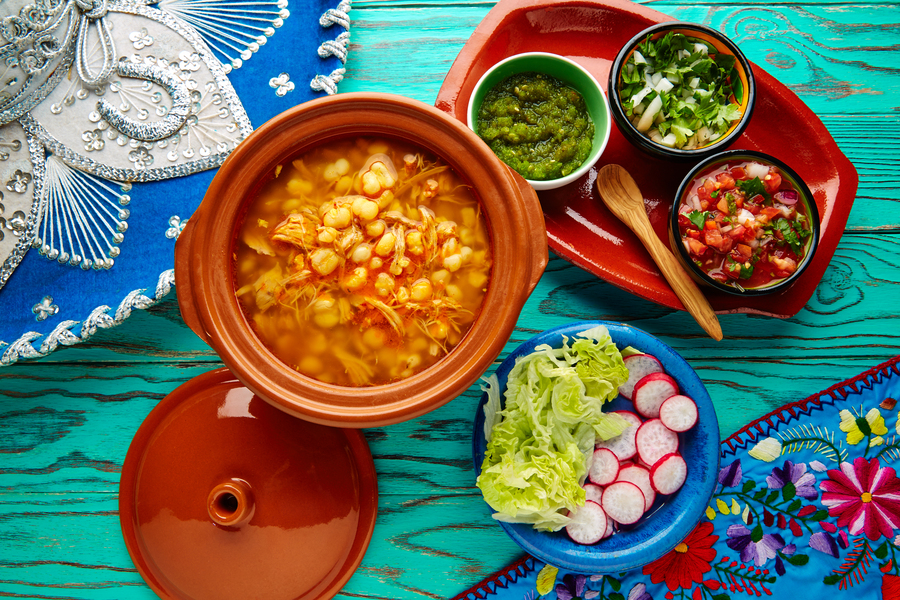 On your next trip to Riviera Maya, remember to take a time to explore and taste the exquisite delicacies of its gastronomy. Start with these recommendations or dare to order something more exotic, we guarantee you that you will love the diverse flavors and natural wealth on every bite. Bon Appetit!