5 Reasons why experiencing a new culture enriches your travel
What would legendary traveler and explorer Marco Polo (1254-1324) could have discovered if he happened to live in this era? Such an eager traveler would have conquered the world had he only had the means to visit even the remotest corners of the planet as we do nowadays.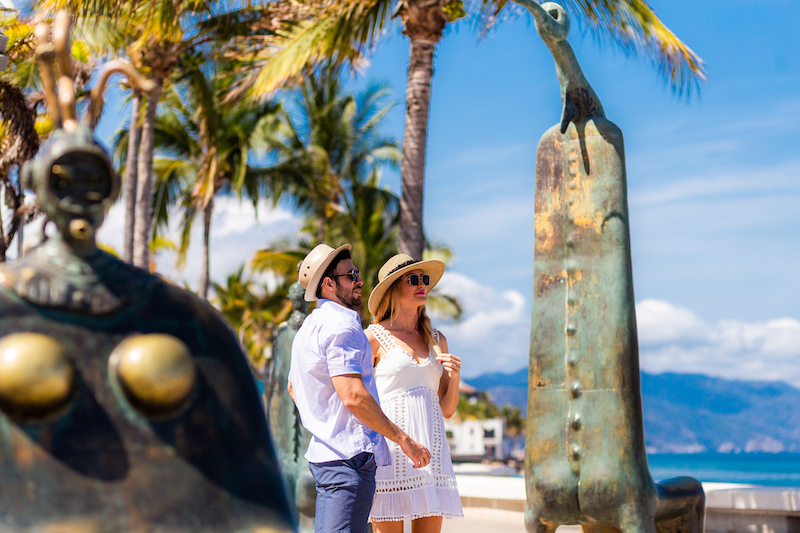 Did you know?
Some historians say that Christopher Columbus sailed to the New World with a copy of Marco Polo's Travels in tow. That's inspiring!

So taking advantage of how fortunate we are to venture the world at our leisure, we don't want to miss the chance to get the most out of our adventures, do we?

There are many reasons why experiencing a new culture is good for you, and we share 5 of them and a bonus tip to take your travel experience to the next level when you visit Puerto Vallarta. Hope you enjoy them!
1. Enhances your resilience and confidence
When you travel to a different country, you face a number of obstacles to overcome. From the simple action of asking a question to figuring out how the public transport works. When you find yourself conquering a foreign land, you discover you are more skilled than you thought.

2. Stereotypes melt away
Most of us tend to create our own image of a country and its people just based on what we read or what we listen to about the place. When you get the chance to travel there, you discover a more complex scene. It is like breaking down the barriers to clearly see the essence of that culture. Lucky enough, you will find the similarities shared with them, or value your own culture by contrast.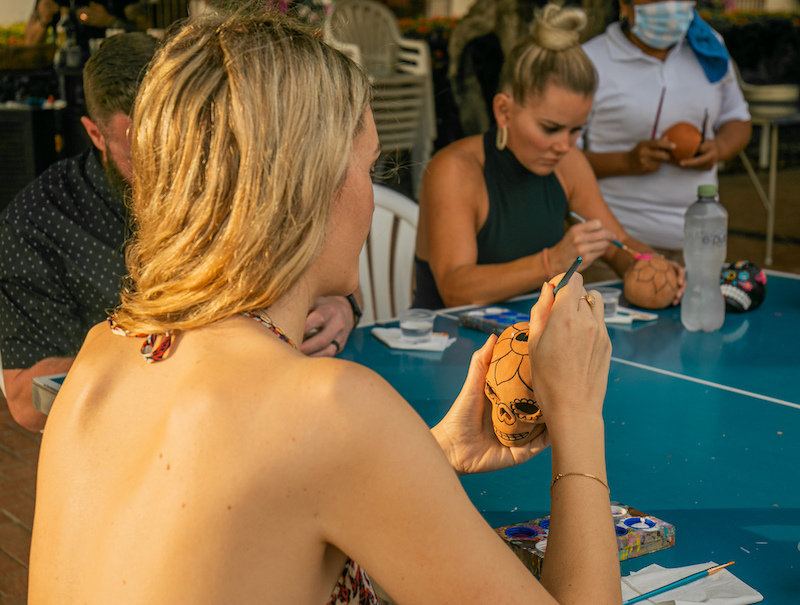 3. Expands your knowledge
Habits and traditions are strongly linked to the cultural past of the country you are visiting. Be sure to take a deep online dip in search of global travelers' opinion about the place you intend to visit, as the most experienced ones usually share interesting tips on where to find the authentic culture scene happening there. Spontaneity has its rewards too, and some of the most endearing memories you will collect is by stumbling upon an event or traditional festival.

4. Opens infinite opportunities
When you immerse yourself in the culture of the country you are visiting, the chances to build a social network become larger. Besides, diversity enriches your own life experience as you interact with the people and get to know their history, their culture and their traditions. If you travel with children they will have the opportunity to start to expand their minds from an early age and set them up well for their futures. On the other hand, languages are a useful skill to possess today for the increasingly internationalized global economy. Traveling makes it easier for the little ones to be open to new accents used in the real world outside of the classroom.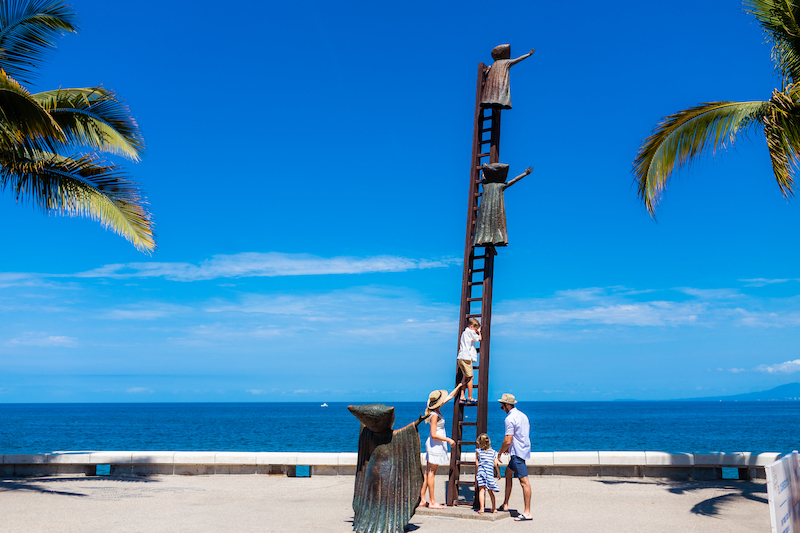 5. Widens your gourmand side
If you are a foodie traveler, you know it: Trying authentic local food from 'the source' is one of the greatest pleasures of traveling. Not only will you be able to sample dishes and flavors you might have limited experience with, but you will learn about the country's culture and history as you eat or drink it.

> Bonus! Take in Puerto Vallarta's spirit
If you are visiting Mexico soon, and plan to venture to the coasts of the Pacific, you will be interested in knowing that this portion of land has a wide legacy present everywhere, from the culinary arts to distilled traditions that go back hundreds of years ago, and a cultural scene happening in the destination.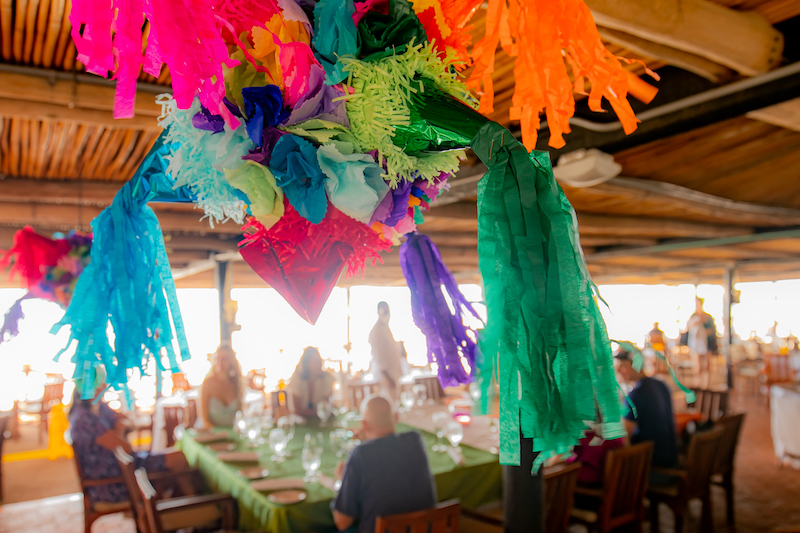 The Vallarteando event crafted by renowned resort Velas Vallarta is a once-in-a-lifetime experience that allows guests to explore the typical local street food, such as the Zarandeado fish, Camarones Embarazados shrimp skewers that are cooked over open coals, or tacos made with Birria, a Mexican ancestral stew made from a combination of chili pepper-based goat meat, adobo, garlic, cumin, bay leaves, and thyme, and cooked at a low heat. Not to mention the cocktails made with Tequila, Raicilla, and Mezcal and non-alcoholic options like Mexican Hot Chocolate and aguas frescas (fresh fruit blended with water). Guests can also partake in creative workshops led by the resort's artisans to paint ancestral calaveras or skulls in Spanish which have become one of the most recognizable cultural and artistic elements of the Day of the Dead. And all of this, while Mariachi music, born in Jalisco (the state of Puerto Vallarta), takes to the stage.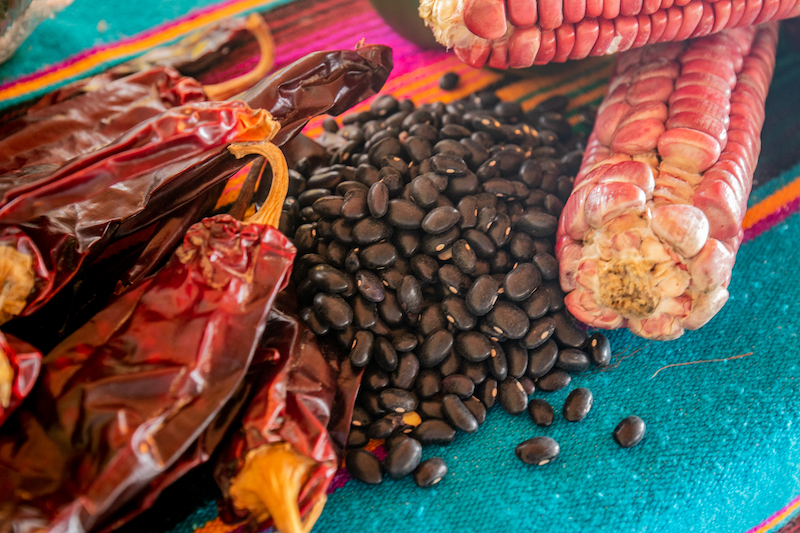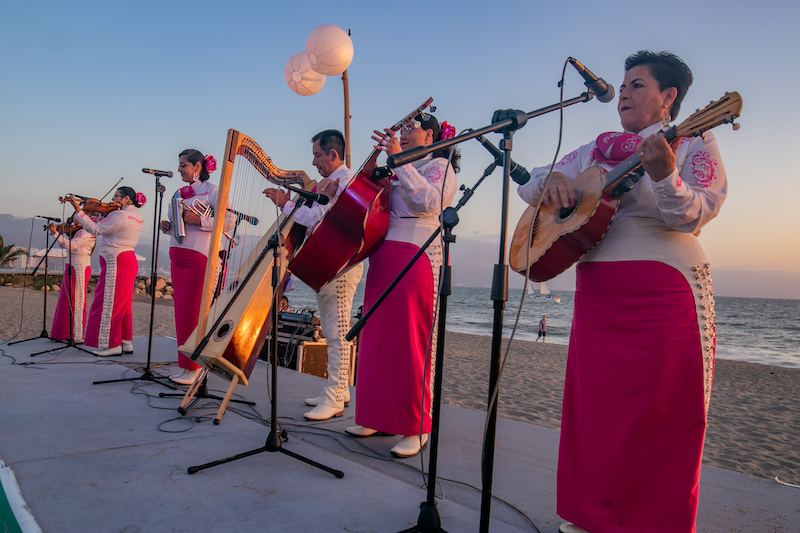 Are you in for an experience to remember in Puerto Vallarta?