VIP vacations for the littlest ones!
When Velas Resorts say they have a collection of extraordinary activities for the whole family, they mean so. The experiences offered begin at 0 years of age, and here we tell you about sweet amenities created by Grand Velas for the little ones.
Baby Concierge
In order for the little ones to enjoy an incredible vacation and the parents to have all the help they need to take care of their little ones, the Baby Concierge service has all the necessary utensils and amenities: from sterilizers and bottle warmer, cribs, strollers to bathtubs, and utensils to take home such as rattles and pacifiers.
It's not the end; you can also use teethers and bibs from the Mexican brand Nashbii, which, in addition to their incredible designs, also use hypoallergenic fabrics and materials so parents don't have to worry about a thing.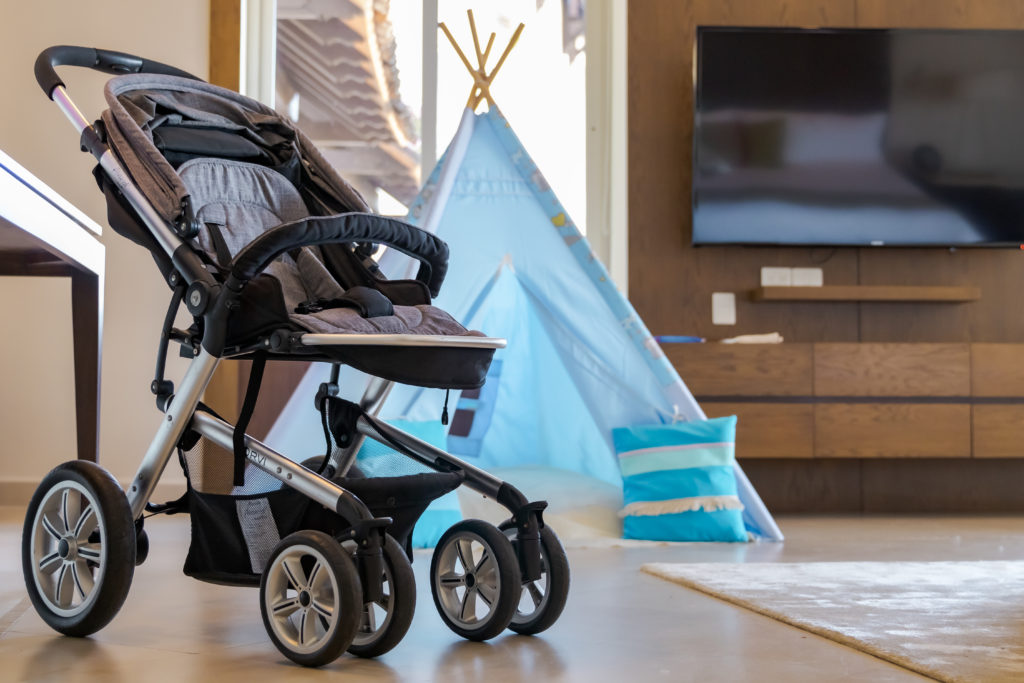 Gourmet baby food
Executive Chefs at each Grand Velas resort designed an irresistible menu of porridges to delight the taste of future gourmands. In Grand Velas Riviera Nayarit, baby guests can delight in "Pío pío" made with cooked chicken breast, carrots, zucchini, and chicken broth; "Muu" with beef sirloin, potato, sweet potato, and vegetable broth; or "Little shark" which is made from white fish, celery, leek, mushroom broth, and vegetables. Mmmm!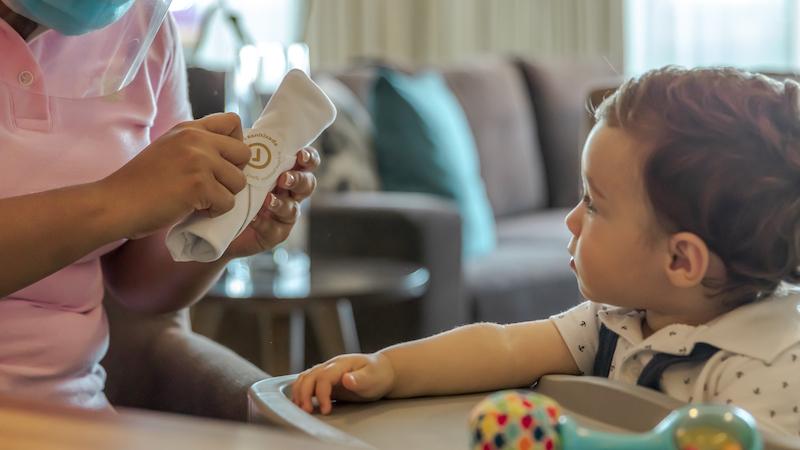 My first cut
A sweet moment to collect fond family memories! Your baby's first cut becomes a milestone on your photo album with a big celebration, with a certificate included!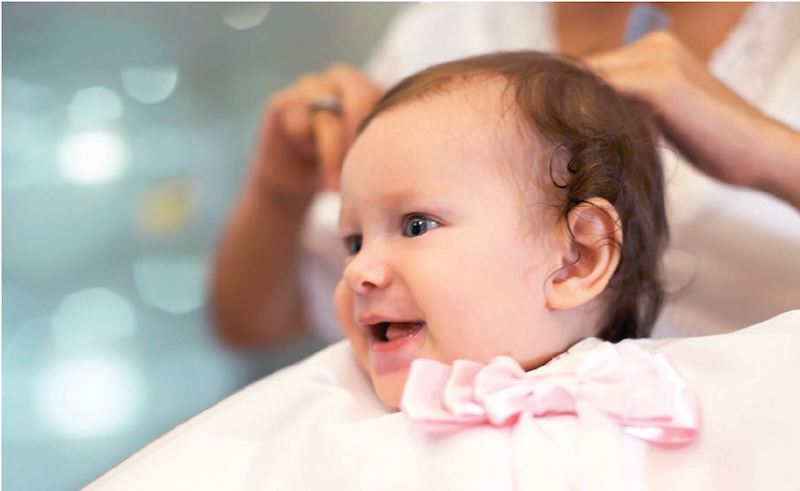 Mini beach cabanas
These Balinese beds will be the ideal place to enjoy the sun and the beach at their best. Fresh fruit juice, Pancho's hooded washcloth, the adorable little monkey that is the mascot of the Grand Velas resorts, and the possibility of pampering the little ones even more with a foot bath with aloe vera and refreshing cucumbers in the eyes or a mask of chocolate to hydrate your face.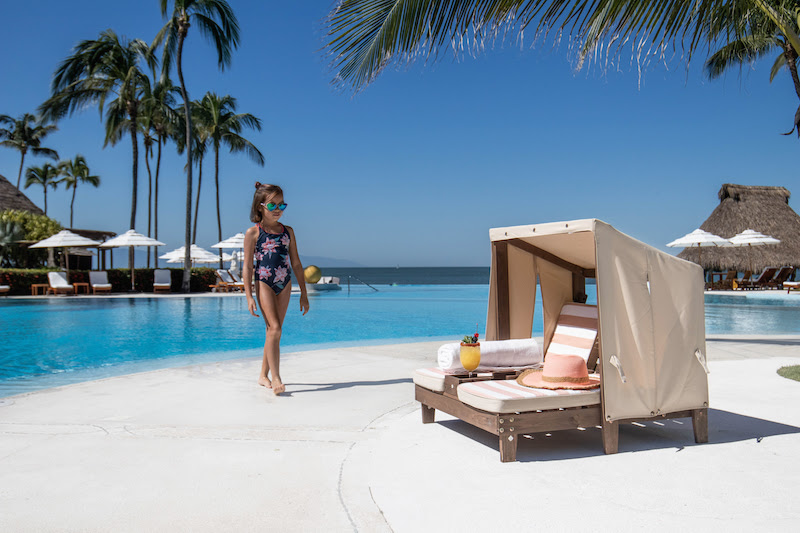 Baby hammocks
Babys sunbathe in style at Grand Velas Rivera Nayarit. The brand-new hammocks are a chic addition to the family retreat by the Pacific Ocean. The Pool & Beach Concierge will be delighted to pamper VIP guests with fresh juices, aguas frescas and selected snacks.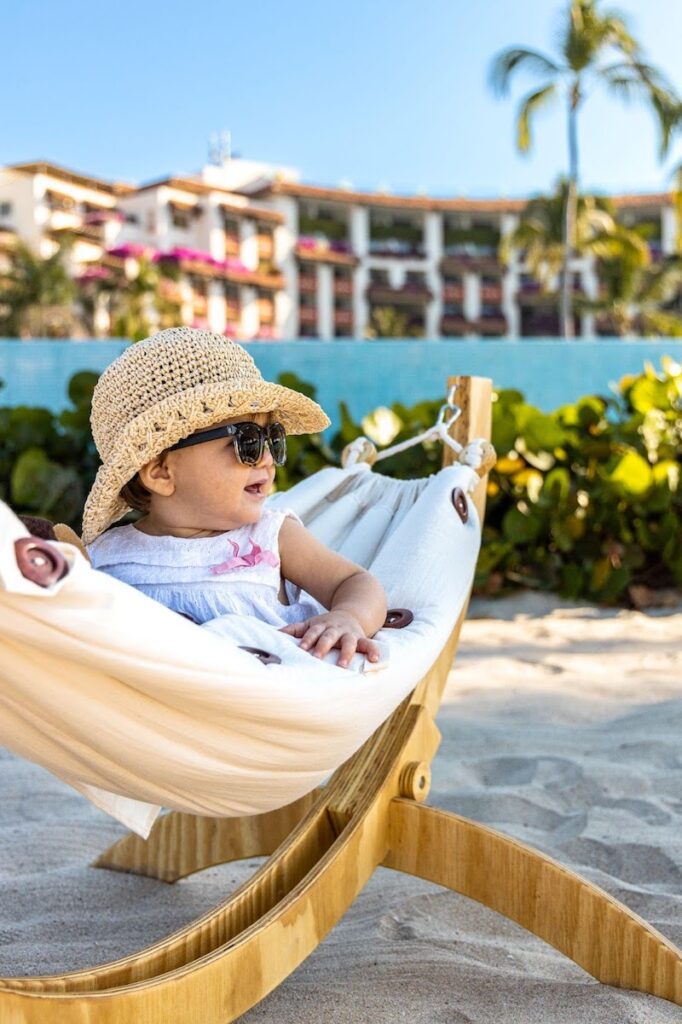 Super fun Kids' Club
Kids' clubs are an essential part of the fun for the little ones: they have the chance to make new friends, learn new skills, put their abilities to the test, and take good moments to a whole new level. And Grand Velas spare no expense in making these clubs appear like real mini kingdoms for kids.
In Grand Velas Riviera Nayarit, new additions to this 3,272 sq ft enhanced space include murals inspired by the migrating whales and mountain flora signature of the destination, a multi-colored dance floor and karaoke station, individual cinema pods, a gaming station, and crafts area. Outdoors, kids have a blast with the giant Jenga, ping pong, and an over-the-top open-air terrace with foosball, air hockey, and covered areas to lounge. It will also soon feature a brand-new climbing wall!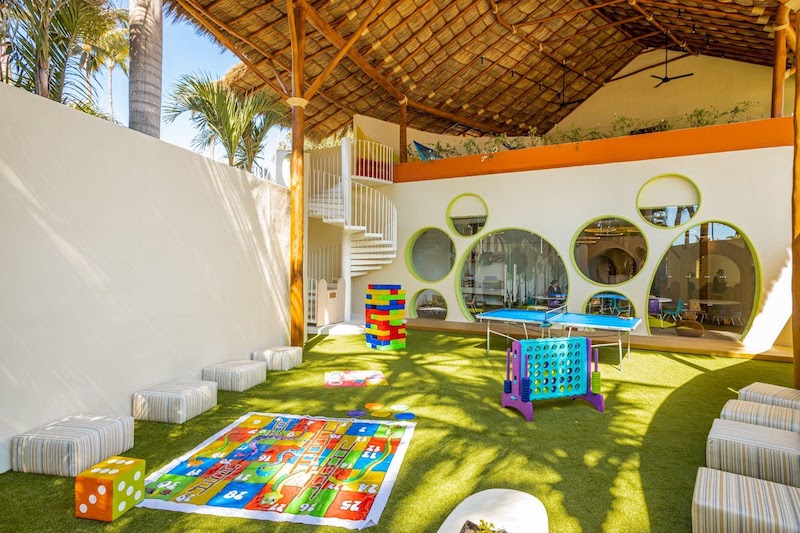 Sounds like fun, right?
Now you can upscale your babies and kid's experience when traveling to any of the Grand Velas resorts.