Wellness 360°
Many of us relentless travelers, identify ourselves as tenants of the world rather than simply tourists; we have a profound desire to explore new cultures, immerse in their traditions, safeguarding the authenticity of each town while taking an active part in local events.
If you feel identified by any of the above, and consider yourself an avid traveler that appreciates a healthy lifestyle, then you must know about the perfect experience that merges wellness, culture, and social responsibility. Its name, The Mystic Night at SE Spa.
Venue: Grand Velas Riviera Maya
Ideal for: 6 – 12 guests
Appointment: 8:00 p.m. – 11:00 p.m. previous reservation
Roots and traditions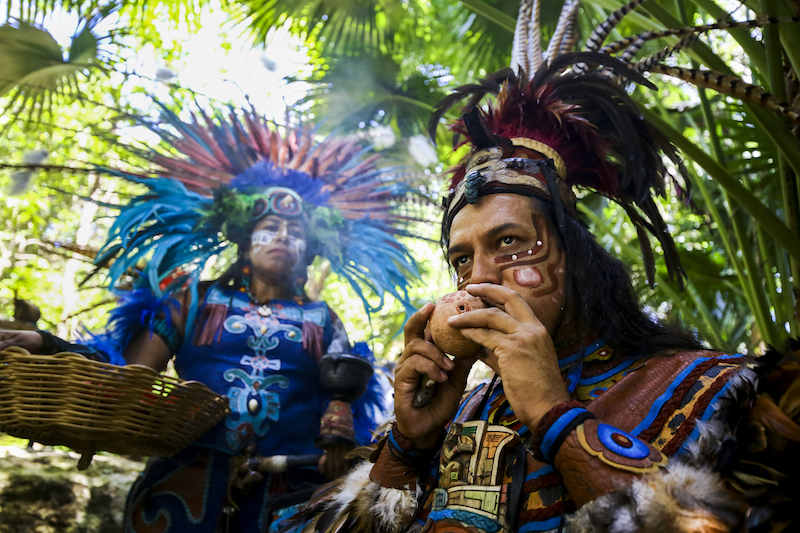 The Mayan culture has immense expertise in herbalism and healing that has been passed down for generations, some of which you will have the opportunity to experience during the Mystic Night. This ceremonial ritual by Mayan shamans will be accompanied by pre-Hispanic sounds produced by sea snails and a copal purification.
The healing power of water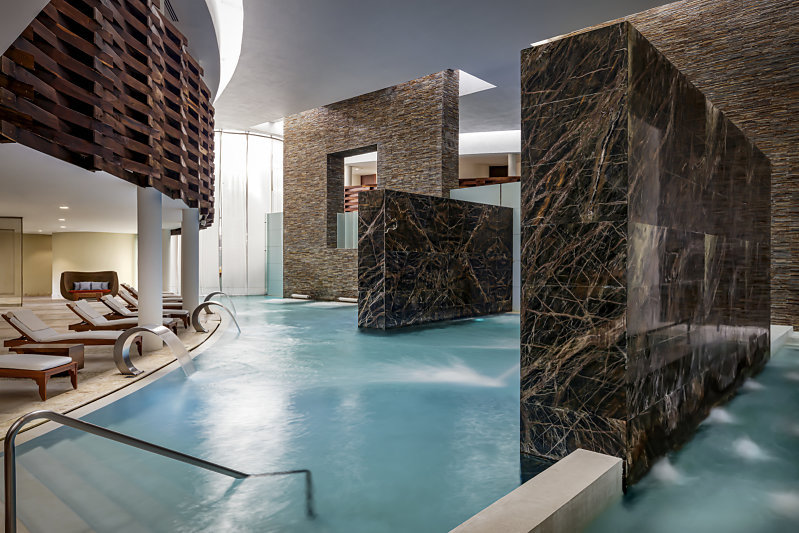 As the spirit becomes purified and replenished, it is time to restore the balance of the mind and body. The Water Ceremony is a journey through seven stations that utilize the elements of the pressure, temperature, and condition of the water to prepare the muscles, skin, and senses to absorb the benefits of a massage or ritual that you have chosen. The course commences by entering a steam room infused with eucalyptus oils and color therapy, followed by the wood and spice-scented sauna, polar pool, ice and clay room, jacuzzi, and sensation showers.
Restoration and beauty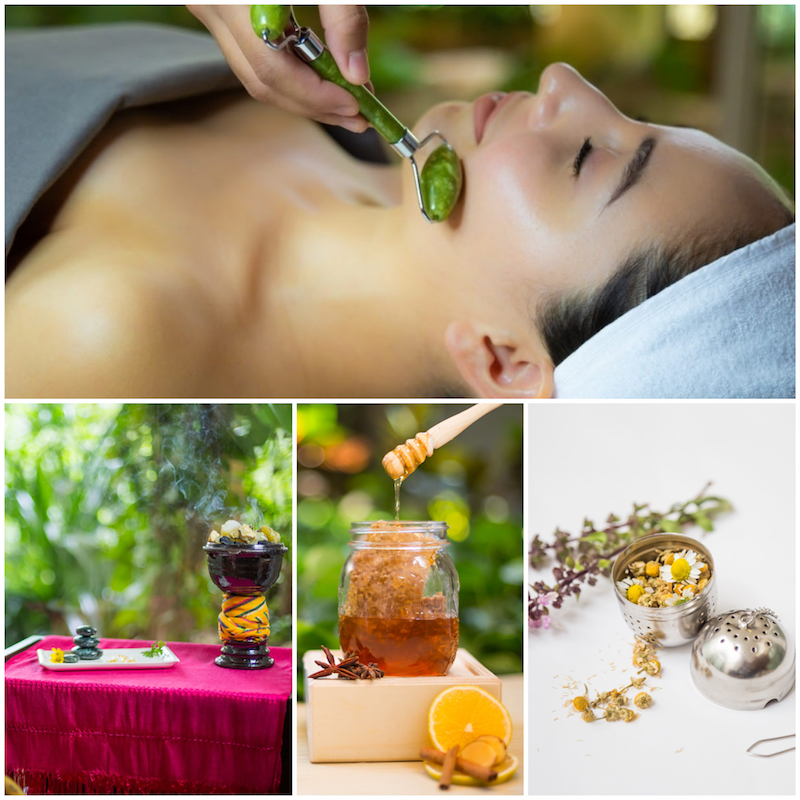 The profound wisdom of the Mayans has inspired the collection of treatments that can be enjoyed at SE Spa, and you deserve to be praised by authentic millenary rituals. Among these holistic services, we propose:
Bacal Massage | Bacal is a Mayan word for cob, as this cultural-infused ritual incorporates a dry corn and honey exfoliation to detoxify your skin, and an essential oil massage that incorporates corn cobs and light pressure to produce a unique sensation of well-being.
Mayan Jade Massage | Jade was regarded by the Mayans as a sacred stone that symbolizes eternity and youth. This facial massage is a sophisticated cosmetic alternative that contains targeted active ingredients to dramatically reduce expression lines and fill wrinkles.
Healing Aloe Massage & Wrap | Distinguished by the Mayans as "plant of immortality", Aloe Vera is the main ingredient of the healing balm that is spread along the body and wrapped in banana leaf. It helps to prolong your tan and avoid peeling while producing calming and hydrating sensations.
Organic Kaab Honey Experience | This facial and body massage experience that fuses organic Xtabentun honey, continuing with a regional Mayan Chaká tree bath elixir to heal your energy and a vanilla balm that will de-stress and relax you.
Your experience concludes with healthful snacks, herbal infusions, and mimosas.
Supporting the local economy and biodiversity
The massages and treatments of the SE Spa collection combine local products as it may be of interest to know that among them is the honey, which is produced by dedicated beekeepers, who are trained by the state in the organic management of the melipona bee. This stingless bee was considered by the ancient Maya as the connection with the spiritual world and is currently in danger of extinction, thus its use supports the local economy and the preservation of this species.