Foodie at Home: taco recipe with an exotic touch
On scorching days your best go-to dishes should include fresh and easy to make recipes. For this Spring, the options have extended beyond just salads. How do crab salpicon tostadas or some shrimp taquitos sound?
Tacos! Being one of Mexico's most characteristic dishes, not to mention the corn tortilla that delivers a unique flavor to almost any filling. But did you know there are other equally delicious versions of the iconic tortilla? Like for example, jicama tortillas.
This well-known Mexican vegetable, highly versatile —due to its high fiber content— can be used to enhance a fruit salad or to make baked and flavorful chips with varying condiments.
Jicama is a highly popular snack within the Mexican community. The most common snack— ideal for any sunny day— involves slicing the jicama into long, fry-shaped sticks, which are then decorated with chili powder and lemon. Though this is not the recipe we had in mind, we have wanted to showcase this star ingredient in this easy-to-make recipe shared by Chef Isaac Esparza, the mastermind behind Boutique Hotel Casa Velas' gastronomy.
Jicama taquitos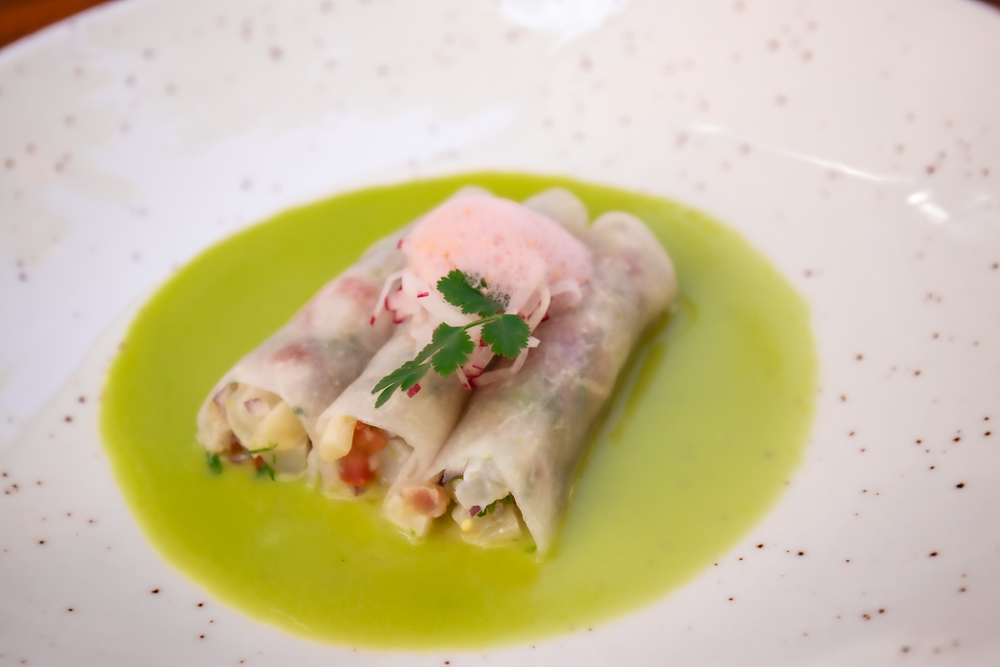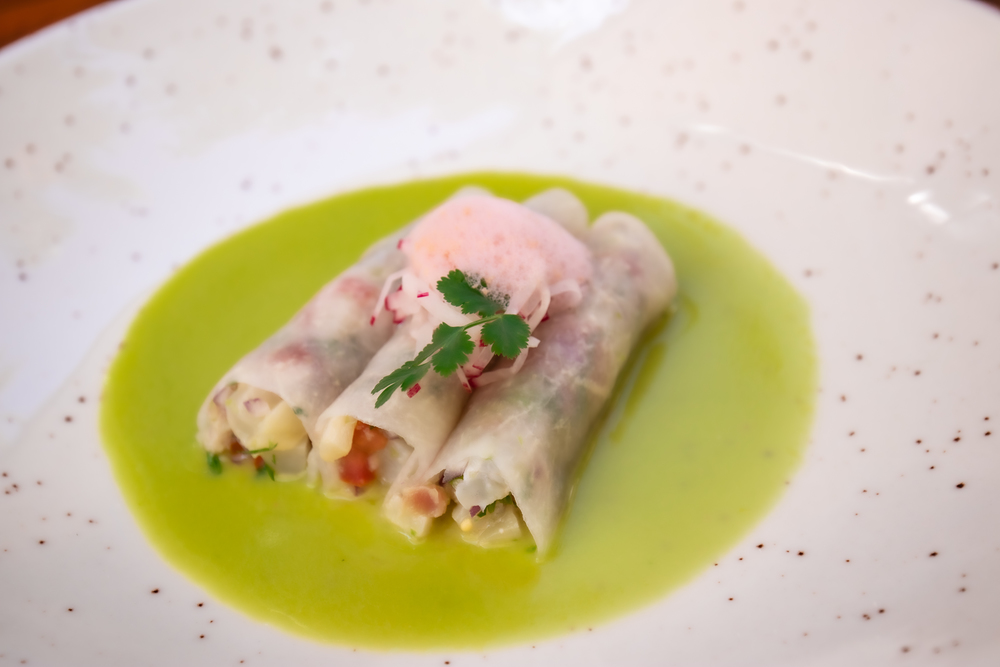 Ingredients
200 g of margarita callus
200 g shrimp
200 g of tuna
10 green tomatoes
3 radishes
2 cloves of garlic
1 medium jicama
1 avocado
½ onion
½ cup lemon juice
½ cup cilantro
Salt and pepper
Preparation
Peel the jicama and into cut thin slices as these will be your tortillas.
Blend the green tomatoes (don't forget to remove the peels), garlic cloves, onion, cilantro, lemon juice and a pinch of salt and pepper.
Pour half of the sauce in a bowl along with the margarita callus, shrimp and diced tuna. Let them marinate for 30 minutes.
Add the avocado to the other half of the sauce and blend.
Grate the radishes and mix with the seafood.
Add a couple of tablespoons of the marinated seafood over a slice of jicama, and roll it up into a taquito.
Place on a large plate, complement with the avocado sauce and decorate with the grated radish.
Extra: choose your favorite type of seafood and make your own version of these taquitos. You can also add serrano peppers to give it a spicy flavor.