Christmas inspiration for your wedding
The colors and aromas of Christmas are a great inspiration for looks, decorations, and everything related to WEDDINGS.
It is certainly a time when festive lights and decorations add special magic to the event of your life. So if you're thinking of making your love vows during the winter season, this is a glimpse of a beautiful Christmas-inspired wedding at our Boutique Hotel Casa Velas, in Puerto Vallarta, Mexico. You will fall in love with every detail!
An iconic photo
Talk to your photographer to share ideas about what they want to capture in the pre-wedding photoshoot. Look for elements and decorations that convey the essence of Christmas to the maximum. The classic photo next to the tree is essential.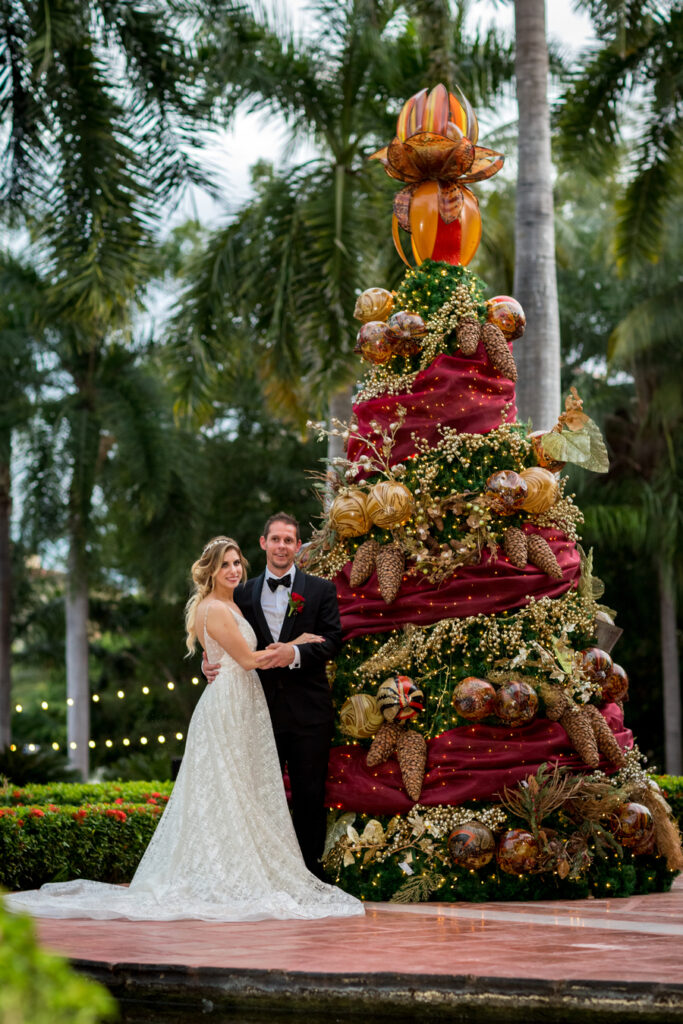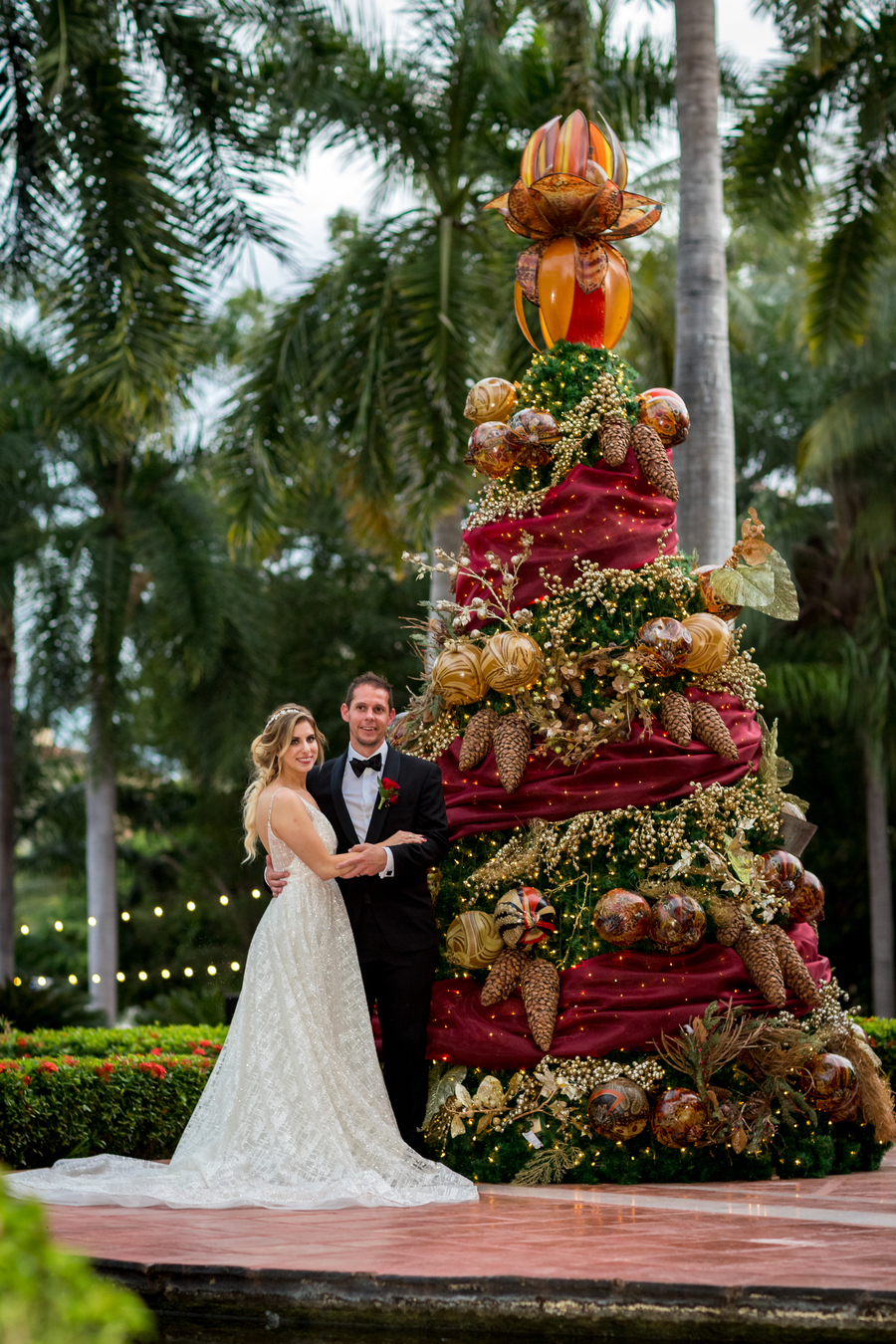 The bouquet
Take as inspiration the traditional colors of the time. Red will always highlight any detail if it is combined with gold or silver, and if you are looking for a seasonal flower it will give it a much more special touch.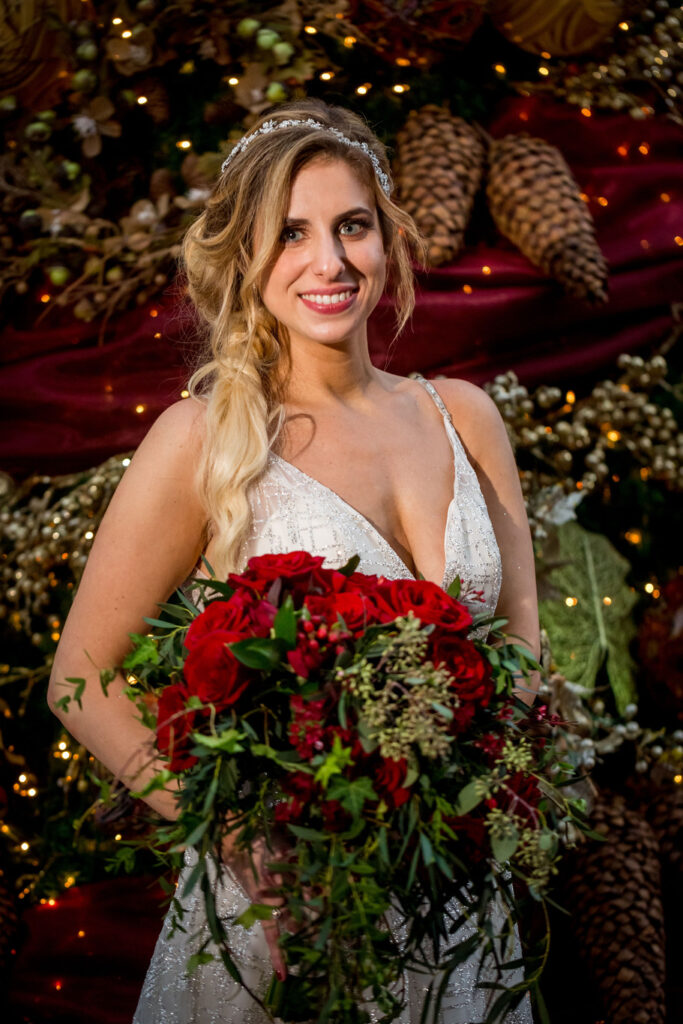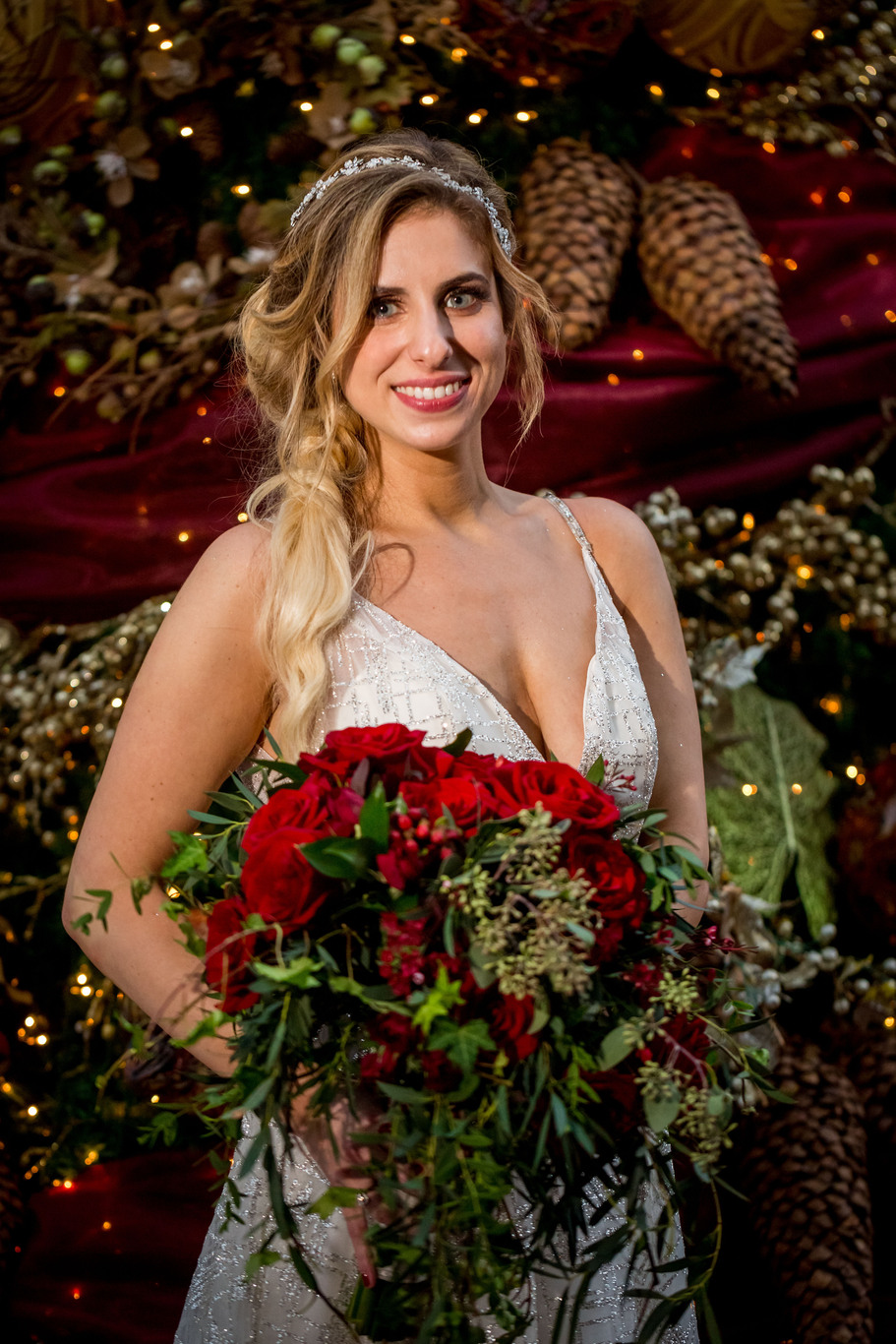 Details that will shine
Letting every little detail shine with the Christmas magic will make this unique day be remembered for how perfect each element contributes to the decoration. Think of the giveaways for your guests and the centerpieces; the tablecloths and glassware… Do not hesitate to tell your Wedding Planner all your ideas.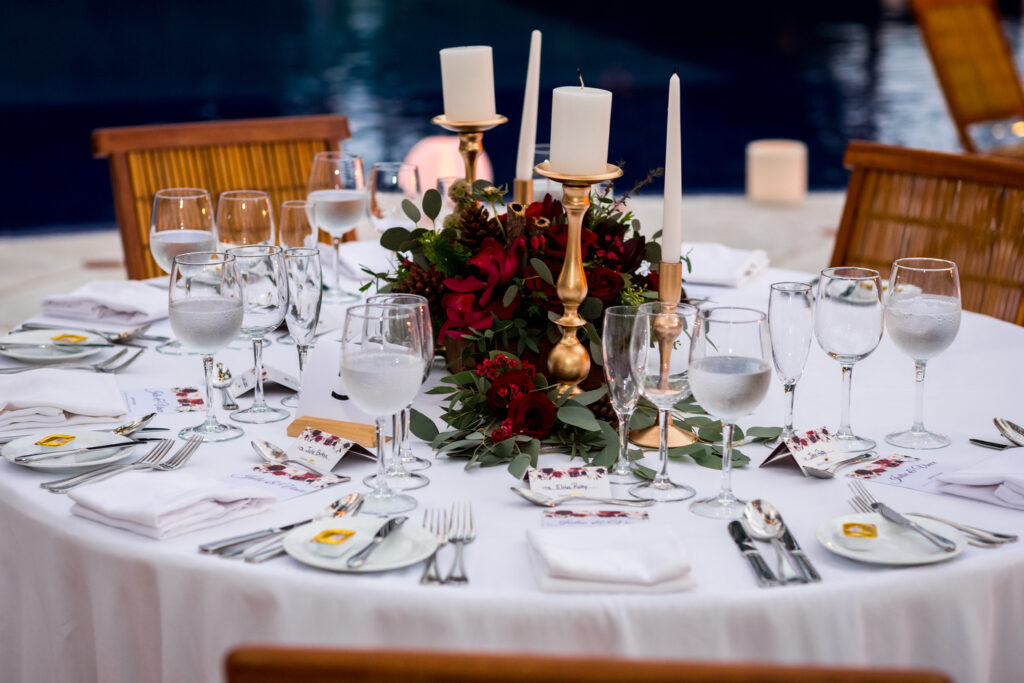 Golden sky
One of the most romantic moments of the day is when the sky is lit up with fireworks. In addition to capturing an adorable scene, your loved ones will enjoy such a show.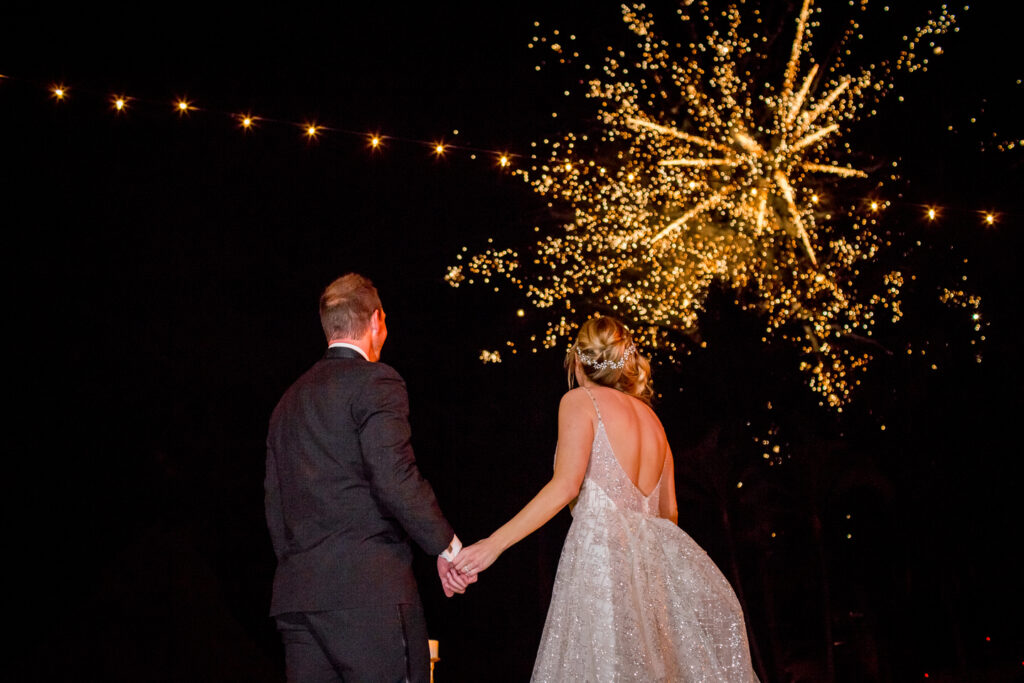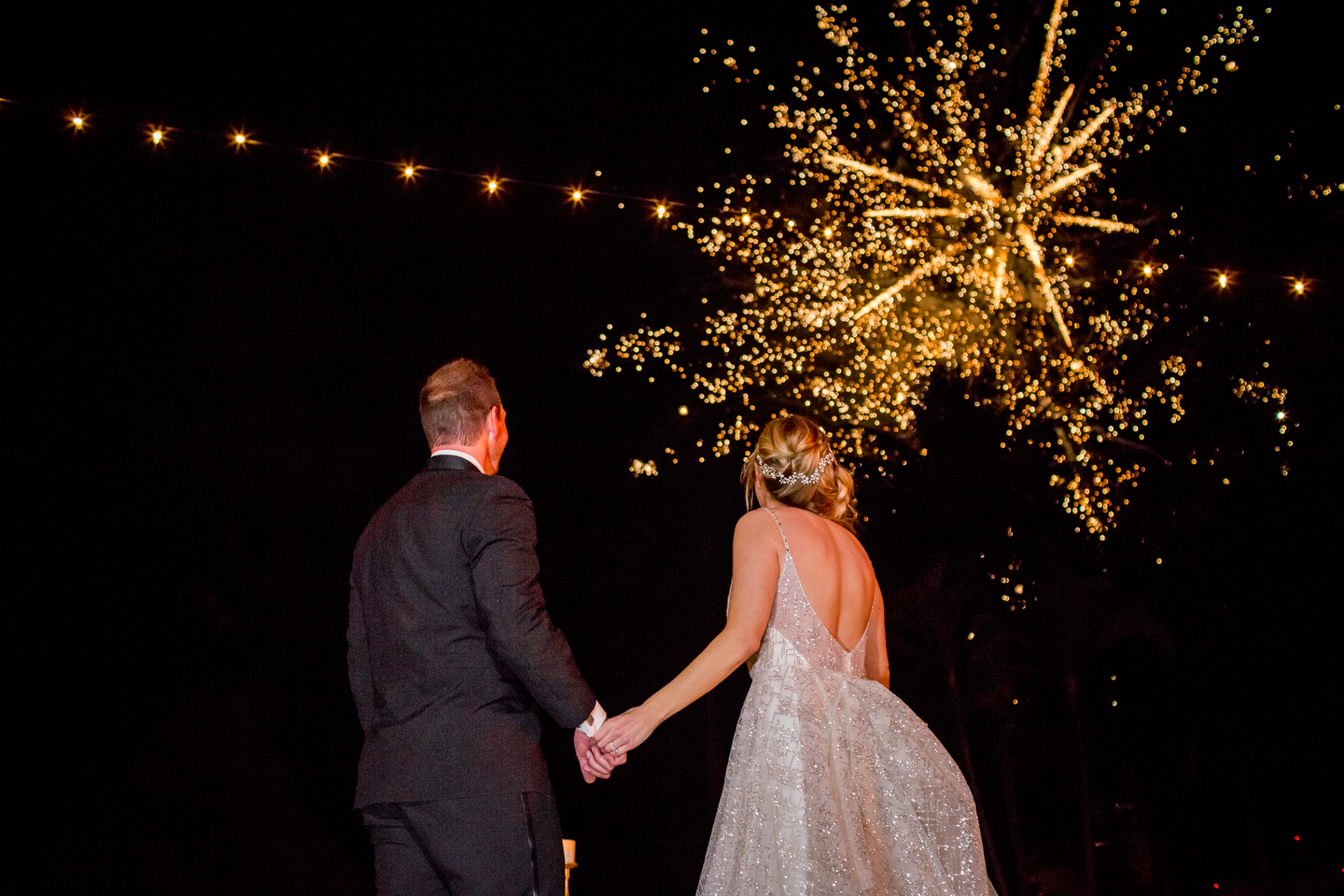 More inspiring ideas
We compiled some extra ideas for you to add to your list and prepare a wedding full of Christmas shine.
Follow Velas Weddings to find more inspiration for your event: