The taste of art
Art and haute cuisine have more similarities than they resemble, as they both demand a creative approach with the boldness to perceive the works that will delight the senses, which involve discipline and impeccable presentation.
Surely you've had the urge to attend or perhaps have already attended an art exhibition or a 5-course gourmet dinner, and if they keep such important similarities to each other, why not live both experiences on par? In the Art Gallery of Grand Velas Los Cabos the works come alive on your plate to live an unprecedented moment that combines these two sybarite hobbies.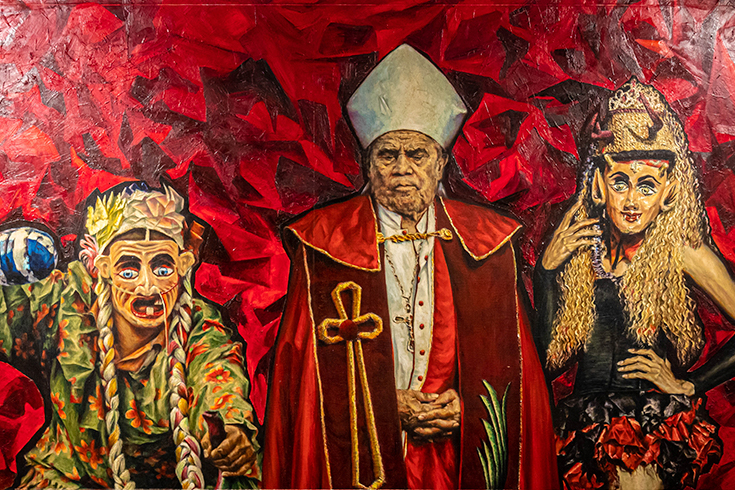 This gallery, curated by Patricia Mendoza, owner of the San Jose del Cabo gallery, opened in June 2019 and showcases works from various distinguished artists whose collection is renewed every month. Luis Filcer, Eduardo Mejorada, Carlos Larracilla, Jorge Moedano are just some of the artists whose pieces have been exhibited.
The weekly dinners "Art on the table" are an opportunity, not only to dine inside the gallery of the resort, enveloped by the creations of the most influential artists of Mexico but also to savor exquisite dishes with each piece in place to serve as inspiration.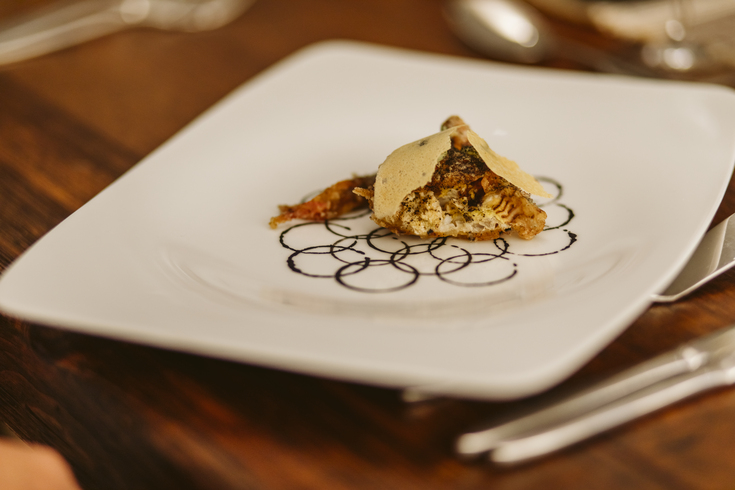 Every Monday, you have the opportunity to be one of the 12 lucky diners who will enjoy a 5-course dinner with pairing. The black shrimp aguachile with blue curacao, olive, and citrus powder is one of the dishes inspired by one of Yandi Monardo's blue and yellow abstract canvases.
The figures in Alejandrina Calderoni 's paintings were also interpreted by a "tikin-xic" style sea bass with onion and tortilla ash, paired with multiple wines from the region.
As you relish on this exquisite feast, the curator of the gallery will furnish you with an exposition of each piece of work, while the chef and the sommelier detail the layout of each course that makes up this amazing experience.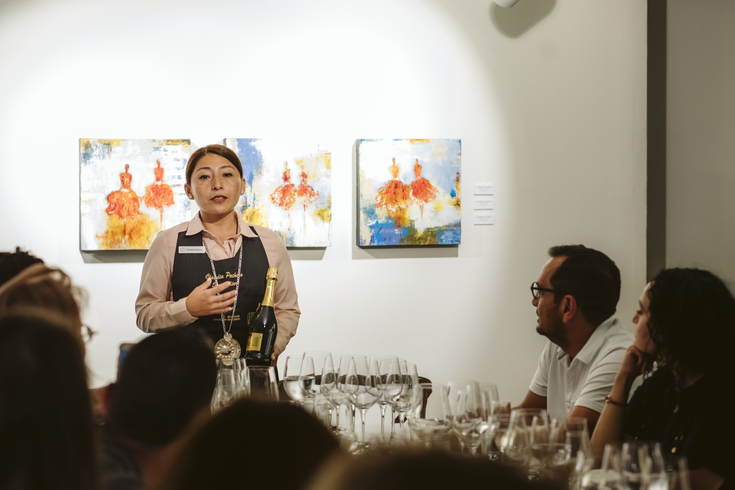 If you ever had concerns about sampling all of the colors, nuances, and textures embodied in a painting, dinner "Art on the table" is the perfect alternative to experience on your next journey.