Adrenaline-packed Spring Break
The season of the year when nature is replenished from a long winter to fill the scenery with life, color, and warmth, allowing us to shiver out of our fuzzy coats and traverse the world.
Although our Spring proposal is a bit less conventional, we prefer to inject a dose of adrenaline into a family Spring Break that will imprint lasting memories to cherish for a lifetime.
Puerto Vallarta
Surrounded by crocodiles
If you are a wildlife lover or a fond of sharp teeth animals that can weigh up to a half-ton, then this experience will be ideal for you. Puerto Vallarta, a tropical paradise where nature and adventure come together, is home to the American crocodile. Here you can meet this massive species and learn more about their habitat, favorite foods, and how sanctuaries care for these amazing creatures. 
Where: El Salado Estuary.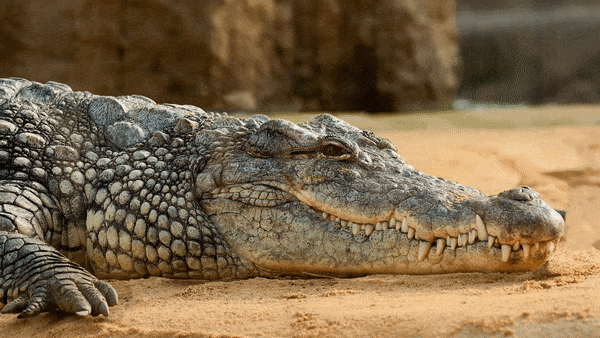 Behind the predator
Do you remember the fighting scene in the tropics where the Predator movie took place in 1987? Today, it has become an iconic spectacle, with winding rivers, forests, and waterfalls where guests can fly over zip lines, and practice rappelling on steep rocks.
Where: El Eden Park.
Riviera Maya
Riding sky high
Riding a bike 23-feet off the ground? That's right, 23 feet. At Xel-Há Park, you can partake on a thrilling adventure that features a combination of bikes and zip-lines which allow you to cycle above the treetops admiring the biodiversity of the Riviera Maya, not to mention the cenotes, caves, and rivers.
Where: Xel-Há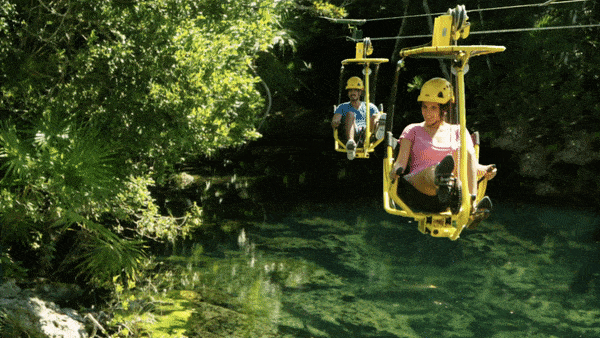 360° turns into the waves of the sea
There is no better name for this experience than "Adrenaline". This thrilling adventure aboard a speed boat that reaches speeds of up to 55 mph will rattle you from side to side and immerse you into the waves of the Caribbean for a refreshing experience. So are you ready for a water Formula 1?
Where: Xcaret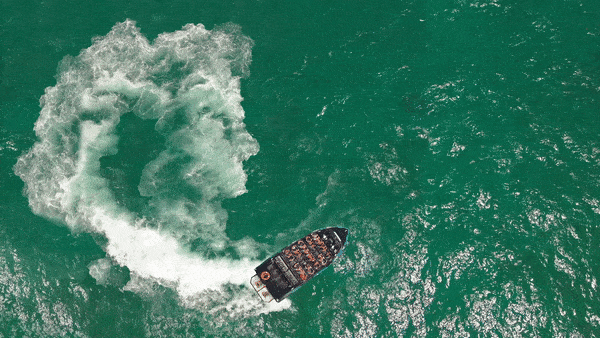 Los Cabos
Riding a camel
They are one of the most gentle animals with a warm personality, who cast a tranquil spirit in their presence, although riding a camel requires skill. If you don't want to end up on the ground, or kicked then you'll have to follow your guide's instructions. But fear not, as the camels are experts in their trade.
Where: Cabo Adventures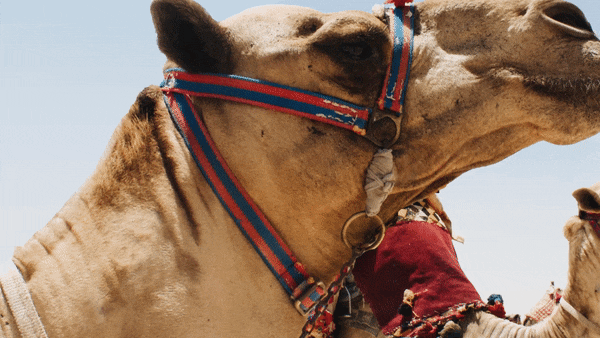 120 ton encounter

The Sea of ​​Cortez is privileged to have the visit of numerous cetacean specimens all year round. An encounter with any of the 8 species of whales that reach the waters of southern Baja California will guarantee an experience nothing short of thrilling!  
Where: Cabo Adventures